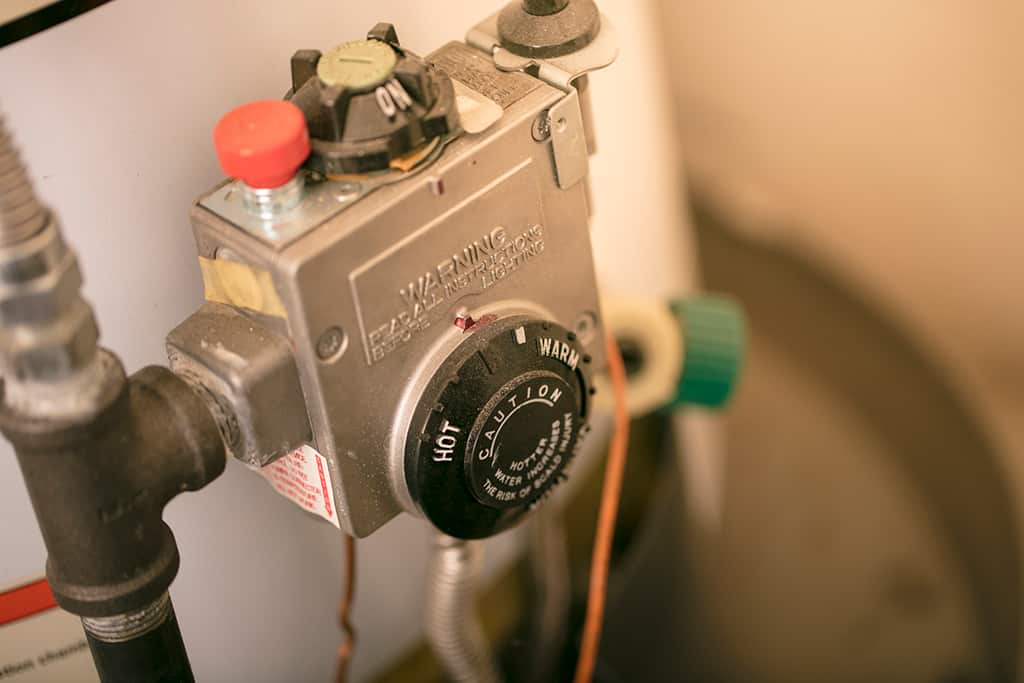 Peach Plumbing & Drain – Your Trusted Partner In Water Heater Repair | Atlanta, GA
Hot water is a necessity both in residential and some commercial settings such as hotels and hospitals. When the water heater unit in your home breaks down, it can be stressful. In addition, finding the right plumber can be a tedious process. However, at Peach Plumbing & Drain, our professional plumbers are ready to take on all your commercial and residential water heater repair needs in the Atlanta, GA Metro area.
We understand that your family needs an ample hot water supply for daily house chores like bathing, washing clothes, dishwashing, and general house cleaning. However, a malfunctioning water heater can be a health and safety hazard, especially if your family has small children and elderly residents. Further, continued use of faulty equipment may cause further damage leading to more costly repairs. Instead, call for a Peach Plumbing & Drain technician to provide you with an immediate solution to all your water heater repair issues.
Common Water Heater Problems
Cold or tepid water
Lack of hot water is commonly a result of a faulty circuit breaker or a broken high-temperature cutoff switch. If you are unable to regulate the water temperatures and the water feels uncomfortably hot or too cold or lukewarm, the thermostat could be broken. Whatever the situation, we are here to restore your hot water supply.
Leaking tank
After years of continued use, threads and other portions of water heater connected parts become worn out, causing leakages. If left unaddressed, water leaks can cause flooding and substantial damage to your property structures, furniture, and carpeting. You cannot ignore a leaking water heater; hence you should call us to minimize the damage.
Discolored water
If the water coming from your sink is not clear and looks brownish, this could be a sign of sedimentation in your water heater or corrosion of the water pipes. Sedimentation is an accumulation of scale due to the heating of hard water.
Scalding water
Scalding water is often due to a damaged pressure relief valve or a broken thermostat. In either case, superheated water is dangerous and should be immediately addressed by a trained plumbing professional.
Unusual noises from the tank
It is usual for a water heater to have a mild buzz. However, there is good reason for concern if you hear loud or strange noises.
The cause of these water heater repair issues can be challenging to identify and resolve, so it is essential to hire our professional plumbing team. We will correctly diagnose the problem and make the appropriate repairs to keep up with your hot water supply-demand.
Water Heater Replacement
When it is time for a water heater replacement, you can count on our highly trained and experienced plumbers to install your units properly. Some of the signs that indicate your water heater is aging or obsolete include:
Heavy rusting in the bottom of the tank

Water pooling at the bottom of the combustion chamber

High energy bills
It is essential to replace the water heater with a new energy-efficient model. The new water heater system should provide a constant supply of hot water to serve your entire family adequately. So, we recommend consulting our professional plumbers before making a purchase.
Why Choose Us?
Locally Known and Trusted
With many years of service in the plumbing industry, we guarantee 100% customer satisfaction in whatever project you entrust to us.
Qualified Licensed Plumbers
Our water heater repair plumbers and technicians have extensive knowledge and experience to determine the exact issue and remedy it quickly. We will provide you with expert diagnostics to make the right decision for your family and home.
Affordable
You can count on our technicians to give honest and fair pricing no matter the project. Our installation and supply prices are friendly, while our solutions are highly effective. Moreover, we have financing options to help accommodate your budget.
Modern Technology Equipment
Our plumbing team is well-versed in the modern technological innovations in the market and utilizes all the necessary tools for your plumbing needs.
Excellent Customer Service
From scheduling your service to the actual repairs or installation, we guarantee you a pleasant and hassle-free experience. Leave water heater repair to our professional plumbers to keep your water heater working at peak efficiency.
Emergency Services
We are open around the clock every day to assist you with plumbing emergencies in the Atlanta, GA region and the surrounding areas.
Timely Service
We quickly respond whenever you call us to minimize further damage and keep your costs in check.
Reliable Plumbing Services You Can Trust
Besides water heater repair services, we handle everything from water leak detection & repair, toilet repair, unblocking clogged drains, garbage disposal, sewer lines, septic systems repair, and all other plumbing services. No problem is too small or big for us.
Extensive Contractor Services
At Peach Plumbing & Drain, we strive to continue our relationship long after your equipment is repaired. Our extensive contractor services are designed to keep your unit operating efficiently.
Annual Inspection Services
We also recommend scheduling routine inspections with us to help you stay ahead of any possible catastrophes.
Your Reliable Water Heater Experts in Atlanta, GA
Your water heater is a complex system, and repairing it on your own is not an easy feat. Do not take chances with a DIY project. The Peach Plumbing & Drain professionals will evaluate your current unit and provide economical alternatives that will save you money and provide limitless hot water for all of your needs for your home or business.
Our quality services are top-notch, exclusive, and exceptional to meet all your water heater repair needs in Atlanta and surrounding areas. In addition, our plumbers are certified. As a result, you can rest easy knowing that our water heater repair and replacement technicians will restore longevity and durability to your water heater.
We pride ourselves on providing you with the best plumbing services when you need us. Call us today for a prompt and efficient water heater repair service. Our specialists are ready to answer all your questions and schedule an appointment at your convenience.
Photo By LPETTET at istock