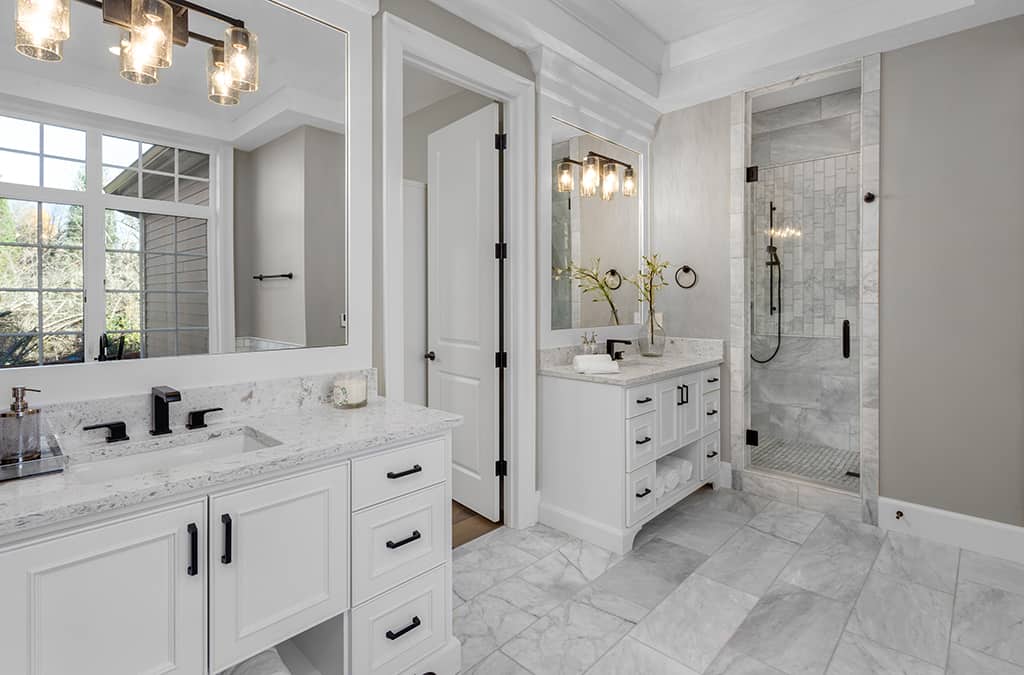 Plumber Tasks and Remodeling Can Make A Big Difference | Buckhead, GA
Homeowners and business owners in Buckhead, GA, tend to dread plumbing repairs. Many of us picture an expensive, time-consuming process that disrupts daily life. However, modern plumbers have the expertise, tools, and experience to perform plumbing repairs and maintenance tasks with very little disruption. Your home or business may not experience much downtime at all, especially if your plumbing infrastructure is maintained well. Plumbing repairs and upgrades are also an opportunity to improve water use efficiency and make changes that make daily tasks more pleasant and convenient.
Bathroom Remodeling
Bathroom remodeling is a very common home improvement project. This makes sense because plumbing fixtures in the bathroom are used frequently every day. All of the plumbing pipes and fixtures in a home or business experience wear and tear, but the stress of constant use is higher for fixtures that are used constantly.
A bathroom remodel is an opportunity to change the appearance of the room. Residential bathrooms are usually rather small. Proper planning lets you utilize the space available and make it much easier to navigate. New plumbing technologies, such as touchless fixtures and low-flow toilets and showerheads, significantly reduce household water use. It's best to have a professional plumber involved in your remodeling project to ensure you're happy with the finished product. The toilet, shower, and other fixtures have to meet the needs of the entire household and fit in small spaces.
Even small details, such as counter space for toiletries or storage and closet space for bathroom essentials, can make a big difference. Common mistakes, such as an absent or incorrect slope in the shower floor or mishandled drain vents, can lead to standing water and drainage difficulties.
Kitchen Remodeling
The kitchen is another part of the home that sees constant activity. Remodeling your kitchen can also have a significant impact on daily life. You should make a detailed plan ahead of time and focus on your goals. The process of remodeling should lead to fulfilling the purpose you wanted to accomplish in the first place. Aesthetics are important because it's natural to want pleasant surroundings for entertaining guests and eating meals with family. Function is also very important, and this is where you need the assistance of a professional plumber. You may want to install a new faucet or sink, or even consider touchless fixtures.
Kitchen remodels usually include at least a few new appliances. It's always a good idea to let plumbers install large appliances, including dishwashers, garbage disposals, or sinks. A remodel is an opportunity to include appliances you may not have or simply replace old models with new units. Some homeowners in Buckhead, GA, choose to upgrade from a single basin sink to a multi-basin sink for more flexibility and convenience. Planning ahead and detailed selection criteria for new purchases can help you improve workflow in your kitchen and create an inviting space for family and guests.
The pipes may be fine as they are, but you may need to consider extensive repiping if your home was built before 1970 and still has its original plumbing. Your plumber can tell you if repiping is necessary or not. Corrosion in old pipes may have numerous consequences. Water can leak out through small pinhole leaks or cracked pipes. Old pipes and fittings may contain lead and other potentially toxic substances that can make their way into your water. Your plumber can thoroughly evaluate the home's pipes and fixtures to safeguard household safety and look for potential problem areas.
If you decide on a new garbage disposal system, you may need to set some ground rules. This is especially important in households that never had garbage disposal before. A garbage disposal can wear out quickly or break down if too many problematic food scraps and substances are pushed through. Don't put non-food items in a disposal. Eggshells, potato skins, fibrous vegetable scraps, and grease or fats should also be avoided. Remember that some foods, such as rice and pasta, expand when they absorb water. Flushing rice, pasta, and similar foods can lead to clogged drains.
A commonly overlooked aspect of kitchen remodeling and maintenance is the water line for the refrigerator. A damaged or cracked water line can let your refrigerator dry out and cause leaks or flooding in the kitchen. Inspect the water line if you're sticking with an older refrigerator and let your plumber install a new unit to make sure the water line is working as it should.
Laundry Room Remodels
Laundry room remodels require the assistance of a plumber too. You may need an electrician as well, depending on the extent of the renovation. Most laundry rooms need a 20-amp circuit for the washer and a gas dryer. Electric dryers need 30-amp dedicated circuits. Your laundry room should also have GFCI-protected outlets because electricity and water are used in close quarters and may contact each other easily. Washing machines need access to drains as well as hot and cold water lines.
Plumbers are also trained to install and maintain gas-powered dryers and other appliances. An existing gas hookup may be sufficient for a new dryer. Always hire a professional to install a new gas hookup. You can look at Energy Star ratings and water use efficiency ratings to pick appliances, but new appliances also have to be sized correctly to fit in available space. Consider the initial purchase price and long-term costs when choosing new appliances as well. Noise may not be an obvious concern, but some washing machine and dryer models do generate a lot of noise during operation. If the laundry room is close to bedrooms or the living room, you may need to think about choosing quiet models or other interventions to mask the noise.
Many laundry rooms also have sinks and countertops. Traditional laundry rooms often included stand-alone utility sinks with deep basins. Other types of sinks include a drop-in, overmount, or wall-mounted units. Sinks are available in a wide range of materials such as cast iron, acrylic, porcelain, stainless steel, or ceramic. A sink also needs water lines and drains.
The professional plumbers at Peach Plumbing & Drain are always ready to help homeowners and business owners handle plumbing issues in Buckhead, GA. They take care of routine maintenance, minor repairs, and large projects such as replacing fixtures or remodeling rooms with extensive plumbing infrastructure such as bathrooms, kitchens, laundry rooms, and basements. Call to schedule a consultation or ask questions. Peach Plumbing also offers 24/7 emergency services when plumbing problems can't wait.
Photo By Breadmaker at Shutterstock