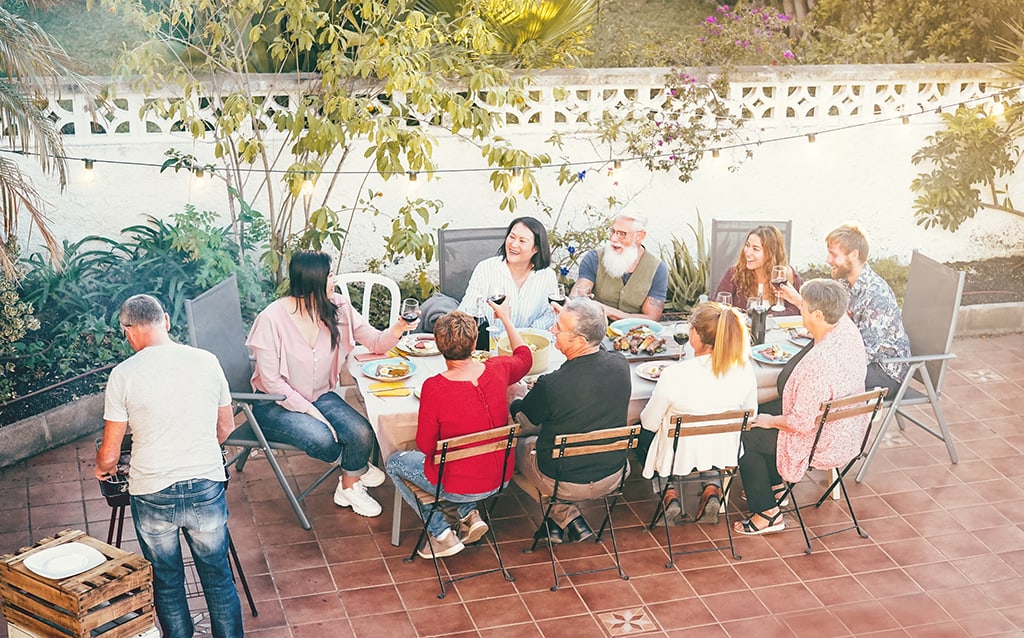 Plumber Tips: House Parties And Your Toilet: Prepping Your Bathroom For Visitors | Atlanta, GA
Summer is prime time in Atlanta, GA, for graduation parties, 4th of July celebrations, and other backyard get-togethers. But entertaining company means that your bathroom–specifically your toilet–has to be in tip-top functioning condition to handle all the extra flushes. A clogged toilet during a house party can be a serious dilemma. While Peach Plumbing & Drain features emergency plumber services for Atlanta customers and can send a trained plumber to your home when plumbing emergencies arise, we've also got some tips to help you prep your toilet and bathroom for your company. By prepping carefully, you may be able to ward off embarrassing toilet malfunctions.
Replace Problematic Toilet Parts
While it's not uncommon for people to get used to 'jiggling' the flusher when it doesn't work as it's supposed to, your guests aren't necessarily going to be privy to the small tricks you use to make your toilet work. If your toilet is running, it may need a new flapper. If the flusher doesn't work properly, you may need a new one. Toilet kits are relatively inexpensive. Many people choose to replace these small parts themselves, but if you want to ensure that your toilet works reliably, it's helpful to contact Peach Plumbing & Drain to let a licensed plumber install these parts for you.
Make Toilet Repairs
If your toilet is in a state of disrepair or simple part replacements aren't solving problems, you should contact a plumber from Peach Plumbing & Drain to inspect your toilet before you entertain guests this summer. If your toilet is clogging frequently or running constantly, you may need a professional plumbing repair. A small plumbing problem can become exacerbated during a house party when your bathroom gets a lot of use. A trained plumber will get to the crux of any plumbing problems to ensure that your toilet is ready for your visitors.
Choose the 'Right' Toilet Paper
Many people will automatically place a couple extra rolls of toilet paper in their bathroom before a party, but don't just reach for any brand. Although you might be used to using thicker plied paper, which tends to be the most comfortable, this type of toilet paper can more readily cause toilet clogs, which might be more embarrassing than putting out single-ply toilet paper for guests. If you have a low-flow toilet that clogs somewhat easily, you may be able to head off some small disasters (like toilet overflow) simply by changing your toilet paper to single-ply during your party.
Mind the Leaks!
During summer, it's not uncommon for some condensation to develop on your toilet, but if you're left with puddles around the toilet base, there may be a leak. Since you don't want guests to slip in your bathroom, it's important to contend with small leaks before your party. Often, this problem is caused because the wax ring that seals the toilet is wearing in places. Let a trained plumber from Peach Plumbing & Drain inspect the leak and provide the ideal fix. Even small leaks can cause considerable damage, so the sooner you have the leak repaired, the better.
Keep a Plunger and Toilet Brush within Convenient Access
A plunger and toilet brush aren't the most decorative items you can display in your bathroom, but they may prove indispensable to guests. When prepping your bathroom, it's a good idea to keep these items near the toilet in case a guest needs to use them.
Other Bathroom Prep Tips
Toilets aren't the only bathroom plumbing fixtures you'll want to prep before your party. Here are a few other tips to get your bathroom ready for your company.
Solve Unpleasant Drain Odors
Bathroom drain odors can be unpleasant and embarrassing. But that can also be commonplace–and smell even worse during the heat of summer. Often, bathroom drain odors are caused by biofilm, which is bacteria that grows in the drain. The bacteria can get caught up in hair and soap residue that literally sticks inside the pipes.
The best way to solve this issue is to contact Peach Plumbing & Drain for our drain cleaning service. We can send a skilled plumber to your Atlanta, GA, home to clean your bathroom drains, removing the odor that's emanating into your living space. After you've had your drains professionally cleaned, you can use a mixture of white vinegar, baking soda, and water to periodically refresh them throughout the summer.
Keep Air Fresheners Handy
Of course, odors can occur after bathroom use, so prep your bathroom with air fresheners that guests can use. There are many options available today. Choose from air-purifying plug-ins to scented candles. You can also keep a container of potpourri or fragrant sprays in your bathroom.
Keep a Wastebasket in Your Bathroom
If you're having a house party, you definitely want to be sure that you have a wastebasket in your bathroom so that people can dispose of sanitary items instead of flushing them away. Any plumber will tell you many toilet clogs are caused by sanitary products that should never be flushed down the toilet. During the party, you may want to empty this bin before it gets full or causes unpleasant odors.
Soap and Towels
Finally, be sure that you keep plenty of soap and extra hand towels in your bathroom for your guests. If you're having a large house party, you'll want to keep a few extras on hand. You can keep any extra items your company may need in a small basket.
If you are having any problems with your toilet or other bathroom fixtures and are in need of a professional plumber, contact Peach Plumbing & Drain. We provide a full lineup of professional plumbing services for Atlanta, GA, customers. If you have a plumbing emergency, you can rely on us to tackle the problem efficiently. For more information, contact us today.
Photo By AlessandroBiascioli at Shutterstock