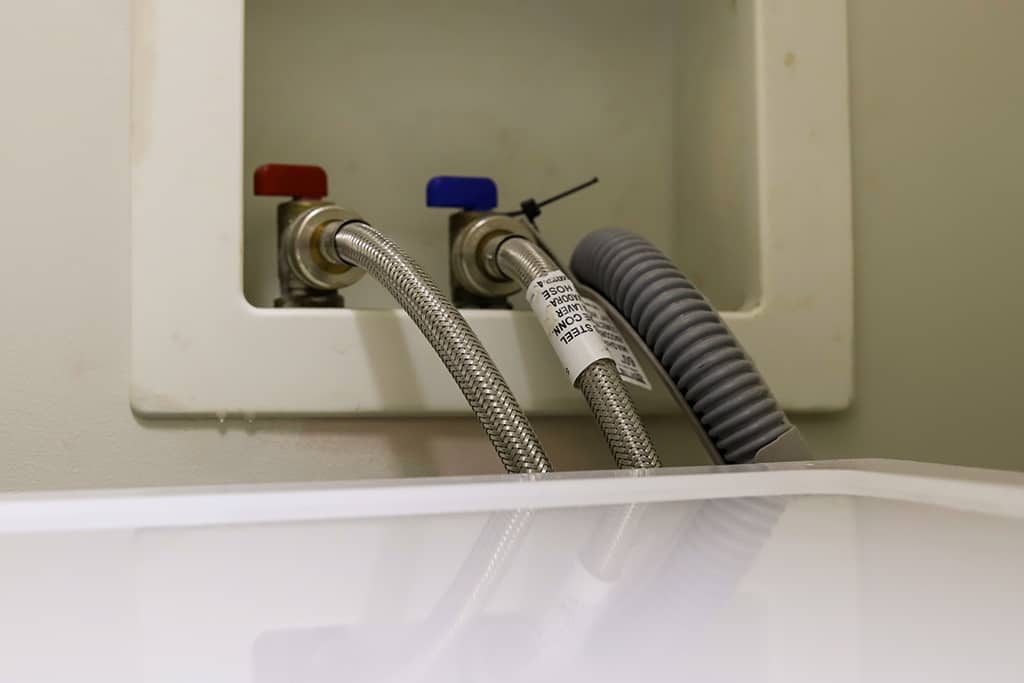 Plumbing Repair, Maintenance, And Upgrades In Older Homes | Atlanta, GA
Photo By Robin Gentry  at istock
If you've bought an older Atlanta, GA area home, you may be planning to invest in plumbing repairs and maintenance if it hasn't had an overhaul in many decades. You may be facing older pipes, corroded materials, and even materials that should be removed such as lead pipes. It's always a good idea to make sure you know the status of the sewer line, too, since it is much better to plan any needed repairs than being rushed into them by a major problem. If you've been living in your home for quite some time, we suggest that you consider a review of your home's plumbing as you formulate your future plans. Whether you will eventually downsize or relocate, or stay in your familiar home and enjoy it into the future, knowing your plumbing is safe and sound will help you relax.
An Expert Whole-House Plumbing Inspection
Having a professional plumber take a look at the pipes and fixtures around your home can help you identify plumbing repairs and maintenance items and prioritize them for the future. It's a routine process that many homeowners rely upon to help anticipate expenses. An expert eye can catch critical issues and items that are developing into problems, allowing scheduled plumbing work instead of eventual emergency visits. In fact, preventive and maintenance plumbing strategies can go a long way towards avoiding emergency plumber visits, with the expense and cleanup they often require.
Inspecting Your Drain Lines and Sewer Connection
The drain lines in most homes are in the process of accumulating grease and other materials. Clogs are often the last stage of a process that takes years, as layers gather and materials embed in what eventually becomes a clog. It may occur in the drain pipes near your sink, or it may occur in a pipe inside the wall, providing drain transfer between floors. We can do a quick evaluation of drain flow, perform a video inspection, and provide a routine drain cleaning annually depending on your approach to preventive work. The biggest plumbing problem in your drain line arises when clogs or other problems arise in the sewer connection, and we can take the same evaluate, inspect, and clean out options for your sewer line, improving your whole house drain performance and avoiding future backups. With video inspection, we also check for pipe condition and the need for plumbing repairs to recover from damage such as tree roots in the sewer line and corrosion in the drain pipes.
Your Water Supply Line and Distribution Plumbing
Our team can make sure that your water supply line pressure is sufficient to avoid problems that occur when low pressure allows contaminated water to infiltrate your home's pipes. This can also happen suddenly when the pressure drops due to damaged water mains in your area. High water pressure can be problematic for your fixtures and appliances, and if you have a regulator to protect your home from consistently high city water supply pressure, it's a common plumbing repair, typically every three to five years, to replace that regulator and restore predictable water pressure. With information about your home's age and our knowledge of local building practices over the years, we can recommend an inspection if needed for lead pipes carrying your water supply or other types of piping that may cause health problems. Certain types of pipes will also corrode and leak over time, leading to extensive plumbing repairs. Knowing in advance if you have piping issues can help plan for a re-piping project rather than react with periodic emergency plumbing repairs for leaks.
Hot Water Heaters Require Regular Inspection
Everyone wants to avoid basement flooding from extended corrosion or relief valve problems in their water heater. Instead of a one-time inspection, we recommend regular water heater inspections including any needed plumbing repairs. This includes thermostat replacement, pressure relief valve repair, and anode rod replacement. If we note a significant degree of corrosion in the lining, that will help you put water heater replacement on your schedule before disaster strikes. If you have noted problems with your hot water pressure, odor, or color, or if there seems to be much less available for the same amount of use, give us a call to check it out. We can also talk about whether in-line water heaters for your house or sinks could be appropriate.
Fixtures and Appliance Connections
The valves in your fixtures and appliances eventually need servicing, especially the washers in your faucets. Plumbing under sinks involves many joints which should be checked from time to time for signs of leaks. It's a simple matter to clean out your P-trap that takes a U-turn under each sink and to make sure that your shutoff valve is easy to operate if you need to cut off the sink's water supply in an emergency. If you have a list of sink problems that you've been meaning to get to, let us take them on as part of a routine visit and let you enjoy your home's fixtures fully. There are other specific concerns that plumbers look for, from garbage disposal problems and loose faucet base leaks to one many homeowners don't think of the hoses that supply your washing machine. In many homes, they're made of rubber and way too old and cracked. We can replace them with stainless steel mesh hoses that won't surprise you by bursting and allowing a flood of your laundry room.
Peach Plumbing serves Atlanta, GA with Award-Winning Commercial and Residential Plumbing Repair
We're your trusted Atlanta,  GA plumber for all types of plumbing repairs and maintenance. We are also skilled partners in upgrades in remodeling projects to enhance your home. Count on us to help you relax and take care of your plumbing before urgent issues arise. If they do, we're the ones you can trust to treat you fairly in times of difficulty so give us at Peach Plumbing & Drain a call, night or day for expert plumbing care.