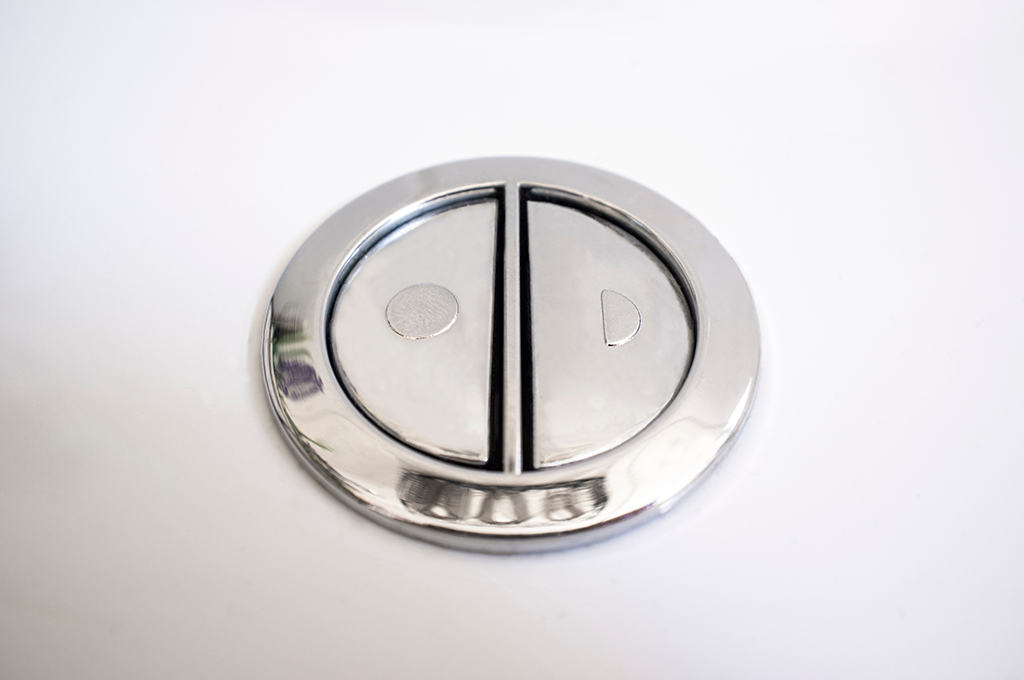 Plumbing Service: High Efficiency Plumbing Fixtures For Homes | Sandy Springs, GA
Photo By Juan Aunion at Shutterstock
In the United States, most homes have access to clean and safe water for bathing, cooking, and washing. Each household uses more than 300 gallons of water daily, and 70 percent accounts for indoor water usage. If your Sandy Springs, GA home has defective plumbing fixtures, you may end up spending more on monthly water bills since such fixtures could be leaking.
Getting a plumbing service provider to install water-saving fixtures and appliances can lower indoor water usage. Such plumbing fixtures can also lower energy consumption since some may require energy to operate.
Also, as a homeowner wishing to conserve the environment, having a plumbing provider replace your old plumbing fixtures with efficient ones is an excellent idea for your home. Below are some efficient plumbing fixtures you can install in your home.
Low Flow and Dual Flush Toilets
Toilets account for about 30 percent of indoor water usage. If you have a large family, you can be wasting more water daily, especially if you have inefficient toilets. Older toilets can waste up to six gallons of water per flush. This means you'll have to pay more bills to account for water wastage as well as emptying your sewer due to frequent fillups.
Luckily, with modern technology, plumbing service experts have invented dual flush and low flow toilets that reduce the amount of water wasted to about 1.28 gallons per flush. The amount of water per flush is 20 percent less than the maximum federal flow rate of 1.6 per flush.
Dual flush toilets have two flush buttons, one that is used for flushing down the solid wastes and the other one for flushing liquid waste. Switching to such toilets may not only reduce water wastage but can also save money. A homeowner wishing to upgrade old and inefficient toilets should consider turning to water-saving options. You should reach out to a plumbing provider near you to get the style of your choice and install it at your home.
Tankless Water Heaters
Water heaters are a source of energy use in homes accounting for about 18 percent of energy consumption. Tankless water heater's function is to provide hot water when you need it. Some homeowners cannot do without hot water, especially during the winter season. You may not want to have a cold shower on a chilly morning. When buying a water heater, it's important to request a plumbing professional to install it at your home.
A professional plumber will also guide in choosing an efficient water heater that will lower energy consumption. Tankless water heaters are the ideal option because they're good at saving water and energy and provide hot water when you switch on the faucets, saving water while reducing standby losses.
For traditional water heaters, a lot of energy may be wasted trying to reheat the water after it has cooled down. Therefore, if you own a standard water heater unit and you want to lower water heating expenses, contact a plumbing service expert to replace your old unit.
High-Efficiency Showerheads
Showering is one of the reasons homeowners in Sandy Springs, GA need water in their homes and it accounts for about 17 percent of indoor water usage. A standard showerhead uses 2.5 gallons of water per minute which in turn increases utility bills. Therefore, replacing it with a high efficient one can save you water as it only uses about 2.0 gallons per minute. Additionally, you'll save on energy since you'll be heating less water daily. Reduce water use on showers by calling a plumbing service provider to install water-saving and energy-efficient showerheads in your bathroom.
Efficient Faucets
Faucets regulate the flow of water throughout your house, be it the kitchen, bathrooms, or guest room sinks. If you have faulty leaking faucets, chances are you'll be wasting hundreds of gallons daily which translates to high monthly water bills.
Your faucets may be leaking due to improper installation. If this is the case, a plumbing professional can help you detect the leak and replace your old faucets with efficient ones.
New models feature low-pressure systems and aerators to regulate the amount of water flowing out. If you're still using efficient faucets, you can talk to a plumbing service expert to help you choose the right faucet for your home. A professional plumber can install a new faucet or add a flow aerator to your old faucet.
Recirculating Hot-water System
A hot water recirculation system is a device used by homeowners to minimize the need to heat water and reduce usage bills. When you're in the shower, cold water flows from the hot water faucet when you turn it on.
You may have to wait for a few seconds to get hot water. This may not only waste a lot of water, but it may also take much time as you wait for the water to reheat. If you want to reduce water wastage and inconvenience caused, consider calling a plumbing service company to install a hot water recirculating system in your plumbing unit.
The system functions to provide hot water when you need it. It returns the unused hot water into the water heater, and thus when you open the hot water tap, you get hot water sooner. Such a system is efficient because it reduces water wastage since you may not have to leave the faucet running as you wait for hot water.
Additionally, no water will be left to stand in the pipes to be cooled thus reducing the chance of reheating. Some of the systems have sensors and timers to help you regulate the pump when it's working. You can set it to shut down automatically during the night or when you're not at home.
We are a family-owned and operated business offering plumbing services to homeowners in Sandy Springs, GA, and the surrounding areas. We have over 72 years of combined experience, so trust us to get the job done. If you're thinking of installing high efficient plumbing fixtures in your home, reach out to our plumbing service experts for professional services. We can help you find the right plumbing fixture for your home. Contact us.