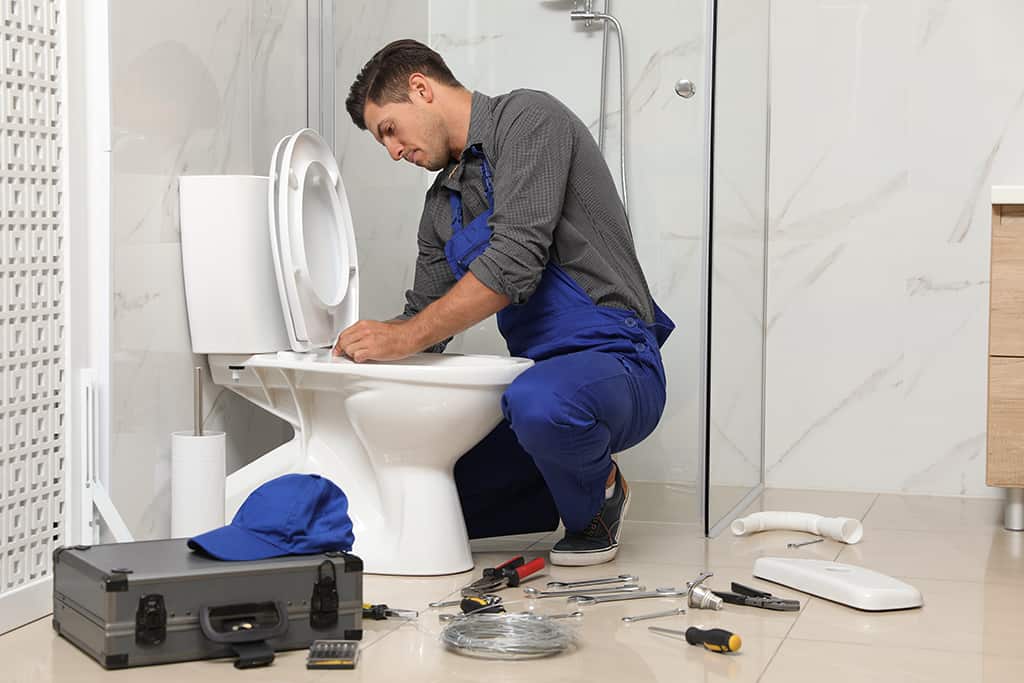 Plumbing Service: The Essential Guide To Finding The Right Contractor | Sandy Springs, GA
Plumbing issues can be tragic for homeowners and business owners alike if not taken care of properly. What may seem like a minor dripping faucet or a partial drain clog can quickly escalate into extensive property damage and costly repairs. Furthermore, a lack of knowledge and inexperience in plumbing repairs can only exuberate the dire situation. To avoid all these troubles and more, hire a reputable and experienced plumbing service in Sandy Springs, GA for all your plumbing needs.
This guide will help you understand the different types of plumbing services and the best ways to find the right contractor near me.
Different Types of Plumbing Repairs
Plumbing repairs come in all complexities and scales, from minor fixes to more complex plumbing installations. Professional plumbers typically offer a variety of plumbing services, including:
Drain cleaning and repair
The drainage system endures the brunt of the plumbing demands of your home or business. This is especially true in commercial buildings or large family households, where drains can clog from grease build-up or other detritus, tree root intrusion, and even broken pipes. Older homes with outdated or faulty drainage systems are also more susceptible to these problems. Professional plumbers offer drain cleaning to clear and repair blocked or broken pipes and install new plumbing pipes.
Water heater maintenance and repair
Water heaters are a common call-out for plumbing technicians. Most people can't tolerate an ice-cold shower, so when the water heater fails, most would like it fixed as soon as possible. Water heaters require regular maintenance, such as flushing out the tank, replacing the anode rod or thermostat, and inspecting for any corrosion to prevent leaks. A qualified plumbing technician can provide all of these services and more.
Water supply repair
The main water line delivers clean and safe water to your home. However, like any other system on your property, they can also succumb to backflow, clogs, drips, leaks, and low water pressure. These problems can be addressed quickly with a simple repair, such as fixing a leaky joint or replacing a damaged section of pipe. In more severe cases, however, a complete replacement may be required. Whatever the case, plumbers are armed with the latest equipment to address water line issues and restore your water supply ASAP.
Gas services
Plumbing services also entail the installation, maintenance, repair, and leak detection of gas lines. It may also involve the movement of gas appliances, such as gas ovens, stoves, grills, fireplaces, water heaters, and more. Gas appliances can pose significant danger and destruction if not handled correctly. And unlike water-related plumbing issues, you can't postpone the repair schedule of gas-related situations. You need to hire a professional plumber as soon as you detect any problem, no matter how small. Professionals are trained to check the entire gas line from end to end and detect any leaks, perform all repairs, and replace the whole line if necessary.
Garbage disposal repair and replacement
Garbage disposals reduce the amount of kitchen waste that ends up in your drains. A faulty garbage disposal can cause lots of damage, including clogging your sink drainage and even flooding in some cases. If your garbage disposal is leaking, making weird noises, or has stopped working entirely; it's time to call in a plumbing technician to inspect your unit. They may provide a simple repair or even replace the entire unit, depending on the condition of your garbage disposal.
Finding the Best Plumbing Contractor in Sandy Springs
With so many plumbing service contractors in Sandy Springs, GA, finding the one that's right for you can be a little daunting. Here are 5 tips on how to find the best company for your needs:
Licensing and insurance
A plumbing contractor who is serious about their business's longevity will want to operate with a valid license and insurance policy. License means the plumber has met all legal requirements and can provide quality service. On the other hand, insurance will protect the plumber and their clients from any untoward incidents or accidents that may occur on-site. So verify if your chosen plumbing service contractor has both before you hire them.
Experience and reputation
A reputable plumbing company will have years of experience in the field and a good reputation with its clients. Make sure to inquire about how long they've been in business and if they have any client testimonials or reviews. You want to be sure that you're hiring a professional plumber with the skills and knowledge to deliver excellent service.
24/7 emergency services
One of the main reasons you'd need a plumbing service is for emergency repairs. Some plumbing problems, like a burst pipe or an overflowing toilet, can be time-sensitive and waiting until regular business hours isn't an option. Therefore, ensure you settle with a plumbing company that provides emergency services and can be reached 24/7 for urgent plumbing repairs.
Advanced techniques and technology
Gone are the days when plumbers relied on traditional methods, like gutting the entire wall, to repair a plumbing issue. Today, they rely on advanced techniques and technology, which are faster and less disruptive than traditional methods, such as trenchless pipe repairs, video inspections, leak detection, and hydro jetting. Video cameras help plumbers inspect the inside of your pipes, detect any issues, and then devise an effective repair plan. Always go with a plumbing service contractor in Sandy Springs, GA that has access to these advanced tools and techniques.
Compare cost and services
The cost of plumbing repairs will vary depending on the job's complexity, the materials used, and the contractor's experience. However, it's recommended to compare the cost and services of at least three different plumbing service contractors before you make your decision. However, don't always go with the cheapest option. You get what you pay for, and a poorly done job can cause more problems in the future.
Book an appointment with Peach Plumbing & Drain today and let our experts care for all your plumbing needs, 24/7!
See our previous blog post here!
Photo By New Africa at Shutterstock