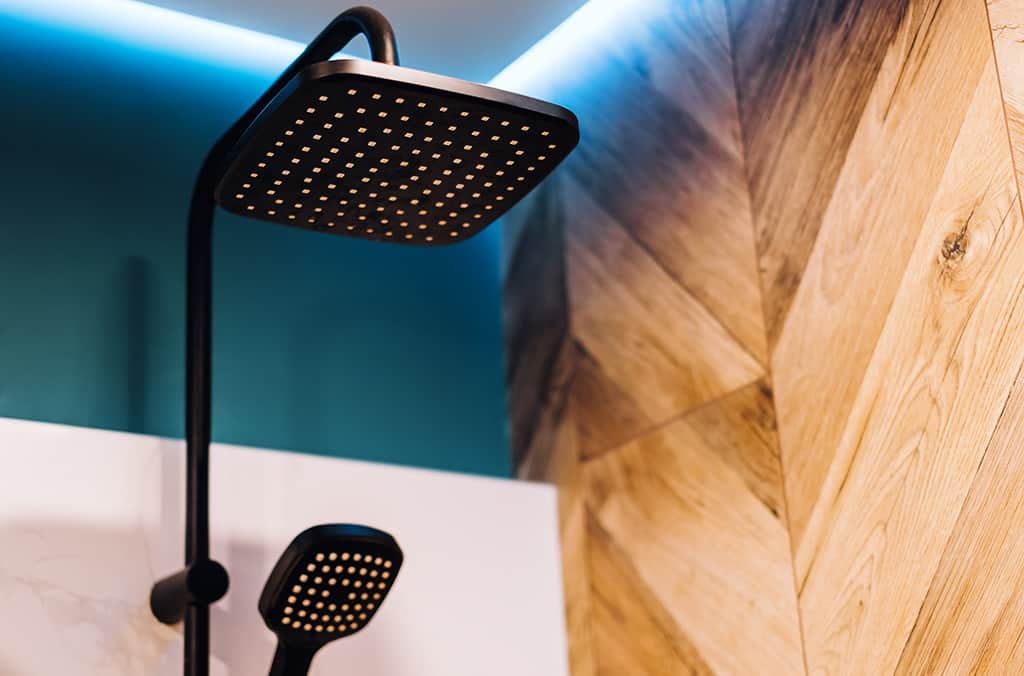 Plumbing Service Upgrades For Your Modern Home | Atlanta, GA
Photo By nikkimeel at istock
Whether you are planning on selling your home, improving its value, or reap the maximum returns on investment, then upgrading your plumbing system could be an option. New plumbing fixtures not only boost the appearance of your home but also make the home more convenient.
Improving your plumbing system saves water and energy, hence lowering your monthly bills. Traditional plumbing fixtures are prone to developing problems that can escalate over time. Plumbing issues can lead to water damages on floors, walls, and furniture.
You can avoid these issues by having regular plumbing service in your home and if you choose to upgrade your old plumbing system. Innovative plumbing professionals have invented various plumbing options that focus on conserving water and energy. Improve your home's curb appeal and save money by considering the following plumbing upgrades for your home.
Whole-house Repiping
Your home's piping system is a crucial fixture that usually needs an upgrade. Old pipes are susceptible to leaking and corroding to give your water a brown color or unpleasant smell. Pipes in older homes are often made of cast iron and galvanized steel.
Modern pipes are made of PVC and copper materials that are resistant to rust or corrosion. If you're renovating your kitchen or bathroom, consider replacing the piping system with copper and PVC pipes. Hire an experienced plumbing service provider for the job to ensure you're getting proper installation. Installing new pipes can improve the performance and the safety of your plumbing system.
Watersense Faucets
Some plumbing fixtures use more water than they should, leading to high water bills. For instance, toilets account for about 30 percent of indoor water usage. Inefficient toilets use up to 6 gallons per flush, thereby wasting a lot of water in homes.
You upgrade to low-flow toilets, which use 1.28 gallons per flush, lower than the current federal standard of 1.6 gallons per flush. Showerheads are other fixtures you should upgrade as they add up to 17 percent of total indoor water usage per household.
Therefore, it's worth adopting low-flow faucets to minimize water usage. You can save up to 2,700 gallons of water by installing WaterSense showers. Replacing your old faucets is a great way to improve your home and conserve water. If you do not want to replace the whole fixture, you can ask a plumbing expert to install aerators in your faucets.
Luxury Showerheads
Nothing feels good like having a hot shower on a chilly morning. Most homeowners, if not all, start their daily activities with routine showering. Even so, they may fail to clean or replace the showerhead. If you're not aware, bacteria usually accumulate in the showerhead if you do not conduct proper maintenance.
Plumbers in Atlanta, GA, recommend homeowners replace their showerheads every six to eight months. When it's time to replace your showerheads, consider going for modern options. With the current plumbing technology, you can get relaxing and soothing showerheads.
Rather than coming out from the wall, the water gushes from the ceiling, so you may not have to worry if you're too tall. Some plumbing service providers also offer LED lighting options. These lights change depending on the water temperature, and you can tell if the water is at a safe temperature. Modern showerheads also feature Bluetooth pairing, voice temperature adjustments, and pressure controls. You can request plumbing services from a trusted provider when selecting the right option for your home.
Tankless Water Heaters
Tankless Water Heaters are becoming popular in most homes in Atlanta, GA, because they provide endless hot water and are highly energy efficient. These systems require little to no maintenance. Unlike traditional water heaters, which heat large amounts of water, demand-type water heaters provide hot water only when you need it.
Most folks are switching to tankless models to avoid high maintenance costs, limited hot water supply, and ample space for installation problems common with traditional water heaters. If you wish to upgrade your water heater, you can hire a company that delivers reliable plumbing services to ensure correct installation.
Garbage Disposals
Garbage disposal is usually installed under the kitchen sink to break down food waste before the particles flow down the drain. Although it's not necessary, a garbage disposer plays a significant role in keeping the kitchen clean. Nowadays, you can either choose a continuous and batch feed garbage disposal model. As for a continuous, you only turn it on, and it works for whatever time you want it.
On the other hand, a batch feed option only operates when you have the food waste ready. This prevents you from flushing unwanted objects down the sink. These devices are becoming popular because of their convenient nature. If you have a garbage disposal or need one, consult a plumbing professional to advise you on the available options.
Leak Detectors
A small leak in your plumbing system can translate into a flood resulting in costly property damage. With innovative technology, you can benefit from plumbing services that utilize invented leak detection systems, making it possible to identify a leak before the problem escalates.
You can install the leak detector software on your phone to alert you in case there's a leak, taps are running, or if there's abnormal water usage. You can turn off running taps even if you're away from home. That means you can enjoy your vacation without worrying about water damage or a flooded basement when you get back.
Recyclable Water
The wastewater piping system collects wastewater and drains it to the main sewer. New plumbing technology can allow you to recycle the water and use it for other purposes.
You can use the recycled water for laundry or irrigate your lawn or garden. If you wish to conserve water for other purposes, then it's time you can schedule a professional plumbing services expert to install the recycling system in your home. A plumber can also install rainwater barrels to collect rainwater.
Find a Reliable Plumbing Service Provider
You can improve the aesthetics and the efficiency of your home with the above-mentioned plumbing upgrades. All you need is to work with an experienced plumbing service contractor. For your plumbing needs, contact Peach Plumbing & Drain.
We are a locally-owned family business serving residential and commercial customers in Atlanta, GA, and the surrounding areas. With over 72 years of combined experience in the industry, you can trust your plumbing needs. We are a phone call away.