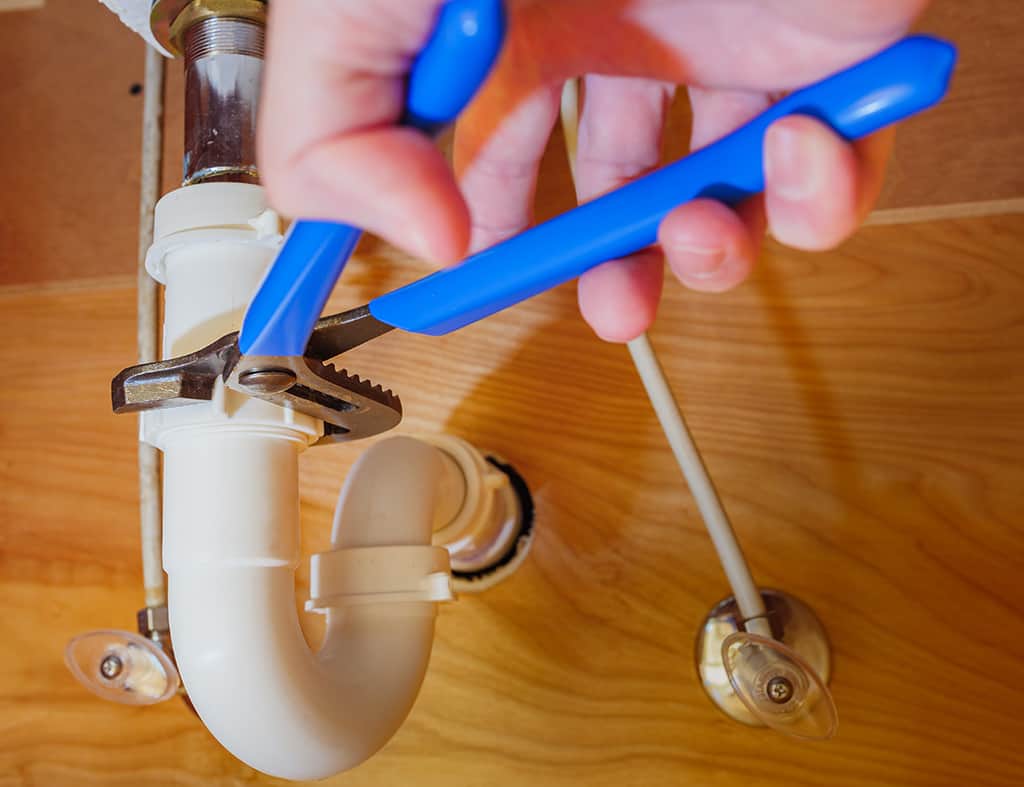 Prompt And Professional Plumbing Services By Peach Plumbing & Drain | Atlanta, GA
Atlanta is the heart of the American South. Tourists and investors both see the New York of the South as a worthy destination for a visit and business. Peach Plumbing & Drain is proud to be the leading plumbing service in this great city. We are dedicated to our community and we show that loyalty in every job we do.
Our plumbers are the cream of the crop. We offer employees a competitive wage packet, on-site benefits, and the opportunity to advance. Peach Plumbing & Drain attracts plumbers who have the technical expertise and commitment to customer service that raise our business above all plumbing service in Atlanta, GA.
Common Reasons to Call a Plumber
A dripping faucet can keep you awake at night and waste up to 20 gallons of water each day. A shower that never gets warm enough may mean that your water heater needs to be replaced. A toilet that's slow to flush may be brewing up bigger problems, and you can entrust Peach Plumbing & Drain to provide all your plumbing needs.
Quality Plumbing Care
Peach Plumbing & Drain offers a wide range of plumbing services including:
-Emergency Plumbing Service
-Clogged Drains
-Slab Leaks
-Sewer Repair
-Water Heater Installation and Repair
-And More!
-Emergency Plumbing 
Plumbing emergencies can occur at any time and plumbing problems don't stick to banking hours and weekdays. Peach Plumbing & Drain has a top-notch team of NATE-Certified professionals who cumulatively have decades of experience and are ready 24/7 and year-round to repair any plumbing emergency in Atlanta, GA.
The most common plumbing emergency is when there is a pipe leak. A big break in your pipes can push massive amounts of water into your home and do significant damage. It does not take long before your home and interiors suffer from thousands of dollars of water damage.  
Catching a leak is key to preventing a burst pipe from destroying your home. At the very least, a leak will raise your water bills and force you to pay more for water that is just being wasted. 
If you have a leak stop the flow of water. It will prevent extensive damage from happening to your property. Find the main water valve and turn it off. After you have done this turn on all the faucets and flush the toilets, this will get all the water out of your plumbing network.
The next step is to turn off the electricity to avoid electrocution. This can be dangerous and you should know how to safely turn off the electricity.  Ask a professional if you're not certain. If you see or smell anything related to fire call emergency services and exit your home until it is safe to return.
Drain Cleaning
A sink slowly draining can be a big annoyance and draw bugs like mosquitoes. Clogs growing in your plumbing are the primary source of slowly draining sinks, bathtubs, and shower trays.
Blockages form when food, grease, hair, soap, and toothpaste collect on the insides of the drainpipes. Clogs grow over time and little by little they will restrict the drainage of water through the pipes until they are completely blocked.
Drain cleaners claim to remove smaller clogs, but reoccurring blockages are a sign these harsh cleansers are not working. The repeated use of harsh cleaners corrodes older pipework and joints, resulting in a leak or a burst pipe. The safest and most efficient way to remove clogs without damaging the pipes is to have a professional drain cleaning service from Peach Plumbing & Drain. To avoid clogs remember to put grease and food in an appropriate place and be diligent about using hair traps over every drain.
Slab Leaks
No one wants to hear they have a slab leak. A slab leak can damage your home's foundation and impact the structural integrity. Slab leaks occur when the water or sewer lines located under your Atlanta home's concrete foundation cause damage.
An older home is likely to shift on its foundation and places additional pressure on the plumbing network. This can cause the pipes to corrode, creating a slab leak.
Concrete, gravel, soil, and even other pipes interact with your pipes and cause them to wear out. Tree roots are infamous for knotting up around sewer lines and causing problems that require a professional plumbing service from Peach Plumbing & Drain.
After water or sewage moves into the foundation you will find cracks appear and it can put the structural integrity of your Atlanta home in jeopardy. Keep an eye out for water collecting around your house. The best course of action when dealing with a slab leak is to catch it as soon as possible.
Repairs for Sewer Lines
Wastewater earns its name brown water bubbling up through a drain that smells foul is a red flag that you may need a professional sewer line repair. Clogs in the drainpipes are a common cause. Many people take for granted how sensitive their plumbing is. Materials like food, soap, and non-flushable items collect to form clogs in the sewer line. Be careful when you flush down the toilet or rinse down the sink. Just because the product manufacturer claims that it's okay for the product to go into your plumbing network doesn't necessarily mean it is a wise thing to do.
A Peach Plumbing & Drain plumber quickly locates and removes any blockage. We have specialized tools like a video camera on the end of flexible tubing to efficiently assess the length of the blockage and the extent of the damage. An expert drain cleaning service safely removes a clog, but if the line is impacted it will need replacing.
Water Heater Installation and Repair
Our plumbing service focuses on repairing water heaters. Water heaters should be carefully maintained, or they will break down. They won't last as long either. That is why Peach Plumbing & Drain highly suggests routine service should be conducted annually. Regular maintenance care of your water heater means it will run efficiently and cost less.
A well-maintained water heater lasts approximately between 10-15 years before you need a new one, but it will need replacing a lot sooner without service. We offer both tank and tankless heater repair.
Peach Plumbing & Drain Is the Best Plumbing Service in Georgia
We have been offering quality plumbing services to the citizens of Atlanta, GA for many years. Peach Plumbing & Drain is a family-owned and operated plumbing service company with a team of highly trained technicians available to answer your call.
Photo By The Toidi at Shutterstock