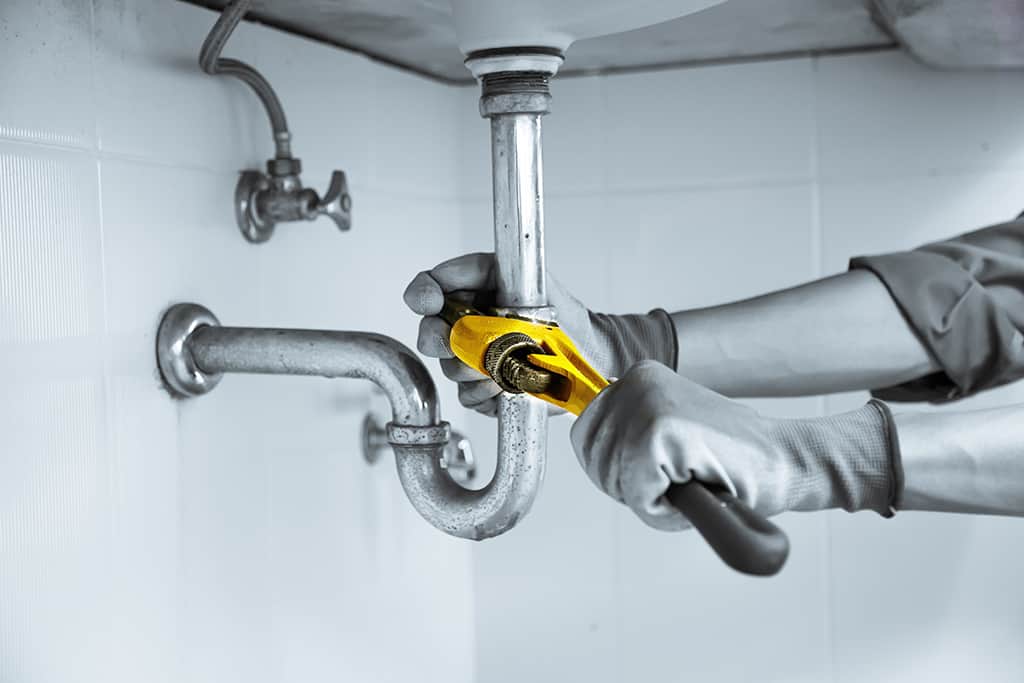 Quality Plumbing Repair Services From Your Local Providers | Atlanta, GA
If you're a homeowner, you know that plumbing repairs are never far from your mind. A little drip here, a leaky faucet there – it's always something. But what do you do when the problem is bigger than you can handle on your own? That's where plumbing professionals come in. They can help solve even the most complex plumbing problems quickly and efficiently.
Peach Plumbing & Drain provides a wide range of plumbing repair services to homeowners in Atlanta, GA. Our team of experienced professionals can handle any repair job, from fixing leaky faucets to repairing burst pipes. We understand that plumbing problems can be a significant inconvenience, and that's why we offer 24/7 emergency service.
Some of Our Most Popular Plumbing Repair Services Include:
Fixing clogged toilets
Ever walked into your bathroom only to find out your toilet is overflowing or the water level is too high? It could be due to a clog. Clogs can result from a build-up of toilet paper, hair, or even toys that have been flushed down the drain. It can cause extensive water damage and lead to a costly repair bill if not addressed quickly. Dirty water and excrements that sit in the pipe for too long can also lead to the growth of mold and mildew, which can be harmful to your health.
If you're dealing with a clogged toilet, it's best to seek a professional plumbing repair service to quickly clear the clog and get your toilet back in working order. In most cases, a professional will use an auger or hydro-jetting method to clear the blockage.
Repairing burst pipes
Burst pipes are one of the most common (and most expensive) plumbing problems. They occur when water freezes in the pipes and causes them to expand and break. A burst pipe can cause extensive water damage to your home, so it's essential to address the problem as soon as possible. If you're faced with a burst pipe, shut off the water to your home and call a professional plumber immediately to assess the situation and make the necessary repairs.
Fixing leaks
Leaks can occur in both residential and commercial properties. They're often caused by worn-out washers, loose connections, or corroded pipes. Leaks can waste a lot of water and, if left unaddressed, can cause significant damage to your home or business. Some of the signs that you have a leak include:
– Water stains on ceilings or walls
– Cracks in walls or foundation
– Mold growth
-A sudden increase in your water bill
-Water pooling in your yard
-Low water pressure
A professional repair expert will be able to quickly identify the source of the leak and make the necessary repairs. Sometimes, they may need to replace a section of pipe or make other significant repairs.
Pipe installation and replacement
If you're planning a home renovation or addition, you may need to have new pipes installed. Plumbing repair professionals have the experience and knowledge to properly install all types of pipes, including water, sewer, and gas. They can also replace old or damaged pipes.
Water heater repair
Your water heater is a significant part of your Atlanta, GA home. If it breaks down, it can cause a major inconvenience. Some common water heater problems include:
– Leaking
– Not enough hot water
– Water is too hot
– Rumbling or popping noises
Plumbing repair pros are experienced in servicing all types of water heaters, including gas and electric water heaters, tankless water heaters, and storage tank water heaters.
Sump pump installation and maintenance
If you live in an area prone to flooding, you may need to have a sump pump installed. Sump pumps are designed to remove water from your basement or crawl space and pump it out of your home. Plumbers can install a sump pump for you and provide regular maintenance to ensure it's always in good working condition. In addition, they'll be able to repair or replace a malfunctioned sump pump so that you're never without this vital piece of equipment.
Garbage disposal installation and repair
Sometimes your garbage disposal may break down, clog, and block. This can be a huge inconvenience, especially if you have a lot of food waste to dispose of. Professionals can install a new garbage disposal for you or repair your existing one. They'll also be able to clear any clogs so that your garbage disposal is working correctly again.
Factors to Consider When Hiring a Plumbing Company
Not all plumbing repair services are created equal. When you're hiring someone to work on your home's plumbing, it's vital to consider the following factors:
Experience- Plumbing is a complex system of pipes and fixtures; it takes a lot of experience to repair or replace them properly. Make sure you hire a plumbing service that has been in business for several years.
Equipment- Plumbing repair professionals must possess the right tools and equipment to assess and repair your plumbing system properly.
Licensing and insurance- A professional plumber should be licensed and insured to protect you from liability in case of an accident.
Warranty- Find out if the plumbing company offers a warranty on their workmanship. This will affords you peace of mind knowing that you're covered if there are any problems with the repairs down the road.
Emergency service- Plumbing problems can happen at any time of the day. Therefore, finding a plumbing company that offers emergency service is critical. This way, you can get the necessary repairs as soon as possible and avoid further damage to your home.
Reviews- Always read reviews before hiring a repair service to know what to expect regarding the quality of work and customer service.
Get Professional Plumbing Services
If you're seeking expert plumbing repair services in Atlanta, GA, look no further than our experienced Peach Plumbing & Drain team. We have the experience and knowledge to repair or replace all plumbing fixtures or pipes correctly and are always up-to-date on the latest industry standards. We're also licensed, insured, and bonded, and our plumbing services are available 24/7 to meet your needs.
Contact us today at 678-322-7236 to schedule a consultation!
Photo By Eakrin Rasadonyindee at Shutterstock