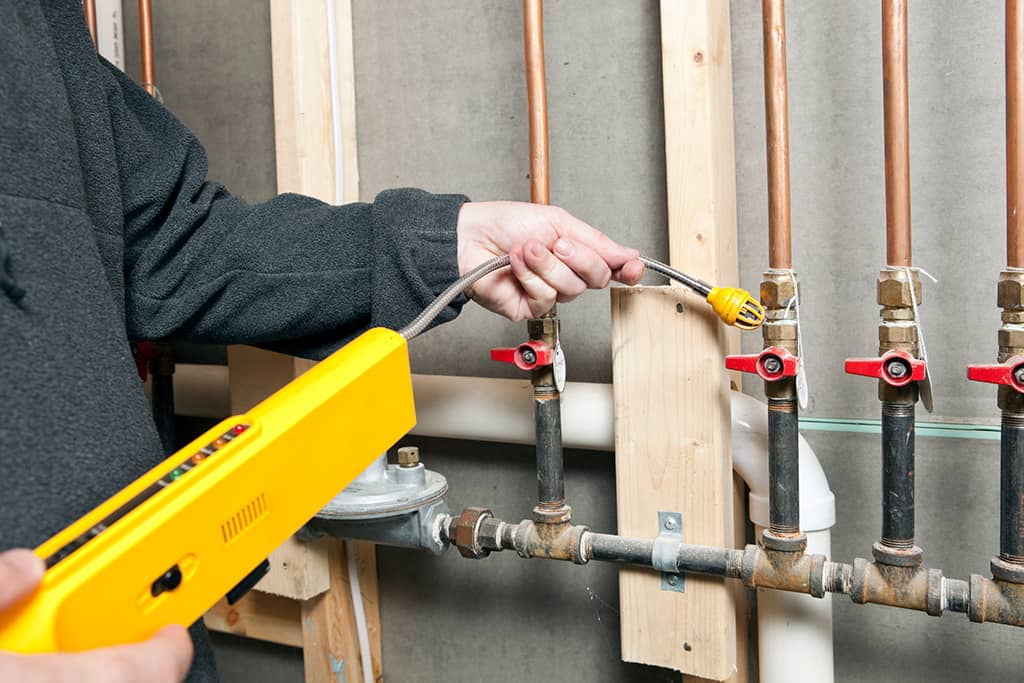 Reasons You'll Need A Professional Plumbing Service | Buckhead, GA
Photo By BanksPhotos at istock
Everyone has a plumbing system. This means everyone will need professional plumbing services in order to maintain this system. Without professional services, your plumbing system will decay and start to malfunction over time. A good way to ward of plumbing system decay and malfunction is to hire a reputable plumbing company to provide recurrent plumbing service to your home. Experts recommend having your plumbing system services at least once a year. If you live in or around the Buckhead, GA, area, and are in search of a reputable plumbing company to provide professional reoccurring and urgent plumbing needs, contact the staff at Peach Plumbing and Drain.
Why It's Important to Hire a Professional Plumber as Opposed to an Amateur Plumber
Professional plumbers and amateur plumbers don't have much in common. Professional plumbers have a license and training to practice plumbing, whereas an amateur plumber does not. A professional plumber also has the knowledge and training to handle various different plumbing fixtures and components, whereas most amateur plumbers do not. With professional plumbing service, you can count on your service provider to accurately and safely complete your needed plumbing repairs and maintenance services. With amateur plumbing providers, there is no guarantee your plumbing needs will be met.
If you want accurate plumbing services, with guaranteed satisfaction, contact a professional plumbing company in your area, to provide plumbing maintenance and repair. If you live in or around the Buckhead, GA, community, you should contact the professionals at Peach Plumbing and Drain to schedule reoccurring and regular plumbing repair services.
Reasons to Contact a Professional Plumbing Service Provider
There are many reasons you may need to contact a professional plumber. However, there are some things you should contact a professional plumber for that you may not have known needs maintenance plumbing services. Plumbers have the training and experience to handle all matters of the plumbing system, which includes the pipes, drains, and various other plumbing fixtures. The plumbing system is also made up of several appliances. If your home is gas-powered, you will need a plumber to maintain the gas lines as well. Plumbing is serious work and should be handled by a professional service provider only.
Regular Maintenance
If your plumbing system hasn't been properly maintained in a while, it may be time to contact a professional. Lack of plumbing maintenance can make your plumbing system more prone to malfunction and issues. Part of regular plumbing maintenance involves drain cleaning and inspection. As well as water heater flushing and making repairs to any plumbing issue you may be experiencing at a time.
Data concludes, that plumbing systems can last a total of 17 to 100 years on average. The difference is staggering and it is just an average, which means, your plumbing system can actually last significantly less or more than the average mount. The average your home will last is based on how well you maintain your plumbing system and what type of materials it is made out of.
The better your plumbing system has been maintained the longer it will last and the fewer malfunctions it will experience. This is because all of your plumbing fixtures and appliances are being used on a daily basis. Water is a surprisingly powerful natural resource and can lead to corrosion and other issues over time. Drains often get clogged due to the consistent barrage of debris flowing through it. These systems and features work well on their own, however, maintenance from a plumbing service professional from time to time, can greatly increase efficiency and prevent certain malfunctions from occurring in the first place. Plumbing is considered to be an investment due to how valuable a well-maintained plumbing system can be to a property.
Keep It Up to Date
All of your home's systems will remain the same if they are not well maintained and updated when needed. This can cause issues with newer appliances. You may think, it is no big deal and should be able to stick to what you are used to however, certain updates and upgrades can be mandated by the local government, which can prove to be a huge issue when it comes to reselling, renting, and, upgrading your home. It is best to simply keep everything up to date and up to code via your local government's regulations so you can do what you like and need to do with your property. Having up-to-date appliances will also make it easier and less costly to you when it is the type to repair or replace plumbing fixtures or appliances. This is especially true for appliances such as water heaters.
Gas Line Inspection and Repair
The gas line provides gas to various parts of your home. Did you know that this is something your professional plumbing provider should be inspected on a regular basis? If not, you should have your regular maintenance plumbing provider inspect and maintain your plumbing lines as soon as possible. Gas leaks and malfunctions can be extremely dangerous and even deadly, it is up to you and your plumber to ensure your gas stays where it is supposed to be at all times, and your gas line fixtures are up to date and always working properly. If your gas line is not functioning as it was intended to, contact an emergency plumber for immediate plumbing service and repair.
Things as corrosion in the pipes and valves can lead to disaster. This is why plumbing inspections and maintenance are so important. The plumbing system deals with gas and water, both of which can cause damage to your property and potentially yourself if you are not careful. If you haven't had any updates to your plumbing system done in over 10 years or maintenance, you should probably contact your local reputable plumbing company for urgent service. Hiring a regular preventive maintenance plumber to maintain your plumbing system at least once a year, can help you save money, prevent plumbing malfunctions, and extend the lifespan of your plumbing system as a whole. If you live in or around the Buckhead, GA, area, contact the staff at Peach Plumbing & Drain for all of your plumbing service needs.