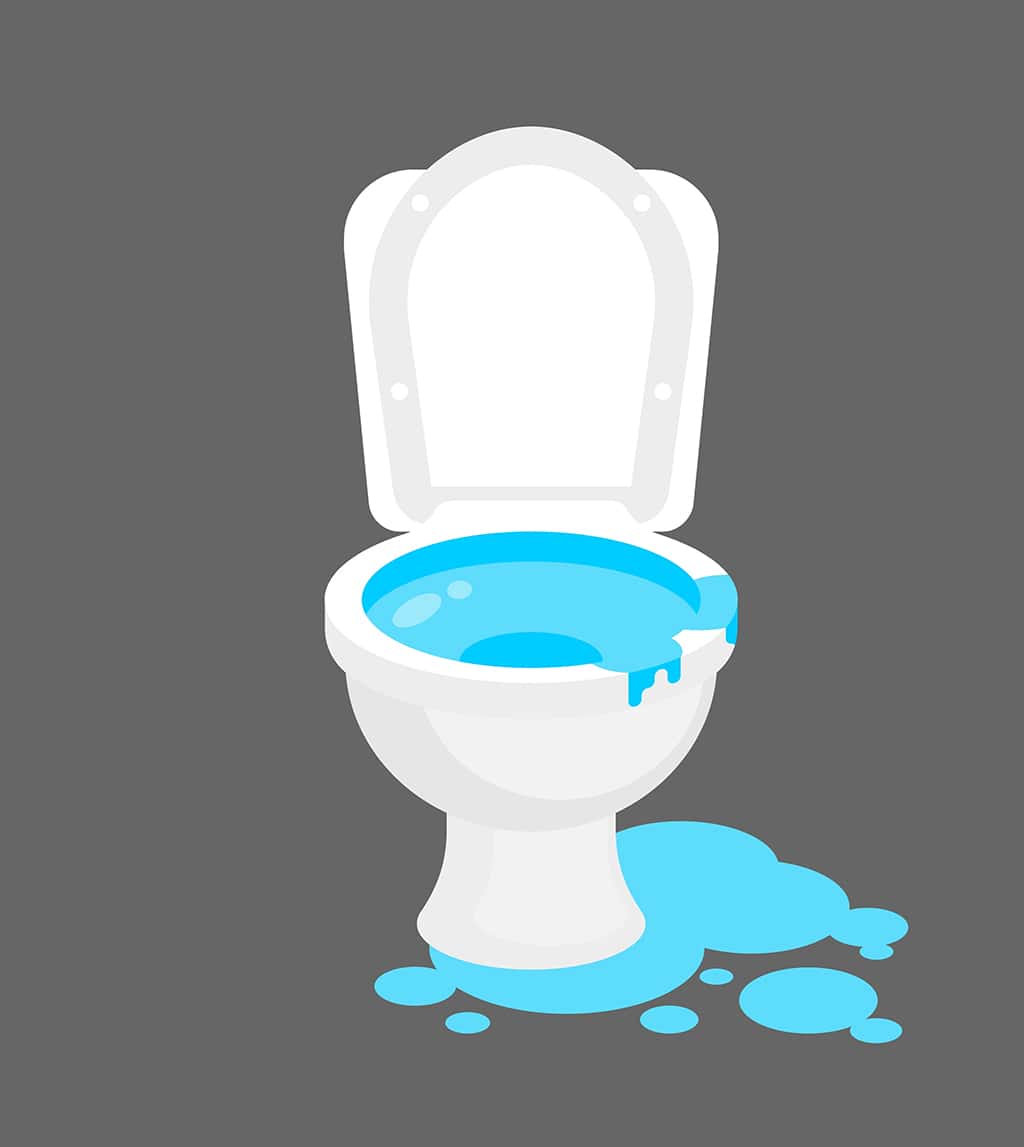 Reduce Sewage Exposure With A Professional Plumber | Buckhead, GA
Plumbing problems like clogs in the sewer line can increase the likelihood of sewage backups in the home. Sewage backups pose a significant health risk for home occupants. While sewer line backups most commonly occur in floor drains, they can also occur in tubs, sinks, and toilets. Unfortunately, sewer lines aren't the only cause of sewage backups. Clogged toilets can lead to overflows that lead to sewage exposure. When you have a serious clog, it's best to contact a trained professional to visit your Buckhead, GA, home. Peach Plumbing & Drain features certified plumbers who will bring everything needed to address your plumbing problem.
Toilet Overflows
Overflowing toilets are among the most common sites for home sewage exposure. For this reason, many people keep a handy plunger conveniently located in their bathrooms. While many adults know how to plunge–and also know how to avoid flushing, some people–especially kids–may not be aware of how to manage simple toilet clogs.
When toilets overflow, they make a mess that can actually cause damage to flooring and even walls depending on the amount of overflow. It's not uncommon for the water to leak through cracks in the floor to damage subflooring or ceilings in cases where the bathroom is on an upper story. The water is also contaminated because it emanates from the toilet. There is a risk for sewage contamination that people should be aware of. It's important to wear gloves and use disinfectant cleaning agents when cleaning up the mess.
If your toilet overflows and you can't clear the clog that's causing it, it's important to call a professional from Peach Plumbing & Drain. These situations are plumbing emergencies–especially if there is only one toilet in the home. Our plumber can quickly visit your home to clear the clog and return your toilet to functioning condition.
Sewer Line Clogs
While overflowing toilets are commonplace, they aren't the only cause of sewage exposure in the home. Some residents in Buckhead, GA, have faced serious sewer line problems that have allowed sewage to back up into their homes. These are plumbing emergencies that require the fast service of a trained plumber.
A sewer line clog is often caused by tree roots that have entered the sewer pipe and begun to grow there. As sewer pipes weaken, their seams can loosen. Tree roots only need a very small crack or crevice through which to enter the pipe. Your sewer line is an attractive source for water and nutrients for thirsty tree roots. Once the roots enter the pipe and continue growing, they'll eventually form a blockage. The blockage causes your home's wastewater to back up. It's at this point that you may find sewage coming up through your drains.
Sewer line issues can also be caused because a section of your sewer pipe has become damaged. It may have collapsed. The damaged section of pipe prevents your wastewater from flowing out to the main sewer system. Again, this type of problem can also cause a serious clog that can only be removed by a skilled plumber. The pipe will need to be repaired or replaced in order for your plumbing system to work again.
How to Fix Sewer Line Problems
Your plumber from Peach Plumbing & Drain will first need to determine what has caused the sewer line clog. If the pipe has been plagued by tree roots before, it's probably the same problem again. They can use a router with a cutter on its end to cut through the roots and open up the line for use again. This only temporarily solves the problem as the roots are going to keep growing. Your plumber may recommend you use a plumbing system root-killing product to prevent tree root clogs in the future.
On the other hand, if the sewer issue involves a damaged sewer pipe, it will require repair or replacement. Sometimes, a plumbing professional can provide a repair solution without having to dig up your property to access the pipe. These repairs involve sending a new liner through the drain system to the area of the pipe rupture. Unfortunately, some pipes do need to be completely dug up and replaced with a new sewer line. This is an extensive job, but it's crucial for your plumbing system.
Can I Prevent Sewage Backups from Occurring?
Good plumbing system maintenance can reduce the risks for sewage backup. However, sometimes they may still occur. For instance, when a series of storms pass through Buckhead, GA, causing large amounts of rain to fall, the local sewer system may not be able to handle the increase. This can cause wastewater from the sewer system to back up into homes. It's not a pleasant problem, but it's also not a common one.
On the other hand, if your home is prone to sewer line issues, discuss how to minimize the risk for backups with your Peach Plumbing & Drain plumber. Some people choose to proactively replace old sewer lines before they can deteriorate. Your plumber will be able to advise you about the best course of action in these situations.
If you're concerned because you have a toilet that is prone to clogging, you might consider replacing it. Older toilets are prone to clogging and clogs heighten the risk for overflows. We can remove and replace your toilet if you choose to replace it.
Peach Plumbing & Drain is a leading plumbing service provider for the Buckhead area. We can send a highly trained professional to your home to deliver any type of plumbing service you need. Remember that sewage poses health risks to your home's occupants. Backups are a plumbing emergency. Don't attempt a DIY solution in these instances. Let a skilled plumber from our team evaluate the problem for you and provide the ideal fix.
Photo By MaryValery at Shutterstock