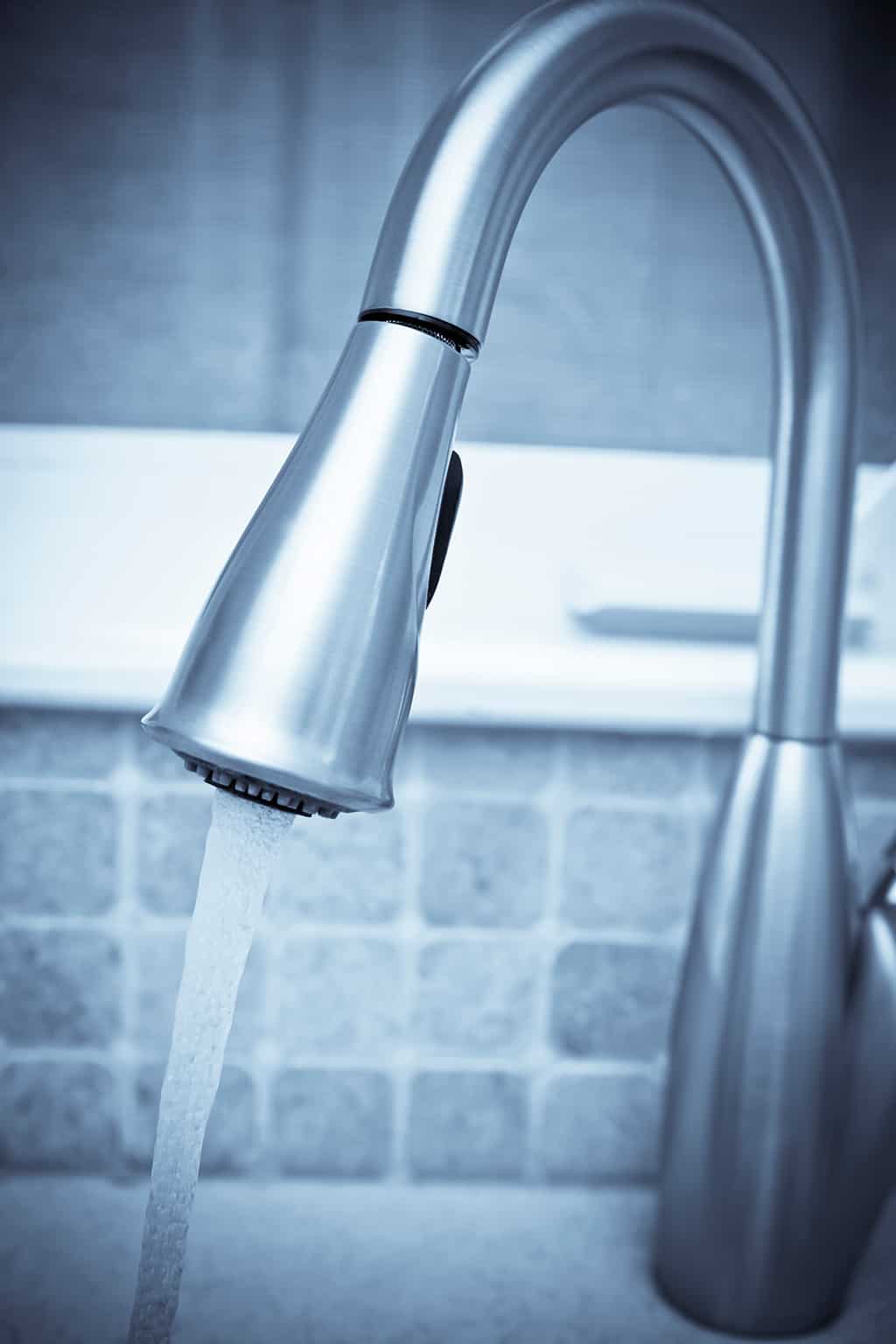 Residential Plumbing Service: Plumbing Fixtures For Kitchen Remodeling | Atlanta, GA
Photo By michellegibson at istock
Updating your kitchen's plumbing fixtures to make it look attractive and be more functional requires the help of plumbing service providers. Plumbing is vital for the promotion of quality kitchen hygiene because it supplies clean water and drains the dirty used water.
If your kitchen fixtures are outdated and old, you can decide to remodel the entire kitchen by upgrading to modern sinks, faucets, and drains. Quality plumbing fixtures in the market comply with standards for plumbing products and materials that promote health. The process might be expensive because it may require the dismantling and removal of the old fixtures to install new ones. The plumbing service experts you assign the work to can remove outdated kitchen fixtures and replace them with new, updated ones.
Faucets
Kitchen faucets are plumbing valves that control the flow of water to your kitchen sink. Faucets supply clean water in the kitchen for use while you wash your hands, utensils, or groceries. After deciding to remodel your kitchen, you might also change the faucets to fit in your new interior design plan. Faucets come in multiple sizes, designs, and shapes that are more improved than the traditional models.
A plumbing service professional can assist you to select modern faucets with better performance, durability, quality, and an elegant aesthetic look. You should consider faucet options in the plumbing market in Atlanta, GA, that fit your preferences, style, and dream kitchen appearance to avoid dissatisfaction after spending on remodeling your house. With innovation, there are a lot of faucets you can consider including:
To transform your kitchen into a modern look, you'll need an expert to install aesthetic and high-efficiency faucets. Some traditional faucets can only be controlled by rotating the opening and closing knobs from left to right. However, you can choose to outdo your neighbors, relatives, and friends by buying faucets that function differently. A plumbing professional can help you to move from the usual left and right motioned faucets to jointed arms, pull-out spouts, pull down faucets, single-handle, double handle, and hands-free motion detect faucets by offering accurate installations. You can also opt for a touchless kitchen faucet that responds to a simple wave, and detects objects such as cups that automatically turn it on. This can be a great boost to kitchen hygiene.
LED Light-Equipped Faucets
A led light-enabled faucet gives a little illumination that adds beauty and value to your kitchen. Such faucets can change colors when opened or when there's a shift in water temperatures, depending on the settings developed by the manufacturers.
Some even provide a flashing light to warn you of the very hot water, preventing you from experiencing severe burns. If a plumbing service provider installs faucets with LED lights in your kitchen, it will be a worthwhile remodeling project, giving a very beautiful display, especially when lights are off.
Kitchen Sinks
A kitchen cannot be complete without a sink, which is essential for washing hands, dishes, groceries, and kitchen towels. It is one of the fixtures that can be upgraded during a complete kitchen remodel to fit your style, preferences, and taste.
You can decide to move the location of your sink to the center or corner of the kitchen. This is a task that a plumbing expert will carry out professionally during the remodeling process. While shopping for a new sink for your kitchen remodeling plan, you should consider:
Kitchen sinks serve different purposes that enable you to make clean food and eat using clean utensils, with a clean hand for good health. The kind of sink you upgrade to can also be determined by the size of your kitchen and the number of people that live in your house. There are different types of sinks available on online and physical plumbing stores that you can opt for as you upgrade your kitchen.
Some of the common types of sinks recommended by plumbing service contractors include farmhouse, bar, corner, granite composite, and kitchen-island. You might also consider choosing between under-mount and top mount sinks, and single or double basin sinks depending on the kitchen workload and the amount of space you want to save as you cook and wash dishes. After getting the unique sink that best fits your kitchen needs, having a plumbing professional install it will make it function at peak performance.
Sink materials in the plumbing superstores in Atlanta, GA, include metal, porcelain, vitreous china, stone, and stainless steel. Sinks made of cast iron can serve you for a long time because of their durability. You can select the modern cast iron sinks if you want to add charm to your kitchen décor and style. Another sink material to consider for the kitchen remodel is the composite sink. It is resistant to heat and scratches, making it last longer with minimal wear and tear. After choosing the sink made of quality and durable materials, your plumbing service expert will accurately install it in your kitchen and ensure it's working efficiently.
Kitchen Drains
Plumbing fixtures are incomplete without the drains. Drainage systems are responsible for eliminating all the wastewater out of your home to the septic tank. In the course of your kitchen renovation, the drains and kitchen sink should be compatible for proper drainage of water. The kitchen drains should also have durable strainers that will avert soap and large food particles from entering the drain pipes. The different types of drains you can select with the guidance of a plumbing service provider include PVC, storm, copper, French, sink, and septic.
An experienced plumber can help you choose the best drain components to install in your kitchen to fit the new faucets and sinks and the pressure of water supplied. Installation of kitchen drains should be done right the first time by a skilled plumbing service expert to prevent future leakages and clogs.
If you have the best unique sink and faucet in the city with poorly installed drains, then your effort to make your kitchen attractive might just be washed down the same drain. A functional drainage system will help keep your kitchen clean and tidy because it will prevent harmful sewer gases from entering your home.
Contact Us for the Best Services!
If you want to remodel your kitchen's plumbing fixtures, you should contact Peach Plumbing & Drain in Atlanta, GA. It is a reliable and reputable company that has licensed plumbing service experts that use their high-tech equipment and tools to provide personalized solutions with the highest professionalism.