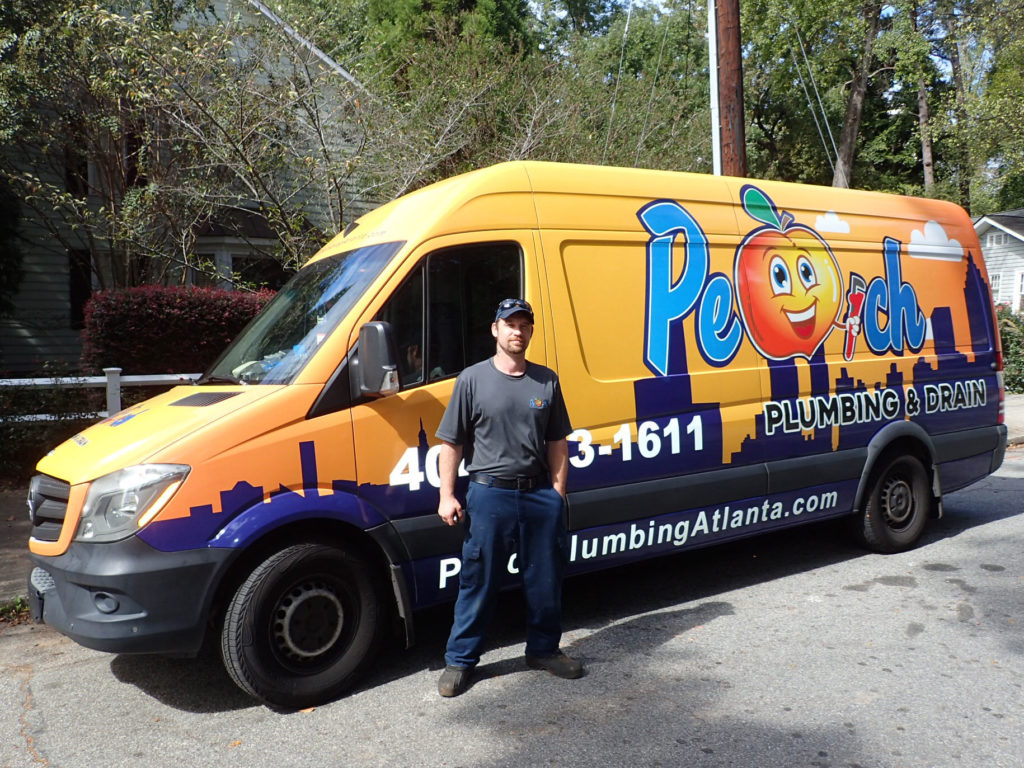 5-Star Residential Plumbing Services
Got a pipe problem that's pouring cold water on your warm Atlanta living experience? Why not let Peach Plumbing & Drain, your friendly local residential plumbing services, come to the rescue?
From the bristling business at the Five Points intersection to the cozy, family-friendly vibe in the Decatur neighborhood, there's a pulsating heartbeat to Atlanta that's unique and infectious. 
And hey, just like you, we at Peach Plumbing & Drain are living, breathing, and savoring every moment of our time in this incredible city.
But here's the deal: the exhilaration of city life shouldn't be dampened by the everyday hassles of home maintenance, especially something as vital and foundational as your plumbing. 
And that's where we come in! We're not just your local residential plumbing service provider, we're your next-door neighbors. 
So when you entrust us with creating a home that's as hassle-free as possible, know that we put in the same care and dedication as we would for our own homes.
Need residential plumbing services? Call 678-322-7236 for reliable and expert solutions.
Peach Plumbing & Drain: Your Local Plumbing Experts
Ever had that neighbor who, apart from being a friendly, familiar face around the block, also happens to be someone you can count on when things go haywire? 
Well, we're kinda like that. 
Only instead of lending you a lawnmower or helping to set up your new grill, we roll up our sleeves and dive right into the labyrinth of your plumbing.
Imagine us as the superheroes of the plumbing world. 
Whether you've got a minor leak that's more annoying than a mosquito buzz, or a major pipe burst that's gushing like Old Faithful, we're always ready to swoop in and save the day. 
Our comprehensive range of residential plumbing services are your shield against plumbing disasters of all shapes and sizes. 
And just like any respectable superhero, we operate with a steadfast promise of professionalism, punctuality, and quality.
We're not about flashy gimmicks or fleeting moments of glory. 
Nope, we're about delivering consistent, high-caliber work that stands the test of time. 
We're not just looking to fix your problem, we're here to earn your trust, one plumbing issue at a time.
Need residential plumbing services? Call 678-322-7236 for reliable and expert solutions.

Photo By Jacob Lund at Shutterstock
Trustworthy and Affordable: Why Choose Peach Plumbing & Drain?
Look, we get it. Life comes with its fair share of expenses, and sometimes, it feels like you're constantly pouring money down the drain (pun totally intended!). 
And the last thing you need is a plumbing company that sees your plight as an opportunity to overcharge you. 
At Peach Plumbing & Drain, we do things differently.
We don't believe in making a quick buck at your expense. 
Far from it. 
We believe in building lasting relationships based on trust, honesty, and mutual respect. 
That's why we guarantee efficient, high-quality residential plumbing service that doesn't break the bank. 
We treat your budget with the same regard and consideration we give to our own because we know every dollar counts.
And let's not forget about your time, the one commodity that's even more valuable than money. 
We understand how precious it is, and we wouldn't dream of wasting it. 
When you choose Peach Plumbing & Drain, you're not just choosing an affordable residential plumbing service, you're choosing peace of mind. 
And isn't that what everyone needs more of in today's frantic, fast-paced world?

Photo By docent at Shutterstock
Comprehensive Residential Plumbing Services for Every Need
In the fast-paced world of today, it's not just our schedules that are jam-packed, our homes are bursting at the seams too – with all sorts of modern appliances, fixtures, and systems that make life just a tad bit easier. 
But when something goes wrong with these fixtures, it can feel like your whole world has been upended. 
And hey, we totally understand. 
This is why at Peach Plumbing & Drain, we offer a comprehensive suite of residential plumbing services.
Whether you're looking for routine maintenance to keep your systems humming along just fine or need immediate intervention to address a plumbing emergency that popped up out of nowhere – we've got you covered. 
Let's break down our robust range of residential plumbing services:
Emergency Plumbing Services
One of the most trying things about plumbing emergencies is their impeccable timing. 
They could strike in the middle of a cozy dinner or rudely interrupt your peaceful sleep at 2 am. 
But just like superheroes who swoop in to save the day, we're always on call. 
With our 24/7 service, we're your shield against the unpredictable and disruptive nature of plumbing emergencies.
Drain Cleaning
A clogged drain can be a real party pooper, especially if you're in the midst of entertaining guests or simply enjoying a relaxing evening at home. 
With our expert drain cleaning services, you can bid farewell to stubborn clogs and welcome free-flowing drains.
Water Heater Services
There's nothing quite like the comfort of a hot shower after a long day. 
And when your water heater decides to take an unscheduled break, it can be quite an inconvenience. 
Fret not! 
Whether you need a brand-new water heater or just some TLC for your existing one, we've got you covered. 
Our team handles both standard and tankless models with ease.
Toilet, Faucet & Sink Installations and Repairs
Think of your kitchen and bathroom fixtures as the backbone of your home. 
They're indispensable, yet often overlooked. 
With our top-notch services, you can ensure they're always in prime condition.
Garbage Disposal Solutions
A jammed or leaking garbage disposal can be quite a nuisance. 
Say goodbye to your kitchen sink woes as our team provides quick and efficient solutions to keep your garbage disposal up and running.
Gas Leak Detection and Repair
Gas leaks can pose a significant threat to your safety. 
To keep your home safe and sound, we provide thorough gas leak detection and repair services.
Hydro-Jetting
Hydro-jetting is like a spa treatment for your pipes. 
This high-powered cleaning solution blasts away the grime and build-up, keeping your pipes in tip-top shape.
Water Softeners and Filtration
Ready to upgrade your water quality? 
Our team can help you install and maintain water softening and filtration systems for a healthier, tastier water supply.
Sewer Line and Water Line Services
Your water and sewer lines are crucial for a functional home. 
Our experts are here to ensure they remain in excellent working condition.
Maintenance Agreements
Interested in avoiding plumbing emergencies altogether? 
Ask about our preventative maintenance agreements. 
Regular check-ups can save you from unexpected issues down the line.
Backflow Prevention
Protect your home's water supply with our backflow prevention services. 
Because clean, safe water is a non-negotiable.
Tree Root Removal
Tree roots can silently invade your pipes, causing extensive damage over time. 
Our tree root removal service can help nip this problem in the bud.
Trenchless Repairs and Video Inspection
In this era of technological advancements, why should your plumbing be left behind? 
Our trenchless repairs and video inspection services ensure less disruption to your yard and your life.
Water Leak Detection
Tired of leak problems? 
Our water leak detection service will root out the issue and fix it in no time, ensuring you can go back to enjoying your home as you should.
Need residential plumbing services? Call 678-322-7236 for reliable and expert solutions.

Photo By Ivelin Radkov at Shutterstock
Swift and Reliable: Our 24/7 Emergency Residential Plumbing Services
Life is unpredictable, and so are plumbing issues. 
They come unannounced, at the most inconvenient of times, disrupting the rhythm of your life. 
Late-night pipe bursts, holiday drainage woes, or early morning water heater breakdowns – plumbing issues can't, and won't, wait. But hey, guess what? Neither do we. 
We're like the vigilant superheroes of the plumbing world, always at the ready, no matter what the clock says.
Our emergency residential plumbing services aren't constrained by the ticking hands of time. Day or night, sunshine or rain, we're always ready and raring to go, a dedicated team of plumbing knights in shining armor. 
We're on standby 24/7 because we understand that in the world of plumbing, time is of the essence. 
And when a problem arises, you need a solution, and you need it fast. 
So consider us your plumbing safety net, always there to catch you when the unpredictable plumbing woes strike. 
With Peach Plumbing & Drain, help is just a call away.
Need residential plumbing services? Call 678-322-7236 for reliable and expert solutions.
Cost-Effective and Transparent: Understanding Our Pricing
We're sure you've heard those horror stories, of people calling for help and then being hit with exorbitant bills riddled with hidden costs, having them question their choices. 
But with Peach Plumbing & Drain, you can put those fears to rest. 
We're not fans of unwelcome surprises, and we bet you aren't either.
Our pricing is as clear as a freshly cleaned drain pipe. 
We firmly believe in transparency and honesty – it's part of what makes us who we are. 
When we say a job is going to cost you X amount, we mean just that. 
No hidden costs, no mysterious additions, just straightforward pricing. 
We'll walk you through the process, explaining what needs to be done and why, and the costs associated with it. 
With us, you'll always know exactly what you're paying for and why. 
Because let's face it, there's a certain comfort in clarity, isn't there?

Photo By 279photo Studio at Shutterstock
First-time Customer and Referral Discounts
Ever had that buzzing feeling of excitement when you're trying something new for the first time? 
Yeah, we totally get that too, especially when we're meeting a new customer. 
That's why at Peach Plumbing & Drain, we go the extra mile to make sure your first experience with us is as peachy as it gets! 
For all the first-time customers out there stepping into our world, we've got a sweet deal – a fabulous discount just to say "Hey there, welcome aboard!"
Think of it as our warm southern hospitality, meeting professional residential plumbing services, wrapped up in a lovely bundle of savings. 
It's our way of tipping our hats and saying, "Thanks, y'all" for placing your trust in us and giving us the chance to wow you with our top-notch, hassle-free residential plumbing services. 
And when you're part of the Peach family, you can bet your bottom dollar we'll treat you right!
But hold your horses, folks! 
Our gratitude doesn't stop at the first hello. 
No siree, it's a two-way street for us. 
You see, if you've had a downright delightful experience with us and decide to share it with a friend, we believe in returning that favor. 
How, you ask? 
Well, for every friend you refer to our residential plumbing services, we'll unlock a sweet bonus for you! Now isn't that a peach of an offer?
This is our way of saying, "Thanks a bunch for shouting us out!" 
Because, at the end of the day, there's nothing quite like a good word from a friend and a deal that keeps on giving. 
It's a win-win situation all around, and who wouldn't love that, right? 
So come on in, let's make your home as snug as a bug, and save some dollars while we're at it!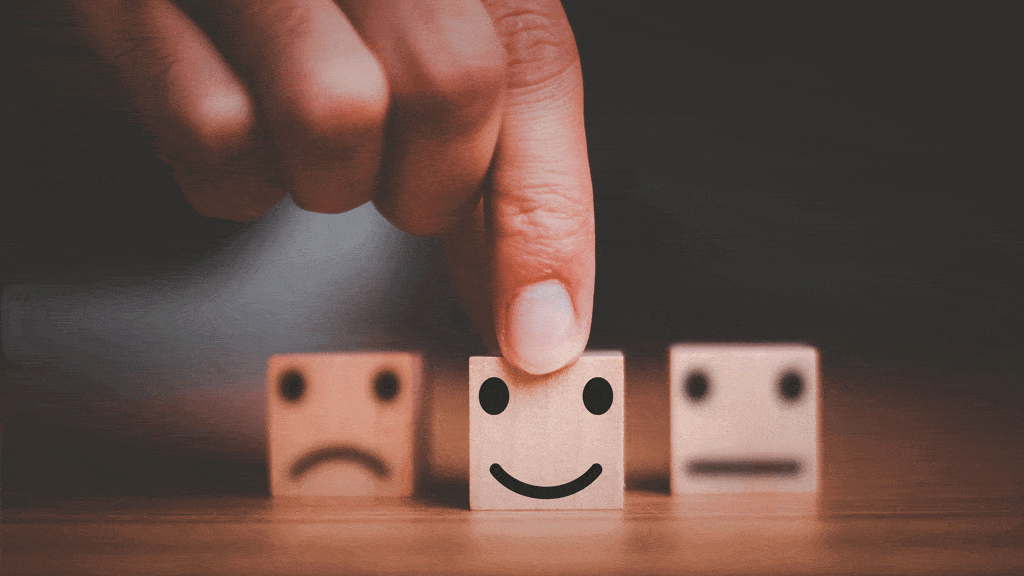 Photo By Suri_Studio at Shutterstock
Reviews and Testimonials: Hear from Our Satisfied Customers
While we could wax lyrical about our residential plumbing services all day long, we reckon the most compelling tales come from those who've experienced our residential plumbing services firsthand. 
Our customers, with their kind words and heartfelt reviews, help paint a vivid picture of what Peach Plumbing & Drain is truly about. 
Let's roll the curtain back and hear what they have to say:
Will Klaynman: ⭐⭐⭐⭐⭐ "Teudy was exceptional – on time, respectful, efficient, kind. He arrived when he said he would and was friendly and personable. We had a baby sleeping near where he had to do work and he was able to complete the job in near silence. Barely…"
Elizabeth Anderson: ⭐⭐⭐⭐⭐ "In the middle of a Saturday dinner/bar rush our restrooms 'hit the fan', Doug and Brian were here within the hour and found and fixed the problem quickly. Sincerely, …More"
Matthew Ludwig: ⭐⭐⭐⭐⭐ "Peach Plumbing and Repair is a life saver and we will definitely be using them for all our plumbing needs in the future. …More"
Betty Thompson: ⭐⭐⭐⭐⭐ "Doug & Brian came out to fix our pipes that were impacted by the freeze in Atlanta and busted. We had to work with a masonry to get to the pipes so it was tricky coordinating schedules but Peach Plumbing made it so easy and were a joy to work with! Service: Outdoor plumbing system repair"
Michael Williams: ⭐⭐⭐⭐⭐ "There's a hundred plumbers out there but none are as thoughtful, thorough, and upfront like Mike from Peach Plumbing. I trust his years and years of experience vs some of the other companies that send out reps first to talk high-level about …More"
So, there you have it. Straight from the horse's mouth, so to speak. 
These are the stories of real-life experiences from our valued customers, the narratives that shape our reputation. 
It's heartening to see our commitment reflected in their kind words. 
At Peach Plumbing & Drain, we strive to make each customer interaction a tale worth telling.
Remember, nothing paints a more genuine picture of residential plumbing service than the words of those who've experienced it.
In a world where people's voices can make or break a reputation, we're humbled and honored by the faith our customers place in us. 
Let these stories guide your choice and trust us with your plumbing needs. 
Here's to making your Peach Plumbing & Drain story just as positive and praiseworthy as the ones shared above!
Need residential plumbing services? Call 678-322-7236 for reliable and expert solutions.
Check out our reviews here

Photo By Antonio Guillem at Shutterstock
Ensuring Your Peace of Mind: The Peach Plumbing & Drain Guarantee
Now, let's chat about commitments. 
We, at Peach Plumbing & Drain, are no strangers to it. 
Our ultimate pledge to you is simple: your satisfaction. 
It's not just a nice tagline for our residential plumbing services, it's the creed we live by.
We stand behind our work, not just with words, but with our full-fledged Peach Plumbing & Drain guarantee. 
We promise to make things right if you're not tickled pink with our residential plumbing service. 
Because let's face it, isn't it a great feeling to know you've got a safety net, especially when it comes to something as essential as your home's plumbing system?
Need residential plumbing services? Call 678-322-7236 for reliable and expert solutions.
CALL NOW: Your Dream of a Problem-Free Home is Just a Call Away
Life is too short to have it disrupted by a plumbing problem, right? 
So why let it ruin your day, or your peace of mind? 
Peach Plumbing & Drain is here to help you navigate the stormy seas of plumbing issues, steering you towards the calm waters of a problem-free home. 
So, what are you waiting for? 
The solution to your plumbing worries is just a phone call away. 
Dial our number now, and let's transform your dream of a hassle-free home into a glorious reality.
Need residential plumbing services? Call 678-322-7236 for reliable and expert solutions.

Photo By 9dream studio at Shutterstock
Frequently Asked Questions
What areas do you serve?
As your local neighborhood plumber, our residential plumbing service map is primarily targeted around the vibrant city of Atlanta, GA. 
But hold your horses! 
We're also spreading our wings to cover neighboring areas. 
So, whether you're residing in the heart of the city or a bit off the beaten track, chances are we've got you covered.
What are your operation hours?
We're available 24/7, ready to swoop in and save the day (or night). 
Plumbing issues can be like unwelcome party guests – they pop up at the most inconvenient times. 
But fear not! 
Whether it's a sunny afternoon or a dark, quiet night, we're always just a call away.
How quickly can you respond to an emergency?
Well, let's put it this way – if we were any faster, we'd be time travelers! Jokes apart, we pride ourselves on our rapid response times. 
Our commitment to you is that, in the event of an emergency, we'll be on our way faster than you can say "leaky pipe".
Do you offer any warranty on your services?
We're not just about fixing your plumbing issues; we're about giving you the peace of mind that comes with long-lasting solutions. 
That's why all our services come with a robust warranty. So, you can rest easy, knowing we've got your back even after the job is done.
What payment methods do you accept?
We're all about making things easier for you, and that includes the payment process. 
Whether you're a fan of good ol' cash, prefer swiping that credit/debit card, or love the convenience of digital payments, we've got you covered. 
So, when it's time to square up, you can choose the method that suits you best.
There you go, all your burning questions answered! 
But remember, if you've got more queries, or if your question is as unique as a snowflake, feel free to drop us a line. 
We're always here to help, and we love a good chat. So, go on, ask away!
Need residential plumbing services? Call 678-322-7236 for reliable and expert solutions.
---