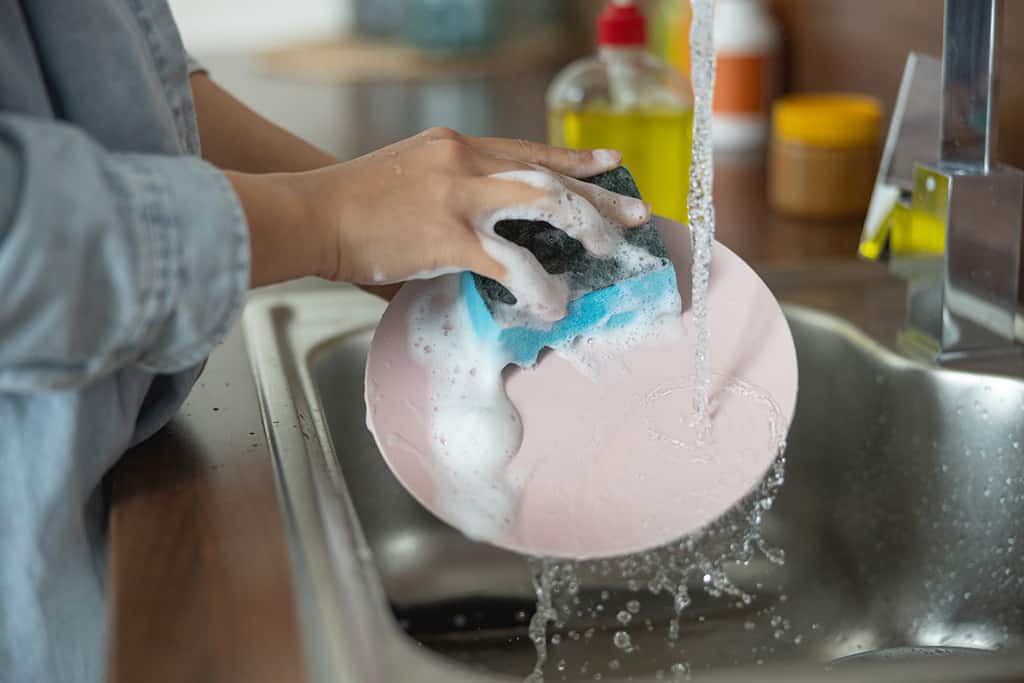 Running Out Of Hot Water Too Soon? Here's What You Need To Know About Water Heater Repair | Atlanta, GA
Photo By yacobchuk at istock
Imagine getting home, ready to pamper yourself after a long day in Atlanta, GA. You begin filling the bathtub with hot water and setting the mood, but halfway through, you realize that the water is lukewarm or downright cold. A few moments later, you remember that a few days before, as you were washing dishes, the water gradually ran cold. When your water heater does not provide you with enough hot water, there's more at stake than your comfort. Your home appliances' efficiency largely depends on a reliable supply of hot water.
In this post, we point out the reason why you are quickly running out of hot water too soon and their solutions.
Sediment build-up
While Georgia is among the states with soft water, it still contains small quantities of dissolved minerals such as calcium, lime, and magnesium. This is why you should have a reputable water heater repair company carry out routine maintenance on your unit.
With time, precipitates of these minerals as the water gets heated will form. This grime is heavier than the water and therefore sinks and settles at the bottom. As most water heaters have the heating element installed at the bottom, this build-up insulates it, thus affecting its heating efficiency. Sometimes, the sediment layer may become so big, thereby significantly reducing your tank's capacity. For example, a 30-gallon water heater tank with a 10-gallon sediment layer will only be able to provide you with 20 gallons of hot water.
Apart from insufficient supply of hot water, other telltale signs of sediment build-up in your water heater include:
A sudden and unexplainable spike in your utility bills

Popping or rumbling sounds from the water heater tank

Cloudy or smelly hot water
Water heater manufacturers recommend you flush your water heater at least once every year. But a lot could go wrong should you decide to do it yourself. A reputable water heater repair company in Atlanta, GA will be familiar with problems associated with sediment build-up. Also, a professional water heater company will have the tools needed to perform the repair without causing additional problems such as spills or even flooding.
The water heater's age
As with any other fixture or piece of equipment, your water heater is susceptible to deterioration with time. According to the Environmental Protection Agency, the average lifespan of a water heater is 8 – 12 years. However, most units are still in use way past their due date. Apart from fluctuating temperatures, your unit might have outlived its use if the repair costs are too high and too often.
Just like any water heater repair job, installing a new unit should only be left to a professional. Apart from doing the job safely and correctly the first time, a professional will be familiar with Atlanta's codes, thus helping you get any permits promptly. Besides, you will benefit from water heater repair warranties.
An undersized water heater
This is particularly the case if your family is growing and your unit cannot keep up. If you've remodeled your space and added new appliances or fixtures, this may have increased your hot water consumption. Also, you may have overlooked the size of the water heater if you have moved houses. Other signs of an undersized water heater include premature water heater failure, heavy condensation, and excessive rust on flow tubes and burners.
Other factors you should consider when selecting the size of your water heater include:
The size of the family or home

The ages of the family members

The number of appliances and/or bathrooms, and

The usage patterns are some of the factors you should consider when sizing
Once you contact your preferred water heater repair company, they should be able to guide you on how to get the correct size depending on your needs and help you upgrade.
Broken equipment
Failure to schedule regular water heater maintenance leads to more than just sediment build-up. For example, a broken dip tube may be the reason you are running out of hot water. This is because its purpose is to push the cold water to the tank's bottom, where the heating element is located. The hot water then rises to the top and is pulled out whenever there is a demand in your home. If the dip tube breaks, the cold water is no longer pushed to the bottom but mixes with the already heated water at the top.
Just like any other component on your unit, the dip tube will eventually break or wear out. The only way this problem can be fixed is by replacing the dip tube or replacing your unit if it is too old. Running your unit on a broken dip tube not only affects its performance but may also lead to extensive damage. Call a water heater repair professional immediately if you suspect that your dip tube may be damaged.
A malfunctioning heating system
If the temperature controls or thermostat on your unit are set correctly, and there's still not enough hot water, its heating system may have malfunctioned. Diagnosing and repairing problems associated with this issue are best left to a licensed water heater repair company or individual.
Inefficient use of your hot water
It is possible that you are using most of your hot water at once. Consequently, you are running out of hot water a lot faster than you should. Try to create a schedule around your hot water needs. For instance, discourage members of your family from running a bath or taking a hot shower when appliances are running.
At Peach Plumbing & Drain, we are the cutting-edge plumbing service providers in Atlanta, GA. Our skilled plumbers are well equipped to quickly diagnose and address all your water heater repair needs. We pride ourselves in our A+ BBB rating and are top-rated by HomeAdvisor. Whether you are looking for a scheduled water heater repair or an emergency repair, we have you covered. Get in touch with us today for more information about our services.