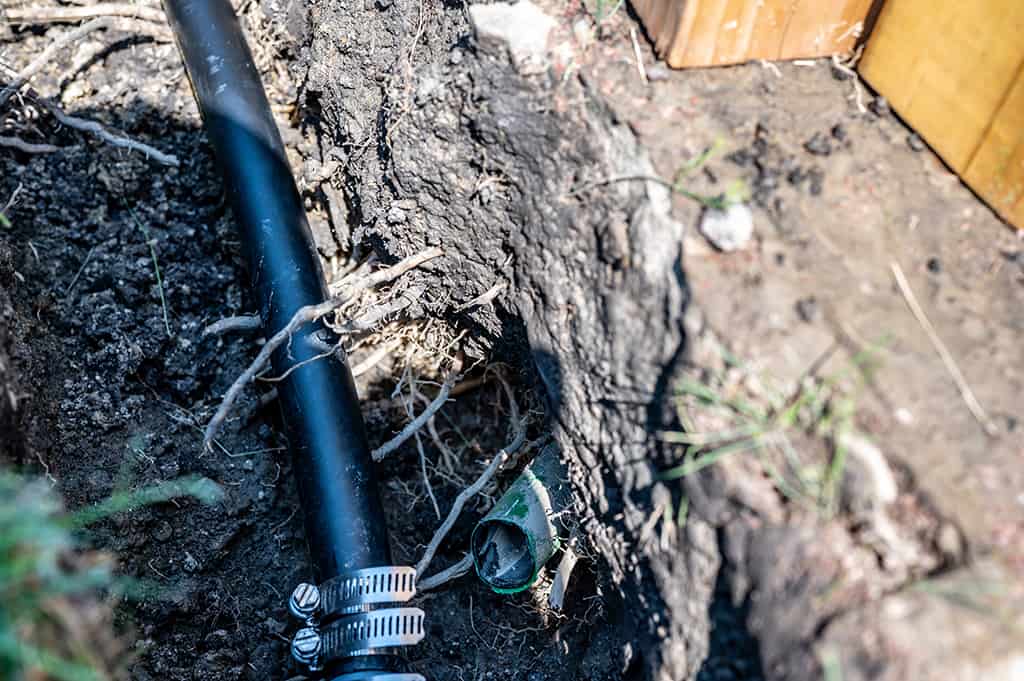 Save Money By Taking Care Of A Needed Water Line Repair | Atlanta, GA
Water line damage, whether behind your walls or below the foundation, or outside your house, could result in considerable wastage of water. Additionally, this can damage your property or even your home's foundation as water leaks out increases. At your home, water line damage from rusting or corrosion could signify that there may be impeding leaks. Fortunately, several signs can help you notice the leakages at their early stages before they become full-blown plumbing disasters.
Professional plumbers have seen firsthand what water damage does to homes and have the experience to perform water line repairs promptly before things turn worse. They also work with homeowners to ensure that they know the telltale signs of water line damage. This way, the homeowners can avoid wood and plaster damage, corrosion of the wiring, and the growth of mildew and molds. These need considerable repairs to ensure that your home returns safely and solid.
Telltale Signs Of Water Line Damage, Outside And Inside
Below are some of the signs that you should always be on the lookout for to determine whether you need to enlist the help of a plumber for water line repair in Atlanta, GA.
High Water Bills

Low water pressure

Interior insect activity

Gurgling toilets and noisy faucets whenever you open them

Mildew and mold patches and smell near the walls or floor

Wet spots on the interior surfaces

Discolored Water flowing from the faucets

Quicksand-like pools or puddles in your lawn or yard

Stripes of lush green vegetation.
Whenever you notice either of the signs above, enlist the assistance of a plumbing expert for further water line inspection. If they notice a leakage, they will use their skills and modern technologies to patch it up.
Responding to The Water Line Leakage Problems
The regular plumbing inspections might help you identify any water line leaks and notice any other underlying issues. With regular plumbing inspections, you can identify problems with your plumbing system, such as corrosion that might result in hidden leaks. The professional water line repair team from a reliable plumbing company will promptly respond to your call and use their equipment to inspect the water line, determine where the leakage is and take the appropriate steps to fix the issue. Water line leaks may result in serious damages. Hence, they need to be addressed with urgency but effectively.
Leakage Detection: As a Necessity or a Preventative Measure
If you have regular or routine plumbing inspections or notice the signs of a possible leak, then you should immediately call a professional plumbing company for a further inspection. The plumbing experts have the appropriate technologies and equipment to inspect your water line for possible leaks, including inspection cameras and leakage detectors.
From the exteriors, the professionals can use ultrasonic leakage detection devices to listen for the signs of leakages. The plumbers will use inspection cameras from the piping interiors to check your piping's condition and pinpoint any possible leakages or water line damage. These are essential preventative tools and critical when there is a leak. These tools ensure that the plumbers cut through the precise location.
Pipe Replacement Evaluations
Leakages caused by corrosion in the pipes and aging piping problems raise one pertinent question, where else will the leakage spring? If you have had several water line repairs in your main line or indoors, it may be the right time to do a broader and more thorough inspection and repair of the waterline. If the damage is extensive, you could replace the water line using trenchless technology.
The plumbers might use several repair methods, including pathing the pipes or relining them. Hence, an entire replacement is not always necessary. However, if the water line pipes at your Atlanta, GA home are growing old, it is recommended that you perform a whole-house repipe. This is a common plumbing procedure whenever a home reaches a specific age where its pipings are beyond repair and have clocked their service life.
Water And Sewer Line Inspections
Video and electronic leak detection systems are great when reviewing the condition or state of the water line and the sewer lines running below your yard. The plumber can check the piping below the foundation, under the slab, or buried behind the walls using these technologies. Although performing these checks isn't a major project, its results could help you save significantly on wasted water. It also ensures that you can take the necessary steps to remedy the problem. Remember, the earlier you locate the leaks, the more the options for an effective water line repair, and the less damage to your home.
Water Pressure Checks
Are you experiencing variable or low water pressure at your home? This is one of the signs that you might need to call a water line repair professional for further inspection. Suppose you have installed a protective pressure regulator at your Atlanta, GA, home to regulate the high water pressure from the water utility provider. In that case, this might mean that it needs servicing. Normally, the servicing should be done after every several years. Routine servicing might solve the water pressure issue.
Problems with the other gadgets in your in-flowing water supply lines, including the water filters, may also cause concern. The reputable plumbers often take the big picture approach and then review all the possibilities. They only proceed with the water line repair after considering all the other problems.
Under The Slab Plumbing Inspections
It goes without saying that water line repairs are often in places or locations that aren't convenient. Specifically, the place is in the plumbing pipes that run beneath the concrete foundation or below the slab. It is critical to have the right tools when repairing such intricately connected pipes, and professional plumbers have just that.
They use tools like leakage detectors and inspection cameras to pinpoint the leak before they begin any digging. This ensures that jackhammering through concrete or digging below the slab is minimized greatly.
Your Prompt, Professional Plumbing Company
Water line issues aren't just another plumbing problem. They might dent your financial fortunes when paying for the restorations and repairs to your water line. Hence, you should retain a reputable plumbing company for regular inspection and maintenance. Do you need water line repair services at your home? Call our experienced and licensed team of plumbers at Peach Plumbing & Drain.
Photo by Lost_in_the_Midwest at Shutterstock