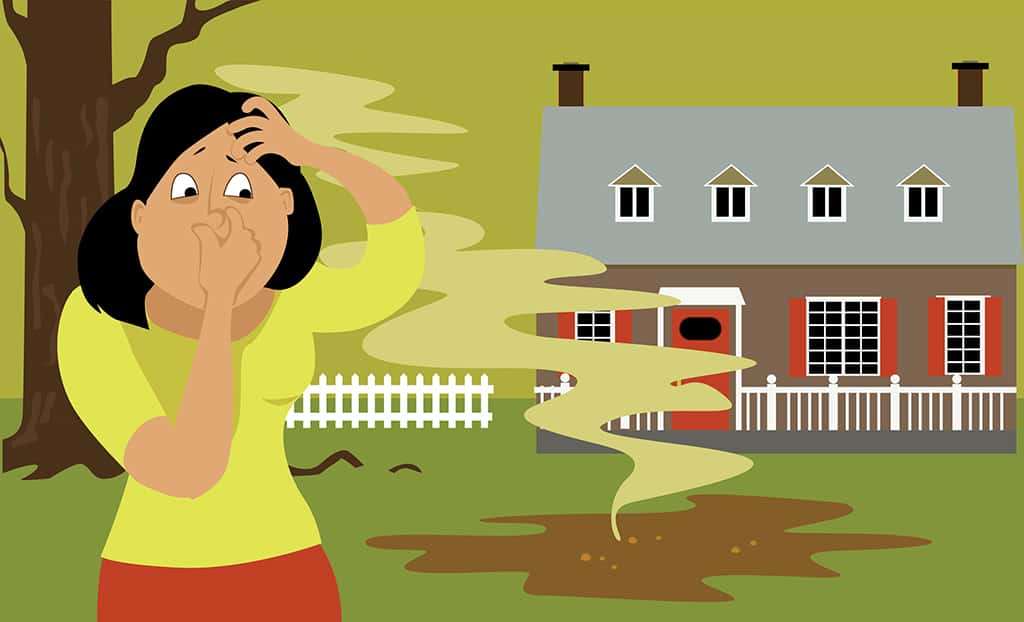 Serious Plumbing Malfunctions And When To Call An Emergency Plumber | Sandy Springs, GA
Photo By Aleutie at istock
The plumbing system can last for a very long time. The length of time plumbing systems tend to last is highly dependent on the amount of care and attention it receives. There are other factors that play into the longevity and functionality of your plumbing system. Preventive maintenance plumbing efforts can increase the lifespan of your plumbing system, as well as maintain its efficiency throughout the years. In the case of an actual plumbing emergency, it is important to act fast and contact an emergency plumber you can trust. If you live in or around the Sandy Springs, GA, area, and are in need of a plumber, contact the staff at Peach Plumbing & Drain for prompt and professional service.
Although preventive maintenance can prevent malfunctions from occurring, it cannot stop them together, and therefore, it is up to you to stay vigilant and be active in the maintenance of your plumbing system. If you see something, contact your local and trusted plumbing service provider for urgent service. If a plumbing malfunction is urgent, quick action is required to prevent further damages and costs from occurring. Peach Plumbing & Drain in Sandy Springs, GA, offers fast and efficient service. If you are experiencing a serious plumbing malfunction and are in need of an emergency plumber, contact the staff at Peach Plumbing & Drain right away.
Serious Plumbing Malfunctions That Require a Call to the Emergency Plumber
There are so many things that can go wrong with the plumbing system. There are many components and features that are needed to work together and provide the plumbing amenities everyone has become accustomed to. A single fault could have a domino effect and affect other aspects of the plumbing system.
Water Heater Issues
The water heater is a major concern when it comes to plumbing faults and issues. These appliances have the potential to cause a lot of damage. This is why periodic inspection and maintenance of the water heater are recommended. The water heater is a major component of the water supply system and receives large influxes of water each day. If the water heater became faulty or damaged, it could spell disaster for your plumbing system and other aspects of the property. If your water heater isn't functioning as it should, contact an emergency plumber for urgent repair and inspections.
The best way to avoid serious water heater malfunction is by periodically having a professional plumber maintain and look at It. Water heater appliances were built to heat and store water, because of this function of these appliances, sediment build-up is common. Sediment build-up occurs when too many minerals are present in the water heater tank. The minerals clump together and create sediment. Sediment becomes hardened and larger over time, which can cause serious issues for the water heater tank. When a water heater is overloaded with too much sediment it can easily leak and break. If this occurs, you will need an emergency plumber for immediate plumbing repair and possible water heater replacement services.
Another serious malfunction that can occur from water heater neglect and malfunction is a tank explosion, which is extremely dangerous and damaging to the property. Ways you can prevent this from occurring is by maintaining your water heater appliance professionally as well as paying close attention to this appliance. If you can hear knocking sounds or any odd sounds coming from your water heating appliance, you should contact your local emergency plumber for immediate, professional plumbing service. The sooner you alleviate the problem, the fewer chances you have of experiencing a major or serious water heating appliance failure. If you live in or around the Sandy Springs GA area, contact the staff at Peach Plumbing & Drain for all of your urgent and proactive plumbing maintenance needs.
Septic Tanks and Sewage
The sewage system is a necessary and important component of all plumbing systems. It is important to understand what type of sewage system you have and what maintenance is required to ensure its efficiency and functionality. Sewage malfunctions can be both minor and major, however, you wouldn't know until a professional plumber has had a chance to inspect your sewage system and make a proper assessment. Sewage plumbing issues may start off as minor and become worse over time. If you have noticed signs of sewage system problems, contact your local emergency plumber for urgent service. The faster you act the more chance you have at avoiding a major sewage issue.
The sewage system is responsible for the removal of waste in a facility or building. This system should either be connected to a septic tank or a city sewage system. Septic tanks are more common in rural areas, while sewage systems are most common in cities and suburbs. Septic tank-connected sewage systems may require more maintenance than sewer-connected buildings. Both septic tanks connected and sewer system-connected properties can experience sewage system failure, and therefore require regular maintenance. If you recognize the signs of sewage failure in your home or place of business, contact a professional and local emergency plumber for service right away.
Common sewage system malfunctions that affect both sewers connect properties and septic tank connected properties are backups, overflows, as well as various other issues. Backups and overflows can be stopped in their tracks by paying attention to the following signs:
Foul Odor inside and Outdoors

Gurgling Sounds

Visible sewage
If you notice any of these signs, contact an emergency plumber right away. These signs indicate a serious plumbing issue. These plumbing issues can be caused by a variety of issues and can take on different forms. These malfunctions are more common in homes with septic tanks, due to the nature of these plumbing components, however, this can happen such as easily in a sewer-connected plumbing system. Things such as trees, and old hardware, can cause serious sewage issues to occur.
Preventive plumbing maintenance service can help you prevent plumbing disasters by catching them before they occur. In the case of a plumbing emergency, you need fast and professional repair. If you live in the Sandy Springs, GA, area, contact the staff at Peach Plumbing & Drain for an emergency plumber and regular maintenance services.