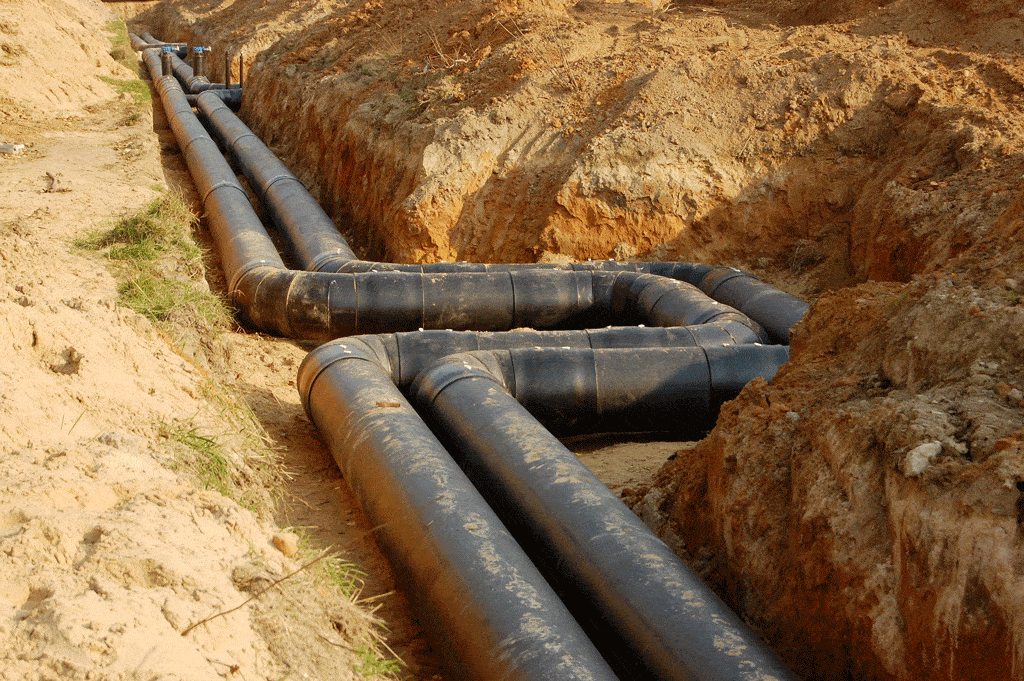 Ever felt like your sewer lines have a personal vendetta against your peace of mind?
Frustrated with those oh-so-annoying, never-ending plumbing woes? 
Boy, do we walk a mile in your shoes! 
I mean, come on, plumbing glitches? 
Not just a teensy hiccup on your calm evening, right? 
They're like those unwelcome party crashers, bursting in uninvited, turning your peaceful haven into some sort of watery chaos.
Trust us for all your sewer line needs. Call 678-322-7236 for top-notch assistance.
The Unseen Hazards
Do you know those stubborn blockages making your morning showers more of a paddle in a pond? 
Or when the kitchen sink decides to hold onto yesterday's spaghetti? 
It ain't just about slow drainage, pal. 
There's a whole murky world down there. 
Imagine your sewer lines as the arteries of your home. 
Now, think about them getting coated with all that yucky waste, turning them into a carnival for nasties. 
Yikes! Not the most comforting image, huh? 
But it's the dark truth. 
Those backed-up sewer lines, they're not just ruining your "me-time" bath; they're putting you and your beloved home right in the line of fire.
Trust us for all your sewer line needs. Call 678-322-7236 for top-notch assistance.
Peach Plumbing & Drain Difference
Enter stage right: Peach Plumbing & Drain. 
Think of us as your plumbing superheroes, minus the capes, always on-call, ready to swoop in and save the day. 
Heck, Batman has Gotham, and we? 
We have those treacherous sewer lines of Atlanta. 
From your regular, "Oh no, not again!" drain blockages to the more complex, "What in the world is happening?" sewer lines conundrums – rest assured, we've rolled up our sleeves, prepped to wrestle them down. 
Need a buddy to back you up against these pesky plumbing pests? 
Ding, ding! 
Round one starts now, and Peach Plumbing & Drain is in your corner. 
Trust us for all your sewer line needs. Call 678-322-7236 for top-notch assistance.
Why Repeat Issues?
Ever had that nagging feeling?
 Like your kitchen sink's been trying to tell you something with its constant hiccups? It's not just playing hard to get. 
Here's the deal: Time's a sneaky fellow. 
While it gifts us with memories, it's also stealthily nibbling away at stuff, including those once mighty iron pipes hidden beneath your floors. 
Think about it. 
If time can wear down mountains (and let's not even talk about what it does to our hairlines), what's stopping it from turning those once-stalwart sewer lines into rusty, crumbly old relics? 
And hey, why play Russian roulette with your home's very foundation? 
Worn-out pipes are just ticking time bombs, waiting to unleash watery chaos.
Trust us for all your sewer line needs. Call 678-322-7236 for top-notch assistance.

Photo By Leo_nik at Shutterstock
Innovative Diagnostic Tools
The underground world of pipes and sewer lines is a total mystery. 
But what if I told you we've got some magic up our sleeves? 
Say goodbye to that old, "Hmm, wonder what's going on down there?" feeling. 
With our cutting-edge, James Bond-level sewer cameras, it's like having X-ray vision! 
These bad boys let us take a sneak peek into your home's underground universe, unveiling the mischiefs—whether they're sneaky tree roots acting like uninvited guests or just the tale-tell signs of age-old pipe wear. 
No more wild guesses, just crystal-clear detective work!
Trust us for all your sewer line needs. Call 678-322-7236 for top-notch assistance.
A Permanent Solution
Who loves revisiting the same old problem again and again? (
Yeah, thought so. Look, we're all about definitive answers to life's pesky plumbing puzzles. 
Why waste time with teeny-tiny patches when you can go straight for the jugular and obliterate the root of the issue? 
When you roll with Peach Plumbing & Drain, you aren't just forking over cash for a quick fix. Nope! 
You're investing in something way more valuable: tranquility. 
Imagine sipping your morning coffee, with zero worries about sudden sewer line showdowns. 
Now that's what we call investing in some real peace of mind.
Trust us for all your sewer line needs. Call 678-322-7236 for top-notch assistance.
Raise Your Home's Value
Ever think of those unseen, underground sewer lines as potential gold mines? 
Well, not literally (because, ew), but metaphorically speaking. An efficient plumbing system is like your home's unsung hero. 
And trust me, it's not just about preventing a mid-shower flood. 
Revamping those old sewer lines is like giving your house an underground facelift. Picture this: prospective buyers doing their home tours. 
Sure, they'll gush over the marble countertops and walk-in closets. 
But a seamless, problem-free plumbing system? 
Now, that's a silent charmer! 
And, spoiler alert, it can skyrocket your property's value. 
It's like adding a new room to your house, only it's hidden and ensures you never have a bad day because of an unexpected sewer surprise.
Trust us for all your sewer line needs. Call 678-322-7236 for top-notch assistance.
Financing Your Peace of Mind
Alright, let's chat dollars and cents. 
Quality, top-notch services might sound like they come with a daunting price tag. 
But what if they didn't? 
Believe it or not, safeguarding your home's plumbing health doesn't have to pinch your pockets. 
With Peach Plumbing & Drain's super flexible financing options, you can rest easy knowing that stellar services are always within arm's reach. 
So, how about giving your wallet a break while ensuring those sewer lines are in their prime? 
Sounds like a win-win to me!
Trust us for all your sewer line needs. Call 678-322-7236 for top-notch assistance.
First-time User Special
🎉 Hot Offer Alert! 
To all our fab first-timers out there, we got a treat for you! 
Consider it a warm, hearty welcome to the Peach Plumbing & Drain family. 
Dive into our services and snag a cool $50 off any repair. 
Yep, you read that right! 
Think of it as our little "thank-you" token, a virtual bear hug for trusting us with your sacred space. 
Because, at the end of the day, your trust means the world to us, and, well, we're all about spreading the plumbing love!
Trust us for all your sewer line needs. Call 678-322-7236 for top-notch assistance.
Referral and Maintenance Discounts
You know that warm, fuzzy feeling you get when you stumble upon a killer deal? 
Oh yeah, it's kinda like finding an extra fry at the bottom of the bag – a delightful surprise. 
Well, hold onto your wrenches, because if you've been riding the Peach Plumbing & Drain wave for a bit, there's something sweeter coming your way!
Ah, our dear seasoned members of the Peach Plumbing & Drain fam! 
Ever thought of turning those plumbing tales of triumph into some juicy savings? 
For every buddy, neighbor, or that chatterbox from the dog park you refer, there's an enticing discount just waiting to drop into your lap. 
But hold up! What's that? 
Got a hankering for regular check-ups on those sewer lines? 
You know, the unsung heroes buried beneath our homes that work overtime so we can flush and forget? 
Well, our regular maintenance program's got your back. 
And guess what? It comes with a nifty little price slash too! 
Because let's face it, sewer lines, like friendships, thrive on regular check-ins.
Remember how your granny always said, "Take care of the pennies, and the pounds will take care of themselves?" 
Well, she might've been hinting at more than just your piggy bank. 
Good things (and great savings) really do come to those who maintain their sewer lines. 
So why not keep your plumbing in peachy shape and watch those savings roll in? 
After all, a well-maintained pipe is a happy pipe! 
Trust us for all your sewer line needs. Call 678-322-7236 for top-notch assistance.
Customer Testimonials
There's something utterly magical about hearing from real-life folks who've partnered with us. 
It's more than just words; it's a testament to our commitment. 
Dive into these slices of genuine experiences, and understand why we're the go-to plumbing choice for so many. 
Will Klaynman: ⭐⭐⭐⭐⭐ "Teudy was exceptional – on time, respectful, efficient, kind. He arrived when he said he would and was friendly and personable. We had a baby sleeping near where he had to do work and he was able to complete the job in near silence. Barely…"
Matthew Ludwig: ⭐⭐⭐⭐⭐ "Peach Plumbing and Repair is a life saver and we will definitely be using them for all our plumbing needs in the future."
Elizabeth Anderson: ⭐⭐⭐⭐⭐ "In the middle of a Saturday dinner/bar rush our restrooms 'hit the fan', Doug and Brian were here within the hour and found and fixed the problem quickly. Sincerely,…"
Scott Callaway: ⭐⭐⭐⭐⭐ "Very tricky tub-drain install as the original install was done from the lower floor which is now inaccessible. As a builder, I was impressed. The men assessed a difficult situation, devised a solution and offered a…"
Michael Williams: ⭐⭐⭐⭐⭐ "There's a hundred plumbers out there but none are as thoughtful, thorough, and upfront like Mike from Peach Plumbing. I trust his years and years of experience vs some of the other companies that send out reps first to talk high-level about…"
In the end, our dedication shines through our work, but it's the voices of our satisfied customers that truly light up our day. 
From the quiet precision required around a sleeping baby to the urgency of a restroom fiasco in the middle of a dinner rush, we're here, committed, and ever-ready. 
Cheers to the Peach Plumbing & Drain family, and here's to many more stories of plumbing perfection!
Check out our reviews here
Suspect a leak? Visit our page for expert leak detection services.
Your Next Steps
Ever embarked on a journey with no idea where you're headed? 
Sounds thrilling, but when it comes to the intricate world of sewer lines, I bet you'd prefer a road map. 
Here's the deal: much like that annual health check-up or car service, your home's plumbing demands its share of TLC. 
Regular maintenance isn't just a fancy term. It's your secret weapon in the quest to sidestep those pesky plumbing pitfalls. 
Think about it. 
Would you rather sail smoothly or battle the stormy seas of plumbing chaos? 
Well, why wait for a mini-crisis to hit your comfort zone, when you can guard your sanctuary against those unforeseen plumbing emergencies? 
See, being proactive isn't just smart; it's pure genius!
Is your water heater acting up? Visit our page for expert water heater repair services.

Photo By BigBlueStudio at Shutterstock
CALL NOW
Wondering what's behind that "CALL NOW" button? 
It's not just another sales pitch. 
Nope, it's your express ticket to plumbing peace. 
It's like hitting the "easy" button for all things sewer lines. 
Got a hiccup in the pipes? 
Or maybe just feeling a tad paranoid about what might lurk down there? 
It's okay; we've all been there. Just one tap, and voilà! 
Our wizards – I mean, technicians – from Peach Plumbing & Drain will swing into action.
Trust us for all your sewer line needs. Call 678-322-7236 for top-notch assistance.
Peach Plumbing & Drain: Not Just Service, It's a Security Blanket
Ever wish your home came with its own guardian angel? 
Well, consider us the next best thing. 
We're not just in the business of fixing things; we're in the realm of giving you that cozy, everything-is-under-control feeling. 
Let Peach Plumbing & Drain be the secure blanket wrapping your home's vital lifelines. 
Because when it comes to sewer lines, a little love goes a long, long way.
Dealing with a clogged drain? Visit our page for reliable clogged drain repair.
FAQs
How often should I get my sewer lines checked? 
Routine checks every year can help detect issues early. However, if you notice frequent clogs, it's best to get them inspected immediately.
What's the lifespan of my sewer lines? 
Typically, sewer lines last 50-80 years, depending on the material. Regular maintenance can prolong their life.
Do you provide services outside of Atlanta, GA? 
Currently, we serve the Atlanta, GA area, prioritizing local homeowners.
What are the financing options available? 
We offer a variety of flexible financing plans tailored to suit every budget. Contact us to learn more.
Are the diagnostic tools, like the sewer camera, safe for my pipes? 
Absolutely! Our state-of-the-art tools are designed to be non-intrusive and safe, ensuring no damage to your pipes.
Trust us for all your sewer line needs. Call 678-322-7236 for top-notch assistance.
Photo By Igorsky at Shutterstock
---
Our Current Promotions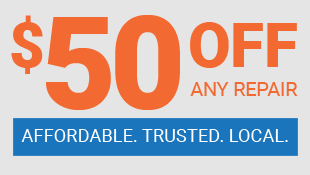 ---
To schedule an appointment, or for more information fill out the form below.