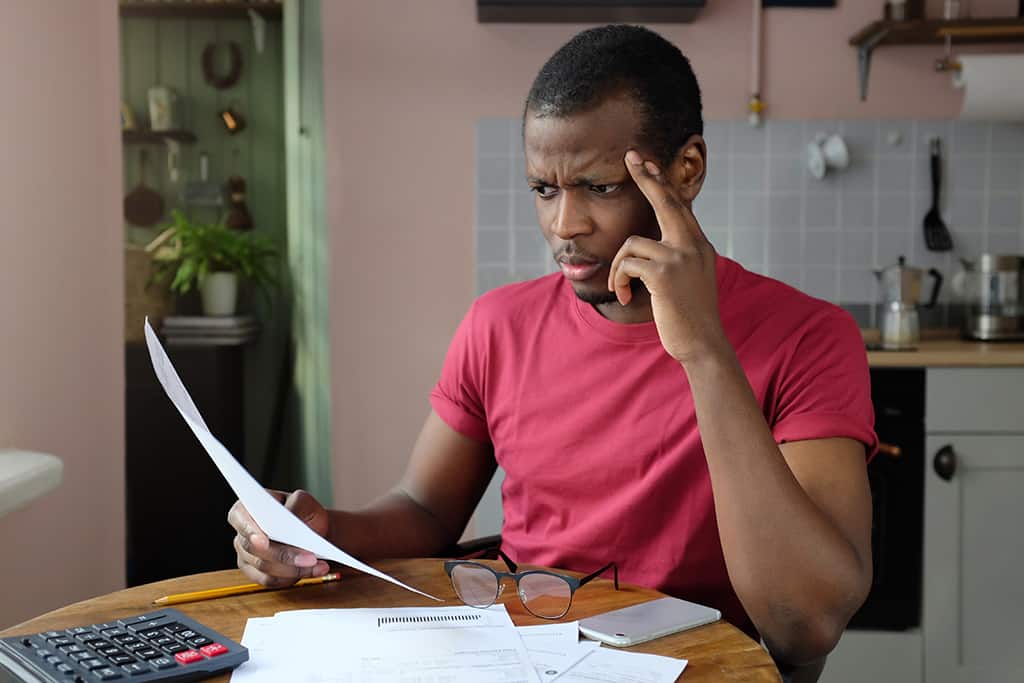 Silent Signs Your Home Has A Prime Plumbing Problem And May Need An Emergency Plumber | Sandy Springs, GA
Photo By Damir Khabirov at Shutterstock
Homeowners can get warning signals of a plumbing issue through abnormal noises such as faucet drips and the swirling sound of running toilets. If there's a plumbing emergency that does not make unusual noises, you may incur high repair and replacement costs if you identify the default late. That's why it's critical to learn some skills on identifying plumbing defects that occur silently in your home. Read on to find out more about some of the noiseless indicators that should prompt you to seek the help of an emergency plumber.
Spiking water bills
Some homeowners often prioritize the amount they spent on utility bills for commodities such as electricity and water. While auditing your monthly water bill payments and you notice a sudden spike in the recent months, then there might be an issue building up within your plumbing system, most probably a leakage, old plumbing fixtures, or a running toilet. The average leakage incidents in a household can account for almost 10,000 gallons of water wasted annually.
Leakages can arise from defective faucets and worn-out toilet flappers. A running toilet is the biggest water drain from your storage tank, so you ought to get an emergency plumber to fix the issue immediately. Defective, old, or broken toilet valves that essentially release the same amount of water as a garden hose at full blast could be the culprit. Once you notice you've been paying unreasonable water bills, it's time you talk to a plumber to detect the exact problem in your system and conduct the necessary repairs or replacements.
Slow drains
It's an irritating thing to find out your newly replaced sink or toilet fixture starts displaying problems such as draining water slowly. You might blame the emergency plumber you contracted to make the installations for delivering poor service or condemn the manufacturer for producing substandard items. Although these criticisms may be correct, the first thing that should come to your mind when you notice sluggish draining in bathrooms, toilets, and sinks is that your drains may be clogged with materials such as kitchen sink waste and hair.
You wouldn't want to deal with stinky drain lines on your own and cause a big mess, such as health complications or triggering advanced drainage problems. That will only make you incur extra expenses for medical care costs or repairs. Look for a skilled plumber to mend the destruction and return the drain lines to their original functionality.
Low water pressure in multiple areas
Some homeowners have come across water pressure issues while using their plumbing fixtures. If the problem appears in one location, such as a kitchen faucet, then the fault could be with the aerators. You can look for an emergency plumber to assess the appliances for defects, including clogging and make quick repairs or replacements. If the same problem occurs on various plumbing fixtures, for instance, bathtub and bathroom sink faucets, showers, and the outdoor hose pipe, it can allude to a more advanced complication within the plumbing system.
Your water supply company may be having defects with their water supply levels, or something may be wrong with your supply line. To identify and fix the exact problem, you might have to seek the services of an experienced and certified emergency plumber. While choosing a technician, settle on a local one who services the Sandy Springs, GA, area, to ensure you get quality services at a reasonable price.
Sewer odor
Some homeowners in the area wait until they see their toilets overflow to realize that their sewer systems need a check-up. Sewer overflows are one of the most dangerous things to happen in any home. Apart from hindering the air quality, you may have to deal with a health hazard, especially if you notice the problem much later. Picture having little children playing around the house and oblivious to the danger they are in! Or your beautiful flooring and carpet sustaining sewer damages, making you incur replacement or restoration costs.
Once you notice that the sewer smell in your premises occurs often, talk to an emergency plumber. They can discover problems such as clogs in the drains, cracked sewer vents, and defective and dry drain traps and deliver the necessary repair services.
Bubbling ceiling and wall paints
It feels heartbreaking to see the furnished and decorated walls and ceilings you spent much energy and resources on to increase your home's indoor aesthetics sustaining damages in just after a short time. You might inculcate the interior designer you contracted for delivering substandard work. Before starting the blame game, touch your walls or ceilings, and if you feel any moisture, you may be dealing with a plumbing defect.
The issue could be leakage from pipes installed inside walls and attics. Your leaking roof could also be the problem. Therefore, get a plumber to check the plumbing system and repair the problematic parts, and do not forget to look for a roof specialist to identify and fix any roofing problems.
Discolored pipes
While taking a stroll to your basement or poking your kitchen sink's drain pipes under the sink, evaluate your pipes keenly to ascertain if there are any discoloration signs, especially around unions. If it's positive your pipes are discolored, then there's a high chance that moisture is present. That may be as a result of a slow leak in the supply line or trickles from a drain line or sink.
Both problems should warrant immediate address, with the help of an emergency plumber. However, pay close attention to the defects surrounding supply lines since they are under high pressure, and issues such as slow leaks can quickly transition into catastrophic problems such as pipe bursts.
Trust your expert emergency plumbers 
Peach Plumbing & Drain serves homeowners looking for an emergency plumber in Sandy Springs, GA. Our plumbing technicians are available on call 24/7 to address a plethora of plumbing problems, handling issues such as clogged drains, toilet repairs, leakages, and sewer line defects. All you need to do is ring us up, and we will send a seasoned plumber to your premises within no time.