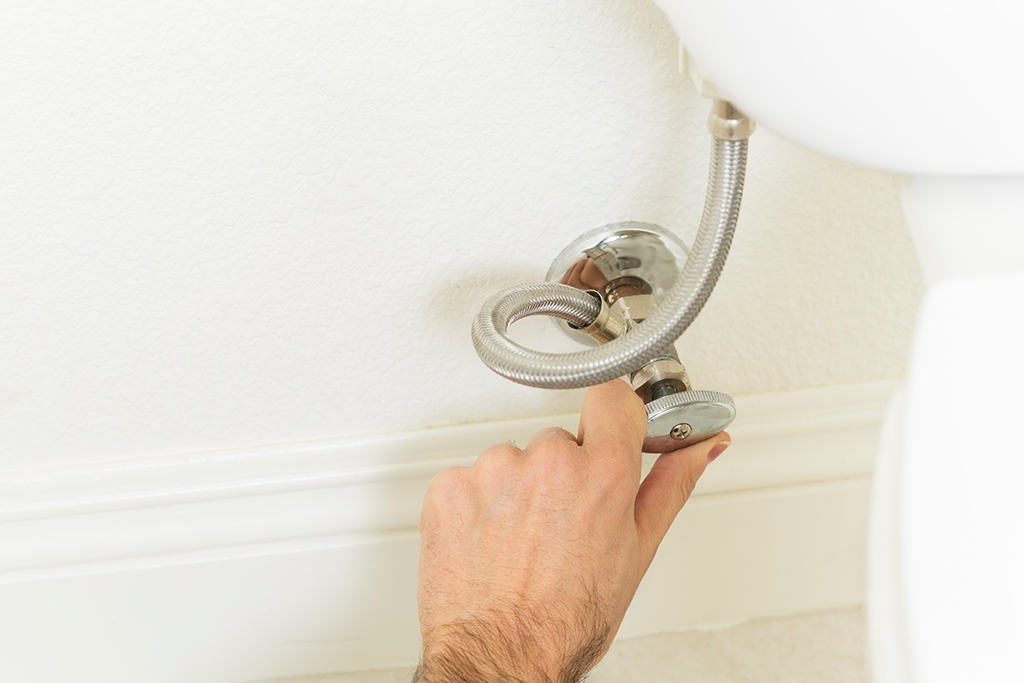 Steps You Can Take To Avoid A Costly Plumbing Repair | Atlanta, GA
The last thing a homeowner wants is to pay for a costly plumbing repair. Imagine how much it would cost when your plumbing pipes suddenly burst or the water heater suddenly breaks. This can cost you a fortune especially when it also damages your other appliances. Fortunately, there are steps you can take to ensure your plumbing system stays efficient. Read this article for helpful tips to avoid a costly plumbing emergency. If you have questions or if you need a plumber in Atlanta, GA, feel free to get in touch with us anytime, we're more than happy to provide assistance at your earliest convenience.
Always Hire a Licensed Plumber for All Plumbing-Related Concerns
The first step is to ensure you only work with a licensed plumber for all repairs, installations, maintenance and upgrades. For example, if you're planning to install a new washing machine or a sump pump, call one of our plumbers for assistance. Avoid a DIY installation to keep your warranty and to avoid problems associated with incorrect installation. Never hire an unqualified person for the job either because they're not fully equipped to properly carry out the job. Our plumbers, on the other hand, prioritize safety most of all. We have the right tools including safety equipment to ensure your family's and your home's safety.
Some homeowners would also attempt to do their own repairs, such as repairing a broken faucet or taking care of a clog. This is okay so long as you're careful and you're confident with your plumbing skills. Minor plumbing repairs are okay as long as you only use high-quality plumbing tools to avoid damaging your entire plumbing system. Use a plunger or a drain snake to get rid of a clog. Never use chemical-based drain cleaners as they can severely damage your pipes.
For other concerns including upgrades to your plumbing system or when you're planning a bathroom or kitchen renovation, always hire a licensed plumber to avoid a costly plumbing repair. An unqualified person may make a mistake and you will have no choice but to contact another plumber to correct the problem. You can avoid this if you hire us instead.
Get Routine Plumbing Inspections
Regular plumbing maintenance doesn't just ensure your plumbing stays efficient and is in excellent shape. Routine inspections avoid costly repairs for your home in Atlanta, GA. However, as we've pointed out earlier, always hire a licensed plumber for maintenance as they're the only people properly equipped with the right experience and tools to properly carry out the task. It's the only way to avoid a costly plumbing repair.
Install Leak Detection Devices
Although not required, we highly recommend homeowners consider installing these devices in their homes. As much as possible, install these devices near your washing machine, water heater, dishwasher and other plumbing appliances. You get to avoid paying for a costly plumbing repair if leak detection devices can alert you of a possible leak. Connect these devices to your mobile phone so you get an alert of any abnormalities in your plumbing system. It's also better to have a plumber's contact information handy in case you need emergency services. Repairs can cost you an arm and a leg but you can avoid this when you take proper precautions. Talk to us if you need more information about the type of leak detection devices you can install for your home. We have experienced plumbers who can help you make an informed decision.
Know Where the Shut-Off Valves
If you don't have a leak detection device that can automatically shut off your water, we suggest installing several shut-off valves and putting them near your washing machine, water heater and dishwasher. Never put the shut-off valve in the basement as it can be difficult to turn them off. And if your basement starts flooding, it will be impossible to turn it off. You can avoid costly plumbing repair and other expenses by installing several shut-off valves. Do make sure to test them if they really do work. If there are problems, contact a plumber immediately so he can inspect your device.
Switch to a Tankless Water Heater
If your old water heater is more than seven years old and is no longer that efficient, consider switching to a tankless water heater. With the tankless version, you don't need to store a bigger tank in the basement, which significantly lowers your risk of flooding. You get to save space at the same time. Most importantly, you get to save money in the long run because tankless water heaters don't have standby heat loss. You only use energy when you turn on the faucet or shower. The only downside is that a tankless water heater can be more expensive. However, they last twice as long as the conventional water heater. This means you won't be buying another water heater every 10 years. Hire a professional for installation; incorrect installation can also lead to a costly plumbing repair.
Install a Sump Pump
Do you live in an area that gets a lot of storms? You can avoid a costly plumbing repair by installing a sump pump. This device also prevents flooding in your basement. Talk to us so we can help you decide which type of sump pump to install.
Contact Peach Plumbing & Drain
Do you need a professional to take care of a plumbing repair for your home in Atlanta, GA? Our plumbing team is licensed and experienced with repairs, installations and maintenance. Call us at your earliest convenience and we'll quickly send a plumber to your location. Let us know if you also need upgrades or are planning to renovate your bathroom. We'll gladly help you plan it more efficiently. Call us today at Peach Plumbing & Drain for an appointment.
Photo By PictureLake at istock