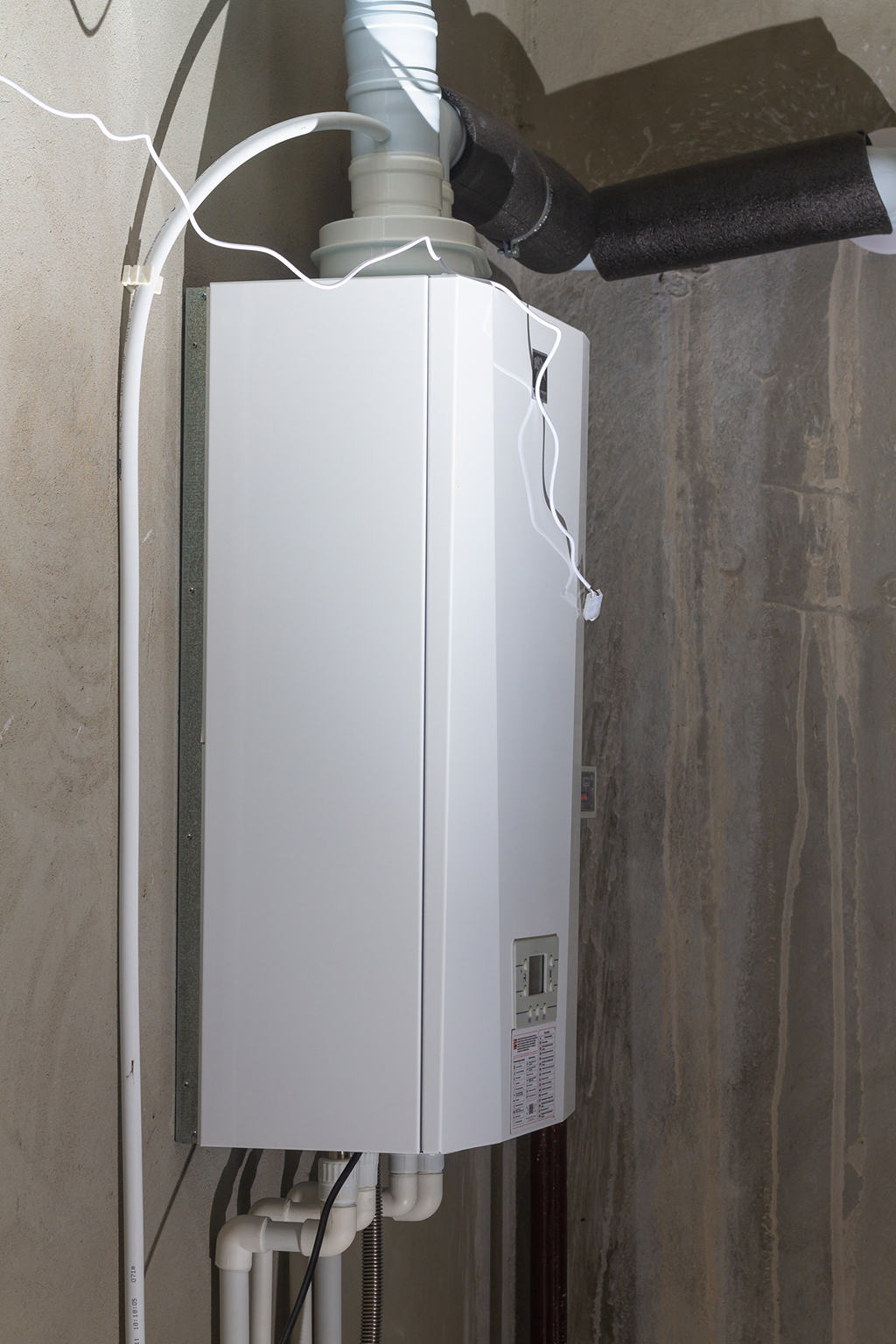 Tankless Water Heaters: Pros And Cons You Should Be Informed About | Atlanta, GA
Photo By Olga Evtushkova at istock
Are tankless water heaters worth the hype? Well, read on to find out the truth. According to the U.S. Energy Saver, a typical home spends an average of $500 per year on water heating, accounting for around 17 percent of household budgets. If you are a resident of Atlanta, GA, the same $500 can get you a low-cost monthly rental facility or groceries for four months.
Typically referred to as on-demand water heaters, tankless water heaters are the modern tankless gadget commonly used in Atlanta, GA. On-demand water heaters use an electric element or gas burner to heat your water as it moves through a conduit and into a unit.
Unlike the old-style water heaters, tankless options do not collect any water internally. They instead heat water directly via a sensor flow that triggers the control panel to start producing hot water.
Modern tankless water heaters that are technologically compatible have made life easier for homeowners. With these appliances, homeowners can modify the temperature, spot breakdowns, use WIFI, track hot-water usage, and brainstorm on troubleshooting solutions through their smartphone. If you need a plumber to install these water heaters in your home, then be informed about these pros and cons as well:
Pros of Tankless Water Heaters
Continuous Supply of Hot Water
These water heaters deliver an uninterrupted supply of hot water. The on-demand water heater heats water rapidly without a storage tank. When a hot water tap is opened, cold water flows through a heat exchanger. After that, a constant supply of hot water gushes out, waiting.
Energy Efficiency
Suppose your plumbing expert installs the usual old storage tanks in your home. In that case, you will notice that they experience standby heat loss since water loses heat when stagnant in the storage tank. In contrast, tankless water heaters only heat water when needed, saving energy and cutting down heating expenses.
Cost Savings
Upon installation by your plumbing professional, these water heaters can save you money because of reduced hot water heating fuel expenses. It saves costs by supplying hot water for multiple usages like showering, dishwashing, and cloth washing.
As a homeowner remember not to overstrain your instantaneous water heater to supply hot water for multiple tasks as it can easily run down.
Durability
Professionally installed water heaters have up to 20 years of the life cycle. Your plumbing expert can replace any worn-out parts to extend your unit's life expectancy. Removing mineral build-up, blockages, and sorting out ignition failures can increase your unit's longevity.
Occupies Less Space and Can Easily Mount on a Wall
These water heaters occupy less space than storage water heaters and can easily be mounted on the well. Ensure that your plumbing expert installs a unit with adequate air space for airflow and proper combustion. Typically, around 12 inches is needed on all sides of a tankless water heater.
Cons of Tankless Water Heaters
Expensive To Install
Tankless water heaters are expensive to install. Your plumbing official can connect it for you at the cost of around $180,000. Purchasing a tankless water heater can cost you over $400,000. Your plumbing technician can charge you high premiums because your unit needs larger gas supplies and routine checkups.
High Utility Bills Because of Power Heating Elements
Power heating elements in these water heaters can occasionally suck your power. To capitalize on the energy and save on costs, ask your plumber to advise you on the energy efficiency of your water heating unit before you purchase it.
Also, switching off your tankless water heater for long periods, especially when on vacation, can pose some risk to your home. This appliance may start leaking, resulting in warping, flooding, mold, and water damage to the home surfaces. It can also spoil your items, such as essential documents and appliances.
Complex Structural Codes
These water heaters can have complex codes that make installation difficult. Engaging a certified plumber to install this new unit properly can be costly. This is not a DIY project that any homeowner can handle.
You need to hire a plumbing specialist with the proper certifications and who'll adhere to applicable building codes and safety laws of Atlanta, GA. Your plumber should also install your tankless water heater based on approved locations for the area.
Poor Performance Due to Power Outages
The tankless water heaters need the power to operate. When running, your unit needs around 30,000W of electricity. In case of a power blackout, the electrical power needs to provide the spark for ignition to work. Your plumber can install reliable backup power to control power fluctuations and current spikes.
Delays in Discharging Hot Water
Delays in discharging water or erratic water temperatures when several outlets are in use are dependent on the space between the water heater and the outlet. Coldwater can be discharged if there is a long distance between the water heater and outlet.
Your plumbing technician can remodel the recirculation system and ensure that unused hot water doesn't sit in conduits for delays in discharging hot water.
What Next?
There are many things to consider when shopping for a tankless water heater. To make a sound decision when purchasing these appliances, you have to research things such as warranties, budget, energy efficiency, and your household water needs. If still unsure on whether to select a tankless water heater, you can contact the experts at Peach Plumbing & Drain.
Peach Plumbing & Drain: Your Plumbing Expert 
Peach Plumbing & Drain is a locally owned family business that serves Atlanta Community. Our plumbers are available for emergency plumbing services for commercial, residential, and industrial properties.
We help with clogged drain repairs, leak detection, plumbing repairs, water heater maintenance, toilet repairs, water servicing, and sewer line maintenance. Our plumbing team can mount, rectify and maintain faucets, valves, fittings, and drainage systems in domestic and business structures. Call us for all your tankless water heaters service needs.