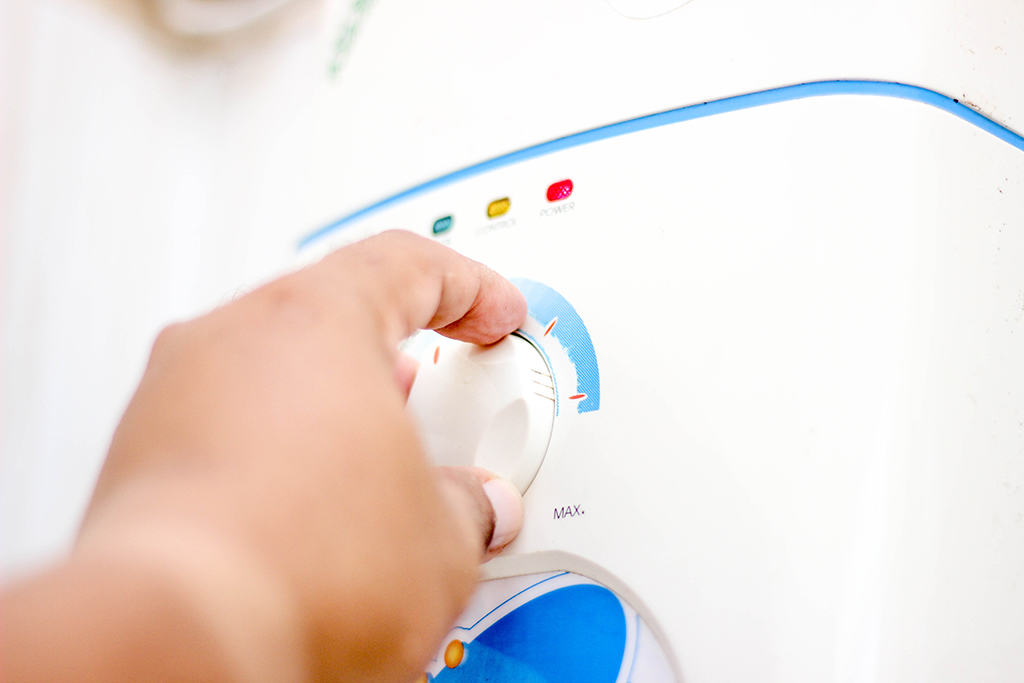 The Best Way To Avoid Common Issues With Tankless Water Heaters Is Simply Routine Maintenance | Atlanta, GA
If your water heater is exhibiting any worrying symptoms, it's time for you to evaluate whether your hot water heater is worth replacing or repairing. The life expectancy of tankless water heaters is usually between 10-15 years. However, this depends on the location, maintenance schedule, water quality, and quality of the initial installation.
Whether you choose to repair or replace your water heater depends on the cost and amount of work involved. Some common issues with water heaters are fixable through a quick plumber visit. Others require more in-depth work and it may not be cost-effective to keep your existing unit. Here we'll discuss some of the most common issues with tankless water heaters to aid you in your decision to repair or replace your existing unit.
Common Issue #1: No Hot Water
A broken or malfunctioning heating element is a common problem that requires a call from a plumber. The problem could also be caused by an incorrect thermostat setting that can easily be fixed by recalibrating the thermostat. For instructions on setting your thermostat, refer to the manufacturer's guide or contact a plumber in Atlanta, GA, familiar with your make/model.
If you have a gas-powered water heater, problems with the pilot light could lead to cold water. Only a qualified plumber can inspect and repair this common issue with gas-powered tankless water heaters. Water heater pilot light issues are common in older models. Newer models typically use electronic ignition. It's worth looking into water heater replacement if your water heater is quite old and still utilizes gas ignition. Homeowners uncomfortable maintaining gas igniters and who neglect maintenance schedules can cause premature water heater failure.
Common Issue #2: Rust-Colored Water
Typically, rust-colored water is an indication that it's time to replace your water heater as corrosion has got the better of it. To confirm, call a plumber to inspect and diagnose the severity of the issue. A professional plumber can also provide reliable installation services for your replacement unit. Excessive corrosion inside the water heater causes rust-colored water. Even tankless water heaters can expel rust-colored water, if there is a buildup of rust or unwanted minerals in the pipes leading into your home.
Common Issue #3: Leaking Water
Water leaks could be caused by a loose or defective plumbing connection. If the component is visible and easily accessible, it is possible to repair it yourself. However, a plumber is recommended. Another possible source of water leaking is a broken heating element gasket. This repair definitely requires a certified plumber.
Tankless water heaters can still leak and rupture. If a rupture occurs, you will need a replacement water heater installed. Your plumber will drain your old water heater, remove it, and install a new one. At this point, you may wish to consider upgrading your water heater to a smarter model.
Common Issue #4: Not Enough Hot Water
Faulty heating elements could be the cause. If this happens, contact your local plumber to repair or replace the heating element. Heating element repairs can be one of the more expensive repairs, so if your unit is old, a replacement may be more cost-effective.
Your existing water heater may not be able to handle your current home's needs. The number of residents in your Atlanta, GA, home may have doubled since you first bought the last water heater a decade ago. A qualified plumber can calculate the right size water heater for your hot water requirements, based on your household size and typical water usage habits.
Alternatively, an installation problem could be the cause if you've only just had new tankless water heaters installed. Either way, call a technician that you trust to inspect your water heating system.
Does Your Water Heater NEED Replacement?
The 50% rule is a simple cost-benefit analysis that will help you decide if your water heater should be repaired or replaced. If a repair costs half of what it would cost for replacement, you should replace it. You should also consider the frequency of repairs and the age of your water heater. If you're scheduling repairs every few months for a 9-year-old water heater, these accumulated expenses can cost you more than the initial outlay for new tankless water heaters.
Water minerals can react with steel over time and irreparably corrode water heaters. Water heaters that leak are generally considered impractical (and near impossible) to repair consistently. Water heaters of today are more efficient than older models. New glass liners also make tanks less susceptible to corrosion if you choose to stick with conventional water heaters. Upgrades give you the opportunity to get a larger tank. Modern energy efficient models are a huge plus, as they can help reduce your overall expenses.
You may qualify for a federal tax credit if you choose to install new tankless water heaters, heat pumps, or solar water heaters. These products require a greater investment in purchase and installation, but they come with their own set of advantages.
A professional company should flush your water heater once a year to prolong its life and prevent some of the most common water heater repairs listed above. This will remove any sediment that has accumulated and improve its efficiency. Regular testing of the pressure relief valve involves raising the handle of the valve and letting it retract. The overflow drain pipe should then burst with water. A new valve is required if it does not.
Whether you choose to install or repair your water heater when it's exhibiting any worrying symptoms is up to you. In either case, it's recommended that you maintain your water heater as best you can. This will prolong the life of the unit and save you time, money, and hassle down the road.
If you're seeing unexpected issues with the tankless water heaters installed in your home, call the experts at Peach Plumbing & Drain in Atlanta, GA. We're a locally-owned and operated family business always ready to assist.
Photo By GikaPhoto By waraphot at Shutterstock