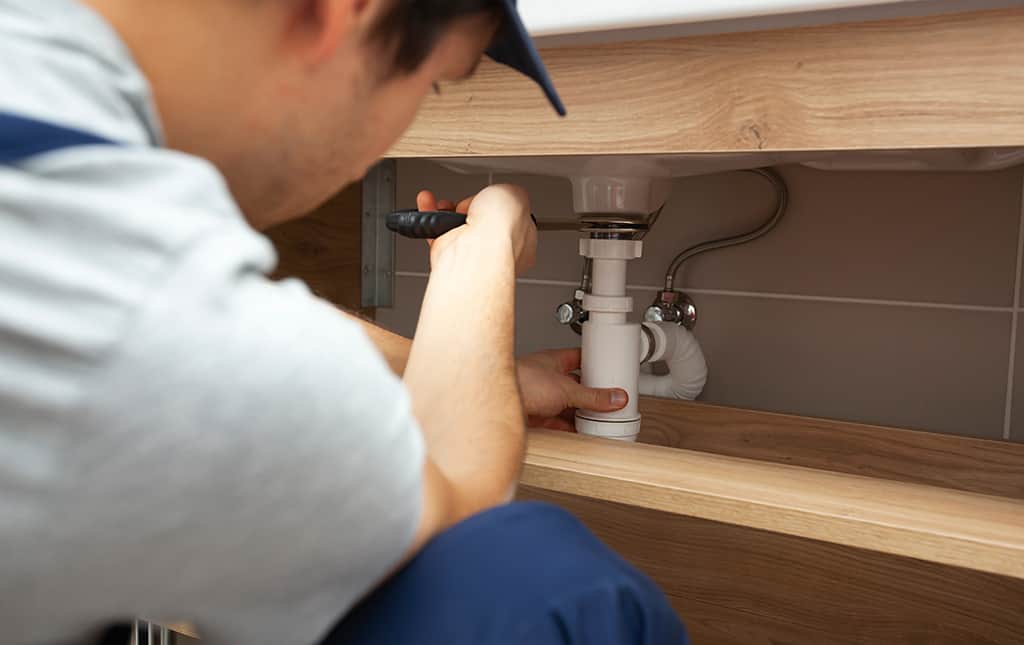 The Importance Of A Dependable Plumbing Service | Sandy Springs, GA
The indoor plumbing system is an integral component of almost every home. Unless you fetch your water from a nearby river and use an outhouse as a bathroom, you rely on your home's indoor plumbing to get clean water and get rid of wastewater. However, given the complexity of the plumbing system, you need the services of a professional plumbing service every time you have a plumbing installation, repair, or maintenance job in your house. This is because trying to fix some plumbing issues yourself could lead to more plumbing problems and even leave you and your family with severe physical injuries.
However, if you don't have a reliable plumber already, finding one can be a daunting task. This is because although there are many plumbing services providers in and around Sandy Springs, GA, most of them lack what it takes to do a quality job. Therefore, when you are choosing a plumber, you need to do your due diligence to ensure that you settle for the best available option. Below is a rundown of the most important factors you need to consider when choosing a professional plumbing service.
Licensing
Of course, plumbing is an important and valuable part of every building. Therefore, the plumbing industry is highly regulated to protect property owners from plumbing services that might put them at the risk of losing money or even getting their buildings damaged. Therefore, professional plumbing services providers have to be licensed by relevant local authorities. For plumbing contractors to receive their licenses, they need to demonstrate that they are competent enough to solve plumbing problems decisively and safely. If you pick an unlicensed plumber to help you handle any plumbing issue in your Sandy Springs, GA home, several things might go wrong. For instance, if you have some service warranties, you might end up avoiding them. Besides, working with an incompetent plumber might put you at the risk of losing your money. Therefore, before you can settle for any particular plumbing contractor, you need to verify that they are properly licensed.
Insurance
Whether you are installing a new plumbing system or repairing an existing one, the job can involve many risks. For instance, plumbing jobs are largely physical, and the people doing them could sustain some physical injuries. Besides, some plumbing jobs might put your house at the risk of suffering some damage. The good news is that professional plumbing services providers prepare for such risks by ensuring that they are insured. Therefore, if you settle for a plumbing company that is not insured, you will be taking big risks. For example, if an uninsured plumber is injured while working in your house, you might be held financially liable. Similarly, if your home gets damaged while an uninsured plumber is repairing your plumbing system, you will be the one to pay for the repairs. On the other hand, by hiring an insured plumbing company, you can rest assured that you will not be one to help financially liable in the event of extensive property damage or personal injuries related to the work at hand.
Experience
Plumbing services providers are known to get better at their work with experience. The more the years a plumbing contractor has been in the industry, the more plumbing issues they are familiar with. Therefore, plumbers who have been in the industry for many years have what it takes to solve plumbing issues more decisively and efficiently. No matter how complex or simple your plumbing issue might be, a more experienced plumber is more likely to be familiar with it than a rookie plumber. Therefore, you should avoid the risk of working with an amateur by ensuring that you settle for a plumbing expert who has been dealing with issues like yours for more than a few years.
Warranty
Plumbing products and services are quite expensive. Therefore, when you are looking for a plumbing contractor, you need to settle for one who will guarantee to offer quality services. However, you shouldn't take plumbers at their word, and therefore, if a plumber is telling you that they will do a quality job, they should give you a reason to believe them. Good plumbing services providers are willing to back their claims of quality with their own money. In other words, a good plumber needs to offer a warranty for qualified services. If a plumber is unwilling to give you a warranty, you should avoid them completely.
Availability
Plumbing problems can occur at any time. Unfortunately, some plumbing problems must be fixed as soon as they have been noticed. For instance, if you have a blocked toilet in your house, there is no way you are going to wait for it to be fixed another day. Similarly, if you have a burst pipe, failure to get it fixed immediately can lead to severe property damages. Since such problems can occur on any day and any time, you need to be in touch with a plumber you can call any time and on any day. In other words, a good plumber should offer 24/7 emergency plumber services. If you make the mistake of settling for a plumber who doesn't offer 24/7 emergency services, you might be forced to live with a nasty plumbing situation for many days or hours waiting for a plumber to arrive when it is convenient for them. In a nutshell, if you are looking for a plumber, it is wise to go for the one who is always available.
The Bottom Line
As you see, as a homeowner, the importance of being in touch with a dependable plumber cannot be overemphasized. Unfortunately, if you don't have a plumber already, finding one can be quite tough. If you are looking for a reliable plumber to help you solve some plumbing issues in your Sandy Springs, GA home, Peach Plumbing & Drain is an excellent choice. We have been providing professional plumbing services for many years, and you can count on our expertise to do a quality job. Contact us today to learn more about our services.
Photo By Skylines at Shutterstock