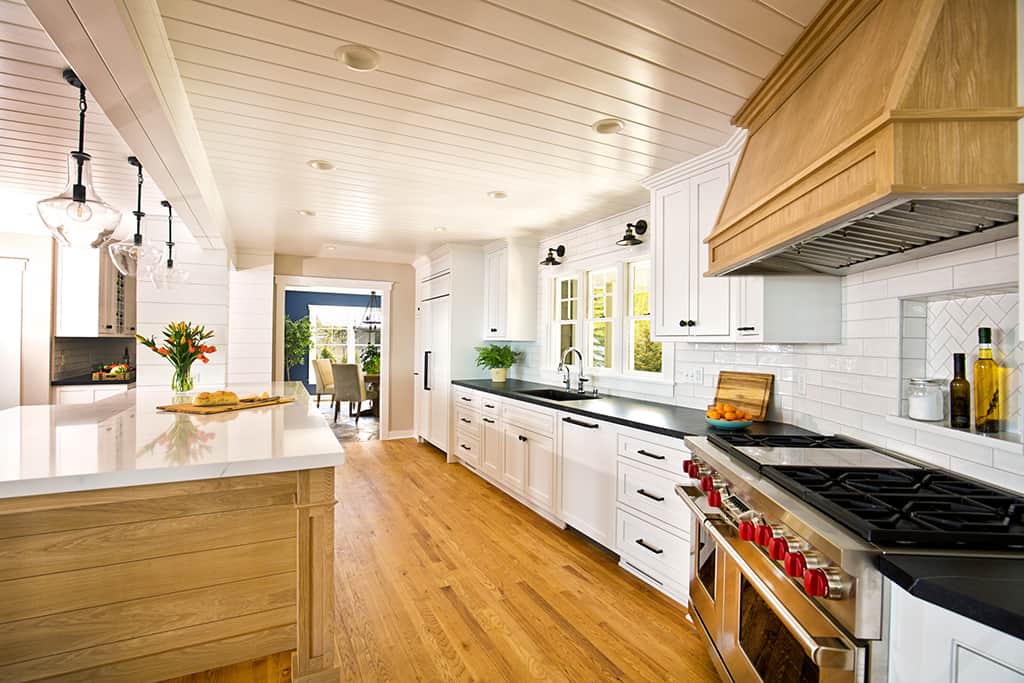 The Importance Of Hiring A Professional Plumber For Home Renovations | Buckhead, GA
Home remodeling can be an exciting moment for a homeowner. It can be a time of making a house more beautiful, efficient, or modern. However, it's important to remember that certain projects require the attention of a professional. Plumbing is one of them. When it comes to plumbing, it's critical to enlist the service of a plumber to ensure that the job is done right the first time.
For instance, when installing new plumbing systems or connecting new appliances, precise measurements and careful attention to detail are needed. Failure to do so can cause water damage or health hazards. Plumbing experts have the tools and knowledge necessary to connect everything correctly and comply with applicable codes and standards.
Read on to learn about the numerous benefits of hiring a master plumber for home renovations:
Home Renovation that Enhances Energy Efficiency
A reputable plumbing service understands the necessity of installing fixtures and appliances that reduce energy usage while maximizing comfort and convenience for the homeowner.
Installing new plumbing appliances is one way to ensure your home renovation is more water-efficient. They can be installed during a remodel or as part of a new construction project. A plumbing professional can help you select the perfect size and type of plumbing appliances for your needs and install them correctly for optimal performance.
Professionals can also help install a water-saving device to increase your home's water efficiency. This device allows you to control your home's water usage and set specific times for water usage.
These installations may seem minor but can add up to substantial energy savings over time.
Check for Leaks Before Renovation
Before embarking on a home renovation project, inspecting for leaks is crucial to prevent unexpected expenses and setbacks. Engaging a plumber to conduct leak detection or repair services can facilitate this process.
For instance, if you plan to revamp your kitchen with new cabinets, countertops, appliances, and lighting, while these projects can be exciting, unforeseen leaks can mar the experience. Leas can cause significant damage to your home, including mold growth, structural damage, and health hazards.
Therefore, before renovating or maintaining, it's imperative to ensure that your plumbing system is leak-free. Fortunately, plumbing technicians are well equipped to handle such issues because they know precisely how to implement repairs and replace damaged components.
Hiring a Professional Saves Time and Money
Home renovations can be expensive and time-consuming. So whether you're planning a full-scale renovation or a simple update, it's critical to budget accordingly. It's also essential to factor in unexpected expenses that may arise, such as repairs or upgrades to your plumbing system.
Hiring a plumber for your home renovation project can help you save time and money. That's because:
They're incredibly knowledgeable about plumbing, meaning they can complete repairs quickly and accurately.

They understand how to solve the problem with the least amount of fuss and expense.

They can access wholesale suppliers, so you'll get quality materials and parts at the best prices.

Offer their services at discounted rates.

Access to specialized equipment and tools necessary for complex plumbing tasks

Guarantee their work, so if any issues arise after the job is completed, they'll come back to fix it at no additional cost to you.

Can provide advice on the best products and fixtures to use in your renovation project based on your needs, budget, and the latest industry trends

Can help you avoid costly mistakes that can arise from DIY plumbing work or hiring unqualified contractors.
Help Prevent Accidents
Home renovations can bring with them a host of safety concerns. For instance, if you're undertaking a major remodel in your kitchen, you'll want to ensure that any electrical work is completed correctly to prevent fires or electrocution.
Similarly, if you're doing any plumbing work, it's vital to ensure that new and old pipes are correctly installed and connected to help prevent water leaks or flooding. Gas lines must also be handled carefully, as an incorrect installation can be lethal.
By engaging a professional plumber, you can rest assured that the plumbing system will be installed correctly and up to code. What's more, they know how to take all the necessary precautions to help protect your home, family, and belongings in case of any unforeseen accidents.
Receive Ongoing Support and Emergency Plumbing Services
When you hire a licensed plumber to assist with your plumbing and home renovations, you'll have someone to turn to should any emergency plumbing issues arise. You can rely on them to come over at any time of the day or night to fix whatever needs repairing, whether a broken water heater or clogged drains.
Additionally, plumbing technicians can provide ongoing support and maintenance service to help ensure your plumbing is functioning smoothly and efficiently. And because they know your system inside and out, they'll be able to pinpoint any problem accurately and get it sorted ASAP.
Plumbing Companies Are Licensed and Insured
When you hire a professional plumbing technician, you must ensure they're licensed and insured. By law, all plumbers must be licensed and carry liability insurance to protect themselves, as well as their customers.
A license means the technician has completed all the necessary training and qualifications to be certified as a plumber. And if anything goes wrong with their work, insurance will cover any damages or injuries.
No matter your plumbing issue, engaging a licensed and insured professional to do the work for you is always the best option. So don't settle for less than the best—hire a licensed and certified plumber to ensure your home renovation project is successful.
Peach Plumbing & Drain provides the highest quality workmanship and guarantees satisfaction with every job. With us, you can rest assured that your plumbing system will be installed correctly and by all safety regulations.
Contact us today and let us be your go-to plumbing expert for all your home renovation needs!
See our most recent blog on this topic here.
Photo By YinYang at istock