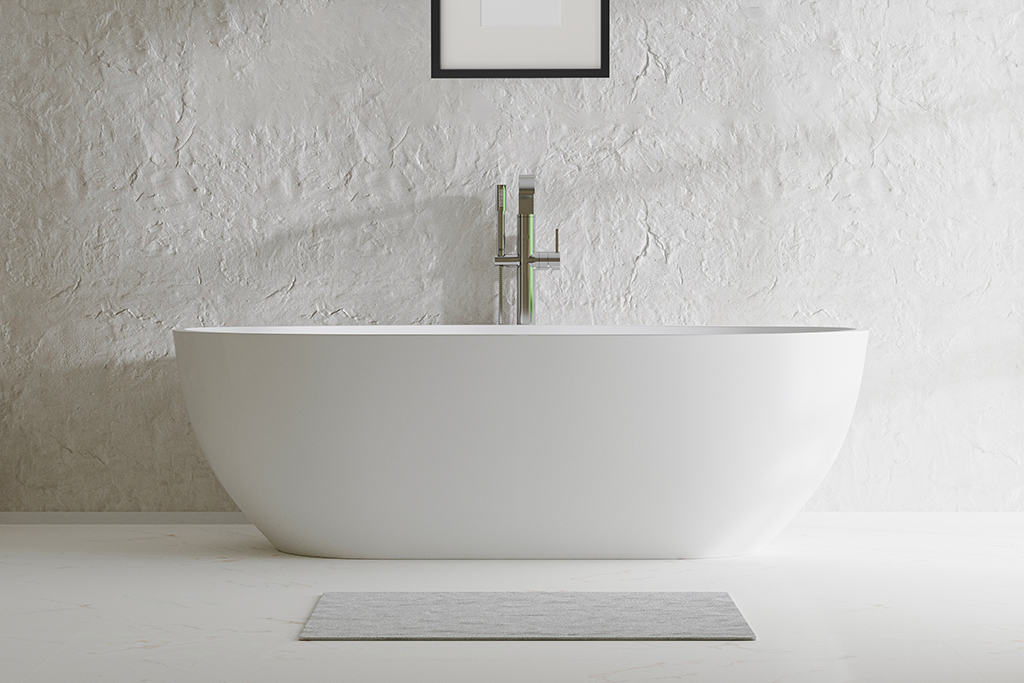 The Modern Technologically Advanced Plumbing Systems Your Plumbing Service Can Install In Your Home | Sandy Springs, GA
The incorporation and adoption of technology have changed how various industries operate. Using technologically advanced tools has made various works in the plumbing industry easier. Hence, embracing the emerging plumbing technology benefits homeowners due to the convenience these appliances and fixtures bring about. For instance, using smart water heaters, the homeowners can set their routine into the water heater, and it will commence heating the water at specific times.
However, technological advancements in plumbing don't only benefit homeowners. They also help the plumbing service providers. For instance, today, plumbers can detect leaks and pinpoint their location with high precision. Further, the professional can use video inspection cameras to check the interior condition of the pipes.
Hence, using the current plumbing technologies mutually benefits the homeowner and the plumbing service providers. While it ensures comfort and convenience to homeowners, it also helps the plumbers offer better services. Are you planning to install these technologically advanced plumbing fixtures at your home? Below are some plumbing technologies you can incorporate into your Sandy Springs, GA home.
Smart Showerheads
Are you looking to have a luxurious and comfortable shower? Installing a smart showerhead will go a long way. These showerheads have features such as integrated Bluetooth speakers that are critical if you like playing music while enjoying the shower. Other smart showerheads feature LED lights that display various illumination, making your showers a moment to remember.
Using a smart handheld showerhead has other benefits, such as helping you conserve energy and water. Other types of showerheads that you can install include low-flow, rain, brushed nickel rain, and high-pressure showerheads. Regardless of your preferences, a professional plumbing service provider in Sandy Springs, GA, will help you choose the right and a perfect showerhead that suits your needs.
Greywater Recycling
Water from towers, washing machines, bathroom sinks, and bathtubs is used as greywater. The fairly-used water hasn't been in contact with any dirty or toilet water. Weather changes have caused drought in some regions. Because of this, some homeowners now use greywater recycling systems to conserve water. Recycled water can be used for irrigation or cleaning. This technology for recycling water is economical and helps your water conservation efforts.
Hire a professional and experienced plumbing service provider to help you build a greywater recycling system. Unclean water may leak and throw off a bad odor if not fitted properly. The last thing you want is neighbors complaining about your smelly yard. In addition to providing advice on how to recycle, the plumbers can adequately treat your water to prevent the spread of disease.
Air and Freestanding Bathtubs
Whether modern or vintage, freestanding bathtubs are one of the most lust-worthy plumbing products. Are you considering remodeling your bathroom? Then you should have a plumbing service technician in Sandy Springs, GA, install a freestanding tub. They are more lasting, make a bold design statement to your bathroom, and have longer durability.
If you are the kind of homeowner who enjoys taking regular baths, then you should consider installing freestanding bathtubs. These tubs come in various colors, shapes, and sizes. They also can be customized in a way that allows them to meet your unique needs. Compared to the inbuilt tubs, the freestanding bathtubs are easier to install.
The other kind of bathtub that has become popular is an air tub or a whirlpool. It is commonly liked by homeowners who want a spa-like experience in their bathrooms. Instead of incorporating air jets, whirlpools use low pressure to create a massage effect delivered by the many air bubbles in the water. Whirlpools are practically self-cleaning and do not require an in-depth injector cleaning. Their natural airflow and dirt removal from these tubs help prevent mold accumulation. They also are affordable and use considerably less energy.
Smart Pipe System
The plumbing industry hasn't been left behind in smart technology. The professionals have developed a new and advanced method of pairing the drain rods and pipe cutters to use the Wi-Fi-enabled devices. They also have developed smart pipes that can be used for monitoring and regulating water pressure.
The plumbing service provider and the homeowner will get alerts immediately if the pipes sense a leakage. The system will provide the precise location of the leak. Hence, they won't have to guess where the leak is. By avoiding mildew, mold, and other costly water damages, you'll get to save a fortune. The smart piping system empowers the homeowners and eases the plumber's work.
Improved Irrigation Systems
For any homeowner, having a lawn evenly spread in your backyard may be one of the things that you might constantly be thinking about. Watering the lawn is part of its daily maintenance. If you do this manually, it can prove tedious. For this reason, some homeowners have started incorporating smart irrigation systems to ensure their lawn is watered promptly, and plumbing service providers come in handy. One of the fascinating features of smart sprinklers is that they can detect the rainy weather and turn off automatically. Furthermore, smart irrigation systems can distinguish the various plants, soil types, and micro-climates, among other factors such as weather conditions.
Self-Diagnosing PEX Piping
PEX piping is cheap and affordable with a distinctive cellular structure. The unique structure improves the flexibility of the PEX pipes. This means that they can be installed for virtually any use and could thrive in various weather conditions. This means the pipes can conserve energy better than copper pipes because they don't transfer heat. Further, the PEX pipes are corrosion resistant, meaning they are not prone to rust and resist scale buildup.
Today, most plumbing service providers prefer PEX pipes over CPVC because the glue isn't needed to attach the piping. There are PEX pipes that are self-diagnosing for leaks and clogs. This means that the plumber can pinpoint the leaking points on the pipe.
Trust Us For Savvy Plumbers
Has any of the above trendy and savvy plumbing fixtures excited you? Call our professional, licensed, and reliable plumbers at Peach Plumbing & Drain for installation. We also offer other plumbing services such as installing, repairing, and maintaining the plumbing system.
Photo By Kamil Kalkan at Shutterstock