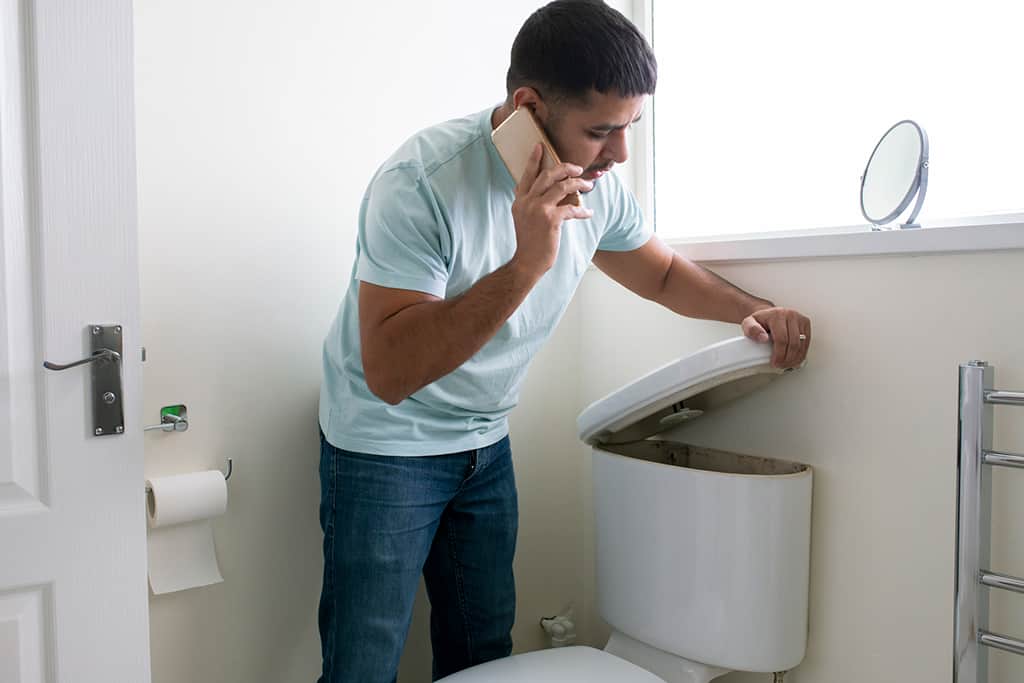 The Most Common Plumbing Problems Needing Plumbing Service | Buckhead, GA
Photo By olStock at istock
Your home's plumbing system is a series of pipes and drains that connect and bend corners. It is a complex system that brings treated water into your home and drains used water out. Due to its complexity and everyday use, plumbing systems often experience small disturbances in the process that may go unnoticed or unaddressed for quite some time. It's important to note the signs of a distressed plumbing system. If you notice signs your plumbing system isn't working correctly, you should contact your local professional plumbing service for assistance. The faster you act; the less damage will occur. If you live in the Buckhead, GA, area, contact Peach Plumbing & Drain for urgent service and maintenance.
Common Plumbing Problems and Their Signs
There are many plumbing problems that can occur at any given time in a household. Many common household plumbing issues may go unchecked for a considerable amount of time due to their being deemed as not important or going unnoticed. All plumbing problems are important and need to be fixed by a professional plumbing provider to minimize damages. The longer you postpone a plumbing repair the more damage is occurring. Being able to recognize the signs of a faulty plumbing system may help you save hundreds, maybe even thousands in plumbing repair costs.
Clogged Drains
Clogged drains may be the most common plumbing malfunction there is. Clogged drains happen in every household for varying reasons. However, if you have a drain, you have most likely experienced a clog. If you haven't, you may be taking great care of your drains with the help of a professional drain cleaning service provider. If this is the case, then keep up the good work.
The easiest and most effective way to keep your drains clean and prevent them from clogging is to hire a professional plumbing service to perform preventive maintenance services for you on a yearly or bi-annual basis. Consistent professional drain cleaning will greatly reduce the number of clogs and drain backups you may experience by keeping your drains free of debris and healthy. Healthy drains will last longer and clog less. Drain cleaning from a professional plumbing system is drastically more effective and easier on the pipes than over counter drain cleaners. In fact, over the counter drain cleaners is like putting a band-aid on the actual problem, and may result in more stubborn clogs in the future
There are many things that can cause a drain to clog. Drains are meant to carry waste products out of the home by use of water and gravity, when items that don't belong in a drain fall into it, it can become lodged, which would obstruct the flow of water needed to drain waste products out of the home. The longer the debris stays lodged, the more debris will get stuck to the lodged item in the drain, causing an even larger obstruction in the drain. Recurrent drain cleaning will remove these lodged items before they become a problem. If you have your drains professionally cleaned at least once a year, you will notice a reduction in these issues. If any of your drains are clogged, contact a professional plumbing service right away. If you live in the Buckhead, GA, area, you should contact Peach Plumbing & Drain for drain cleaning and other plumbing repair needs.
Running Toilet
Is your toilet running? It's likely that it is or that it has in the past. You may not even notice it until quite sometime after your last flush. The key to fixing a running toilet is not to just hope it goes away. The best way to fix it is to find out what the underlying cause is and then adjust it correctly. The common causes of a running toilet are simple fixes, however, if you lacked expert knowledge and tools, you may find it difficult to correct this issue. It's recommended you hire a professional service to fix things such as running toilets. This way a professional will be able to diagnose the cause of this malfunction and fix it so it will happen again.
One common cause of a running toilet is a high float. Lowering the float will lower the water levels in your tank and prevent it from running. When there is an overabundance of water in your tank, your toilet will have to make up for the excess water. Contact a professional plumbing service to help you lower your float and ensure that this was indeed the cause of your running toilet.
Another common, but not so simple cause of a running toilet is a leaking flapper. The flapper is a mechanism inside the toilet's tan that is attached to a tank. When you flush the flapper is lifted to release the water into the sewage drainage system.
When the flapper gets old or worn out, it will cease to close properly, this will lead to water constantly passing through the drain that the flapper is keeping closed, which is why your toilet may be running. If this happens you will need to have your flapper replaced. You should contact a professional plumbing service to replace your flapper and ensure it is installed properly and effectively. There are many other reasons your toilet could be running, do not try to fix it yourself, you may end up creating more of a problem if you have no experience working with toilets.
These 2 issues are the most common plumbing issues. Almost everyone has experienced a clogged drain or a running toilet. If you are experiencing it now, you will need to contact a professional plumbing service to have it repaired immediately. You should also hire a local and professional plumbing service for preventive Maintenance. If you decide to hire a professional plumbing service for an annual plumbing inspection and repair, you will notice a drastic reduction in clogging and other common plumbing issues. If you live in the area contact Peach Plumbing & Drain for all of your plumbing service needs.