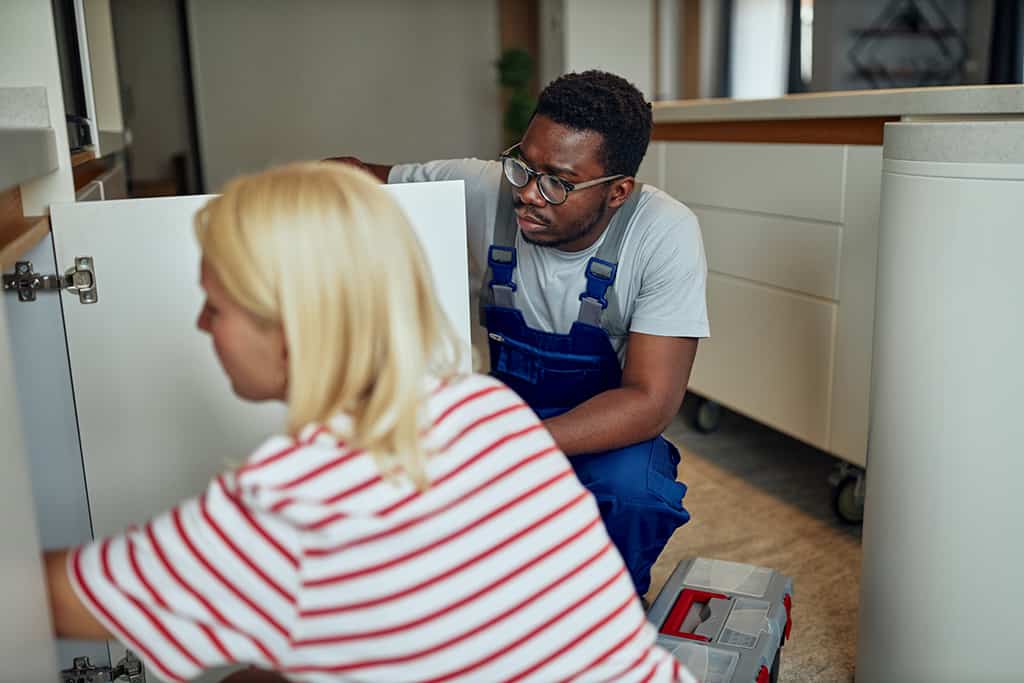 The Perks Of Hiring A Professional Plumbing Repair Service | Atlanta, GA
If you're a homeowner in Atlanta, GA, you'll need to hire a professional plumbing repair service at some point. Plumbing problems such as clogged drains, leaky pipes, and running toilets can be a real headache, and if you don't hire a professional to fix them, they can quickly turn into a major disaster. Read on to learn the benefits of hiring a professional plumbing repair service.
Why You Need Professional Plumbing Service
There are many benefits to hiring a reputable contractor to fix your plumbing issues. These include:
Save You Time and Money:
Fixing a plumbing issue yourself can cost you a lot of money and your precious time trying to establish the source of the problem. You may have to visit a hardware store multiple times to get the right tools and parts–and even then, you might not be able to fix the problem.
On the other hand, when you hire a professional, they'll save you time and money by quickly identifying the issue and fixing it as efficiently as possible.
Prevent Plumbing Emergencies:
Emergencies like burst pipes, sewage backups, and overflowing toilets can cause a lot of damage to your home–and they're always messy and inconvenient. Worse still, they always seem to happen at the worst possible time. However, having an emergency plumber on standby can help you avoid these disasters and the costly repairs that come with them. Besides, they also educate homeowners on how to prevent plumbing emergencies in the future.
Fix the Root Cause of the Issue:
On the surface, some plumbing problems may seem like they have an easy fix. But in many cases, these problems are just symptoms of a much bigger issue. For instance, when you encounter a clogged drain, you might be tempted to buy some drain cleaner and call it a day. However, this will only address the symptom–not the root cause of the problem.
A professional plumbing repair service will use advanced tools like a video camera to find and fix the root cause of your plumbing problem.
Ensure Safety:
Plumbing repairs can be dangerous, especially if dealing with gas lines or materials like lead. Lead can be poisonous and cause serious health problems if not handled properly. Plumbers have the training and experience to handle all types of plumbing systems and hazardous materials.
Prevent Simple Issues from Escalating:
Sometimes some plumbing parts for a fixture may not be available in the market, and you may be forced to buy parts that don't suit the size or model of your system. That can be risky since even a minor issue such as a leaky pipe can cause extensive damage to your home if not fixed properly. However, expert plumbers usually have access to a wide range of parts, so they'll be able to find the right one for your plumbing system.
Offer Expert Opinions on House Plumbing:
If you're planning to renovate your home, you'll need an expert opinion on the best way to go about it. Plumbing is a complex system, and even a small mistake can cause significant problems down the line. A professional will be able to offer expert advice on the best way to repair without compromising the safety and integrity of your home.
The plumber may also offer advice on the latest products and technologies that can help improve your home's plumbing system.
Ensure Compliance with Building Codes:
There are codes that govern how plumbing should be installed in a home. These codes exist to ensure that everyone has access to safe and clean water. A professional plumbing repair company is familiar with local and state plumbing codes that apply to every project. This is especially important if you're planning to sell your home, as most potential buyers will want to know that the home's plumbing system meets code and is safe for their family.
Get the Job Done Right the First Time:
When you try to fix a plumbing problem yourself, there's always a risk of making the situation worse. However, when you hire a professional, you can rest assured that the job will be done right the first time. That is because professionals have the training and experience to identify and fix any plumbing issue quickly and efficiently.
What to Consider When Hiring a Plumbing Repair Service
When hiring a plumbing company in Atlanta, GA you should keep a few things in mind. Here are some factors to consider:
Proper Licensing:
The first thing you should do is check if the company is licensed, certified, and insured by the state. A licensed company has met all the requirements to operate legally in the state.
A certified plumbing company has also passed a test administered by the state to ensure that they have the knowledge and skills to perform the job correctly.
An insured company has liability insurance that covers any damage in the line of duty.
Reputation:
The next thing you should consider is the company's reputation. Don't be afraid to ask around for recommendations from friends, family, and neighbors. You can also check online review sites to see what other customers have said about the company's services.
Business Experience:
It's also important to consider the company's experience. A reputable plumbing repair service will have years of experience dealing with different plumbing issues.
They should also be able to provide a list of references that you can contact to confirm the quality of their work.
Why Choose Peach Plumbing & Drain?
If you're looking for a plumbing repair service, consider Peach Plumbing & Drain. We're a licensed, certified, insured company with over 20 years of experience. In addition, our plumbers are professionally trained and experienced in all types of plumbing repairs. Therefore, whether you need a simple fix or a more complex repair, we're confident that we can get the job done right the first time.
Don't compromise when it comes to your home's plumbing. Choose Peach Plumbing & Drain for all your repair needs in Atlanta, GA!
Photo By Dimensions at istock