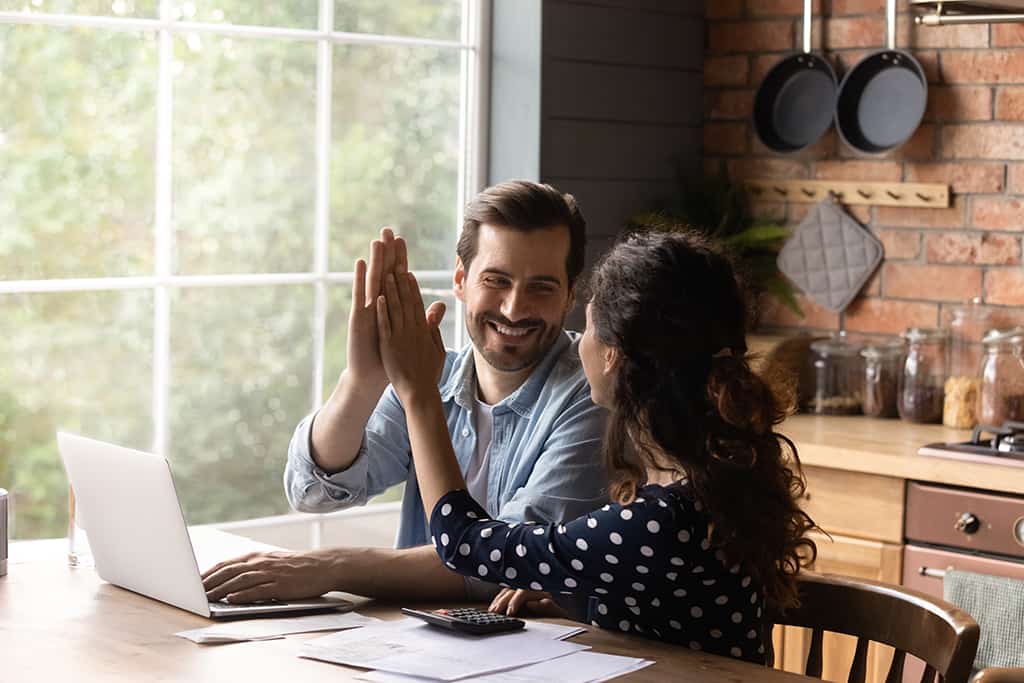 The Top 7 Benefits Of Tankless Water Heaters vs Traditional Water Heaters | Atlanta, GA
In an ideal world, the water heater in your Atlanta, GA, home would last forever. Unfortunately, we don't live in a perfect world, and tank water heaters are designed to last 8 to 12 years. As the water heater nears the end of its lifespan, it won't work as efficiently as possible and can affect the water temperature, quality, and pressure. In severe cases, the entire contents of the water tank can flood your home.
When it's time to replace your water heater, you can look for another tank model or a tankless water heater. Both will do the job, but tankless water heaters have benefits you can't get from tank water heaters.
#1 Reduce Your Energy Bills
Water fills tank water heaters where it's heated and stored. The water heater has to kick on several times a day to keep the water hot, consuming energy every time.
Tankless water heaters heat the water only when the hot water is on, and the water heater turns off when you turn off the water, saving you money on your energy bills. According to the U.S. Department of Energy, tankless water heaters can save up to $108 a year on energy costs.
#2 You Won't Run Out of Hot Water
If you've ever run out of hot water, you know how inconvenient it can be. Running out of hot water isn't uncommon if you have a big family or you shower with hot water-based appliances in your home.
If you're tired of running out of hot water or worrying about it, installing a tankless water heater will solve your problem. Tankless water heaters don't store 50+ gallons of water and produce hot water on demand, so you won't have to worry about running out of hot water and taking a cold shower ever again.
#3 Longer Lifespan
As mentioned above, the average lifespan for a tank water heater is between 8 and 10 years, and tankless heaters have a lifespan of 15 to 20 years. Tankless water heaters cost more than tank models, and the installation cost is often higher, but a tankless unit will last twice as long as a tank unit. In 20 years, you'll have to replace a tank water heater twice and a tankless model once, which will make up for the expensive initial cost.
#4 Tankless Heaters Are More Energy Efficient Than Traditional
With the cost of electricity on the rise, it's best to install energy-efficient appliances. There are plenty of energy-efficient tank models available, but they aren't as energy efficient as tankless units.
If you use 41 gallons or less of hot water, tankless models can be 24 to 34 more energy efficient than tank models. If you use a lot of hot water daily, around 86 gallons, tankless water heaters can be 8 to 14 more energy efficient than tank models. Energy efficiency results in lower electric bills, so you should consider installing a tankless water heater.
#5 Saves Space
Tank water heaters are large because they have to store 50 gallons or more of water, taking up plenty of space in your basement or bathroom. If the water heater has to be installed in a closet, there won't be room for anything else.
Tankless units don't store water and are much smaller. Most units are about the size of a suitcase and can be hung on the wall, saving a significant amount of space. If your Atlanta, GA, home is small, a tankless model can free up plenty of room.
#6 Less Maintenance
If you install a tank water heater in your home, you'll need to maintain it every six months to a year, depending on the water quality. If you neglect to maintain the unit, sediment can build up in the tank causing contaminated water and clogged water lines that reduce the hot water pressure. If large pieces of sediment form in the tank, it can create a crack, causing 50+ gallons of water to flood your home.
Tankless water heaters require very little maintenance. If you have hard water, you'll need to have the unit maintained every six months to remove sediment buildup around the heating element, which is simple, and you can do it yourself. If your water quality is excellent, you'll need to maintain the unit every four to five years. If you install a tankless model, you can save time and money on yearly maintenance appointments.
#7 Eliminate the Risk of a Flood
A small crack in a tank water heater can cause the contents of the tank to flood your home, causing significant water damage and mold growth. Fortunately, you don't have to worry about this if you go with a tankless model.
Tankless water heaters don't store water, eliminating the risk of a flood. Some water can leak from the unit, but it will create a small puddle that can be easily cleaned with a towel and won't cause damage to your Atlanta, GA, home.
Call Peach Plumbing & Drain
If your existing water heater has reached the end of its lifespan and you want to install a tankless unit, look no further than Peach Plumbing & Drain. We are a full-service plumbing company specializing in tankless water heater installation, maintenance, and repair. We provide various other services, including:
Plumbing repaired

Toilet repair

Clogged drains

Leak detection

Sewer line clog removal, maintenance, and repair

Garbage disposal installation and repair

Water service
Our plumbers are professionally trained, experienced, and qualified to handle any plumbing problem. If you have a plumbing issue that can't wait, we provide emergency service 24 hours a day, 365 days a year. When you call for emergency service, we'll get a tech to your home as quickly as possible to resolve the problem.
We have an excellent reputation in the community and the industry and have a 5-star rating on Google. We're also an Accredited Business with the Better Business Bureau and have an A+ rating. Also, Home Advisor lists us as a Top Rated, Elite Service and are Screened & Approved.
To schedule an appointment for plumbing service, give Peach Plumbing & Drain a call today. You can also chat with our knowledgeable staff members online by visiting our website https://peachplumbingatlanta.com/.
Photo By fizkes at Shutterstock