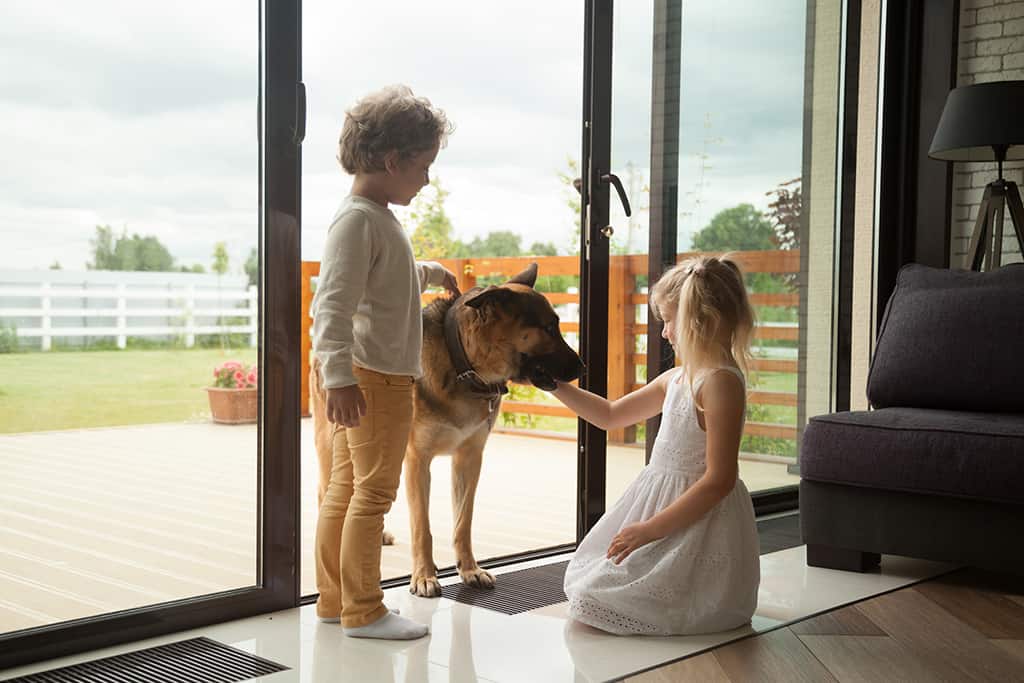 Things To Do Before And After A Water Line Repair | Atlanta, GA
Photo By fizkes at istock
A water line repair can be somewhat disruptive to your family's lifestyle, if only for a brief time. You'll be without water pressure for a while, and that's something you typically count on without even thinking about it. How can you prepare for the shutoff and takes steps after the water pressure is restored to ensure that you cover all the issues that arise during this type of repair? You'll have side effects like unknown water quality when the line is first reconnected, lawn and landscaping replacement if there's been digging, and possible effects on your home's water-related appliances.
Here's a general review of things to think about to make your water line repair a great solution to your water supply problem, and minimize any other effects it might have. At Peach Plumbing & Drain serving Atlanta, GA we've done so many water line repairs that we're quick and efficient at taking care of them. Still, it pays to know what kinds of situations to be prepared for, so you can keep your family comfortable while the water is off, and be ready to cheer with them when it's turned back on. We'll give you specifics so you'll know what your particular job entails, but this should give you some idea of what goes on with a typical repair, and things you can do to keep it low-impact in your life.
Precautions Before a Main Water Line Repair
When you know that your main water line needs repair, you also know that your home's water supply is not intact and could be letting contaminants in. It's time to take precautions and switch to bottled water until the repair is completed. Water line repair can be a messy undertaking, with dust and dirt in the air, so you should make sure your valuable items near the worksite are covered or moved especially cars. Think of your neighbors as well. Your contractor will cover precautions as well and handle notifications and safety concerns, but it's always good to be prepared.
Control Your Pets
There will be a lot of activity and many hazards to pets in the work area, so what they may consider their yard is off limits for a while. If you can, take them inside or into the garage, or perhaps you have a fenced backyard they can enjoy for a while. Remember to set aside some clean water for them to drink, perhaps bottled water, while your water supply is turned off.
Be Prepared for Noise
Depending on the repair procedure, there could be heavy equipment or even jackhammers operating. An early morning start is fairly common. If anyone in the family has a sleep schedule that conflicts, it's a good idea to make a plan for the day such as renting a room for sleep. This can also be a great idea for keeping children away from the noise and hazards, and in a place where they can drink the water and bathe without changing their schedule. Of course, older children might want to watch from a window!
Find Out About Replanting and Reseeding
When the project is finished it will look nice, but there will be patches of bare soil that need to be reseeded for the grass or replanted for landscaping. You might be able to determine where the digging will occur and how much will be done, and see about relocating some valuable plants for replacement later. We'll be glad to help with information ahead of time, but there is much to coordinate when the project starts, so we'll be pretty focused on the work then.
Don't Get Blocked by the Worksite
If the work area is going to affect your ability to access your driveway, it's a good idea to move your cars ahead of time to an accessible place, such as down the street by a friendly neighbor's house. We block off an area for safety while work is going on, and that may include parts of the street in front of your home, too.
Expect a Utilities Locator to Visit
Usually, a person will arrive and mark off any areas of concern where utilities cross your yard or a nearby easement that might be affected by the digging. This is an important precaution in preparation for the work, so it may occur separately, don't be surprised!
Closing Up the Project
We'll finish the job by closing up any holes or trenches dug to perform the repairs, checking that the leak or other water line issues are taken care of, and we'll want to run water in your home for testing as well. We'll give you instructions about any further actions to take to get things back to normal.
When the Water Comes Back On
We'll keep you up to date with the status of your water pressure, so you'll know when it's time to go ahead and use water in your home. We'll probably give you some instructions about letting the water run for a while to clear material that may have entered the line during the water line repair process, and by letting it flow first you'll not only get better drinking and cooking water, you'll protect your clothes in the washing machine and dishes in the dishwasher. This is typical of any plumbing repair, and especially true if your pipes have been underground and damaged. Soon, you'll be enjoying all the benefits of clean, fresh water at the right pressure, and your water line repair will be done.
Your Atlanta, GA Water Line Repair Experts
Peach Plumbing & Drain serves the metro Atlanta, GA area with friendly and professional plumbing services, including expert water line repair. We have the right tools to identify the problem and offer you usually several possible solutions to choose from and get your home's water flowing without leaks and loss once again. Give us a call and get to know our team, you'll be glad you found the best right away.