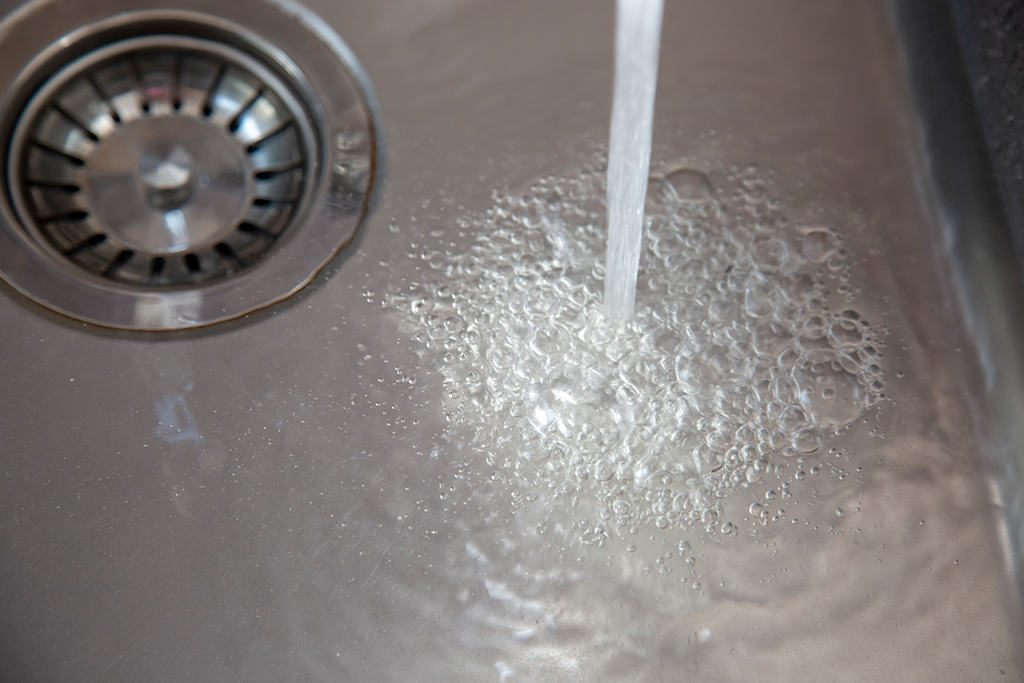 Things You Need To Know About Drain Cleaning Service | Atlanta, GA
Clogged drains are stressful and also unsanitary because your kitchen would smell. You might also find some insects in your kitchen when you have dirty drains. Read this article to know when it's time to get drain cleaning service and the benefits of professional drain cleaning. If you have further questions, contact a plumber in Atlanta, GA.
Signs It's Time to Call a Plumber for Professional Drain Cleaning
So how do you know you need drain cleaning service? Below are the signs it's time to call for professional help:
Recurring Clogs
You can use a drain snake to get rid of a drain clog. But if a drain clog comes back right after resolving it, there might be something else that needs to be addressed. We suggest you contact a plumber for a professional drain cleaning service in Atlanta, GA. Our plumbers at Peach Plumbing & Drain are equipped with the right tools and experience to help us permanently resolve a drain problem. Just give us a call and we will send a plumber over to your location the soonest possible time or at your earliest convenience.
Slow Drains
The first symptom of a major drain clog is a slow drain. Never ignore this because if you don't address this problem, you'll likely end up with an even bigger problem. Try to resolve a slow drain with natural-based drain cleaners or by pouring hot water into the drain. If you can't resolve it, we suggest calling a plumber for a professional drain cleaning. Our goal is to ensure your drains are in top shape. Rest assured, you will no longer have issues with slow drains when you hire us for professional drain cleaning service.
Major Drain Clog
When there's a major drain clog, this means you won't be able to use the sink. Otherwise, the water can overflow and damage your floor. And remember, water damage can jeopardize your home's foundation eventually. When there's a major drain clog, it's time to call a plumber for professional drain cleaning. Remember, drain clogs are also associated with other issues such as pest infestation and having a smelly kitchen. The only way to resolve this issue is by getting your drains professionally cleaned. Call us today so our plumbing team can take care of your drains.
Unpleasant Smells from the Drains
This indicates something is stuck in the pipes and needs to be removed. You can remove it by using a drain snake or by sanitizing your drains with vinegar and baking soda solution. If you can't fix the problem, please contact a plumber for professional drain cleaning service. Our team will make sure your drains are healthy and in top shape. We also have drain cameras to help us look at the interior of your pipes and assess the problem properly. Call us today so we can get started on the process.
Pests
As mentioned, drain problems are also associated with pest infestation. If you see pests in the drains, it's a sign to call a plumber for a drain cleaning. When you hear noises, call us right away as well as there might be another issue that needs to be addressed.
Benefits of Drain Cleaning
Homeowners must get professional drain cleaning because it's beneficial to their home and plumbing systems. Below are the reasons to get a professional drain cleaning service:
Saves Money and Time
Clogs can lead to higher water bills, corroded pipes and even water contamination. To avoid this, get professional drain cleaning service today. During the appointment, a plumber can look at the interior of the pipes to assess the severity of the problem. He can then recommend the best solution to ensure your drains stay healthy.
Prevents Leaks and Improves Drainage
No homeowners want to deal with leaks as they can be costly. With drain cleaning, you never have to worry about overflowing water coming from the drains. You'll have improved drainage with professional drain cleaning.
Gets Rid of Pests
If you've been having problems with insects in the drains, getting a professional drain cleaning service can remedy this problem. Make sure you only hire a licensed plumber for this to ensure the task is properly carried out. Our plumbers will never cut corners when it comes to drain cleaning. Rest assured, your drains will be in excellent shape after the appointment.
Preventing Clogged Drains
Install a strainer to catch debris and food particles. Clean them regularly as well to prevent drain smells. If possible, consider installing a garbage disposal to help you better manage food waste at home. Use natural cleaners only when cleaning the drains. If you have questions about drain cleaning, please don't hesitate to get in touch with us today.
Never Use Chemical-Based Drain Cleaners
Chemical-based drain cleaners can damage the pipes and cause health issues. Never use them especially when there are children and pets in your household. Should you decide to use chemical-based drain cleaners, please strictly follow the instructions and wear gloves if possible. Also, just a reminder, using a chemical-based drain cleaner isn't a permanent solution. If you want to really fix the problem, get professional drain cleaning.
Get in Touch with Peach Plumbing & Drain
Do you need professional drain cleaning service for your home or business in Atlanta, GA? We can help! Our plumbing experts are equipped with drain cameras to help us see the interior of your drains. We can give you a proper and effective solution if we actually know what's blocking the drains. For commercial property owners who need a thorough cleaning of their drains, we also have hydro jetters to achieve this. You can rely and depend on us for we're committed to ensuring all of our clients are happy with our services. Call Peach Plumbing & Drain today for an appointment.
Photo By draganab at istock