Facing the nightmare of an unruly throne in the heart of your peaceful haven? How would it feel to have a trusted partner who's just a call away for all your toilet repair needs?
You wake up one fine morning, and just as you're getting ready to tackle the day ahead, you find your toilet acting up. 
A faulty flush, an unexpected leak, or a sudden clog – all it takes is one tiny toilet issue to turn a good day sour. 
Sound familiar?
 It's as if your porcelain throne is rebelling, causing an uproar in your peaceful haven! 
Fear not, though! 
With Peach Plumbing & Drain just a phone call away, you can rest easy. 
We swoop in like your bathroom superheroes, ready to take on any toilet trouble that dares to disrupt your serenity. 
Remember, a dependable toilet is more than just a luxury – it's a necessity. 
So, when things go sideways, who better to call than Peach Plumbing & Drain, your trusty sidekick in all your toilet repair needs!
Experience hassle-free flushing with our professional toilet repair. Contact us now  678-322-7236 today.

Photo By Africa Studio at Shutterstock
Why Toilet Repair is Crucial
The importance of a functioning toilet is something we often overlook, isn't it? 
After all, it's just there, silent and unassuming, until – whoosh! – it springs a leak or gets clogged. But let's put things in perspective. 
Imagine an annoying drip, drip, drip sound throughout the night, or worse, a bathroom flood – not exactly a pleasant sight, right? 
But the trouble doesn't stop at mere inconvenience.
A faulty toilet can cause your water bill to skyrocket, all the while sneakingly siphoning away precious H2O. 
And if that wasn't enough, unchecked leaks could be the bane of your beautiful bathroom floor. 
Constant moisture seeping in can cause unsightly damage, and before you know it, you're not just dealing with toilet repair but floor repair too!
And let's not forget the health risks. 
Prolonged exposure to damp environments could lead to mold growth, posing serious health risks to you and your loved ones. 
Pretty daunting for a humble toilet issue, isn't it? So, yes, getting that toilet repair done ASAP isn't just crucial – it's non-negotiable!
Experience hassle-free flushing with our professional toilet repair. Call 678-322-7236 today.
About Peach Plumbing & Drain
The Peach Plumbing & Drain team isn't just made up of professionals wielding wrenches. No, we're much more than that. 
We're a passionate group of skilled artisans serving the vibrant Atlanta, GA community, putting our heart and soul into every repair we undertake. 
You see, our job doesn't stop at fixing leaks and unclogging toilets; it extends to preserving the comfort of your home, ensuring that every corner, especially your bathrooms, remain your personal sanctuary.
We're not just plumbers — we're guardians, custodians, and champions of your home comfort. 
Picture us as the unseen sentinels, working tirelessly to ensure your abode remains the serene oasis it was meant to be. 
When you hire us, you aren't just bringing in professionals to handle your plumbing woes; you're inviting into your home a dedicated crew that values your comfort and peace of mind as much as you do. 
Remember, we're Peach Plumbing & Drain – your partners in preserving the sanctity of your home!
Need a reliable plumber? Visit our page for skilled technicians ready to tackle any plumbing repair.

Photo By ESB Professional at Shutterstock
Serving the Heart of Atlanta, GA
From the soaring skyscrapers to the humble bungalows, from bustling city streets to serene suburban neighborhoods, we've got every inch of Atlanta, GA covered. 
You see, at Peach Plumbing & Drain, we believe in not just providing service, but creating a bond with our community. 
It's this very essence of community spirit that drives us to deliver the top-notch service our neighbors rightly deserve.
Atlanta, with its unique mix of Southern charm and urban sophistication, isn't just a location to us; it's home. 
A home we're committed to preserving, one toilet repair at a time. 
Every call we receive is a neighbor reaching out, and every service we provide is our contribution to ensuring our vibrant city remains comfortable and problem-free. 
Serving the heart of Atlanta isn't merely our job – it's our privilege!
Dealing with clogged drains? Visit our page for expert solutions to unclog your pipes.
Our Unmatched Expertise and Dedication
When you enlist Peach Plumbing & Drain's help, you're not just hiring a group of experts. 
Oh, no. You're teaming up with a band of committed professionals who empathize with your plumbing woes. 
We understand how unsettling a leaky faucet, or a constantly clogging toilet can be. 
How? Because we've been there. Because we've spent countless hours perfecting our craft, so you don't have to deal with the stress.
Our service is the perfect blend of unmatched expertise, dedication, and a dash of empathy, all geared towards restoring your peace of mind. 
With every twist of our wrench, with every problem we solve, we don't just repair; we care. 
So, when you reach out to us, remember, you're not getting just a service – you're becoming part of a community that values comfort, peace, and above all, the sanctity of a well-maintained home.
Experience hassle-free flushing with our professional toilet repair. Call 678-322-7236 today.

Photo By mik ulyannikov at Shutterstock
Common Toilet Problems
Remember that unnerving sound of a weak flush, echoing through the silence of the night? 
Or that moment of dread when you press the flush handle, and the water level just keeps rising? 
Yeah, we know all about it. 
From weak flushes that barely make a ripple to the menacing clogs that threaten to turn your bathroom into a watery mess, we've seen and fixed it all.
Toilet problems come in a wide spectrum, each one as disruptive as the next. 
They're like those uninvited guests who show up at the most inconvenient times, throwing your day-to-day life into disarray. 
And it's precisely these intruders that we, at Peach Plumbing & Drain, are committed to keeping at bay. 
We're not just fixing toilets; we're restoring order, turning chaos into calm, and above all, ensuring your bathroom remains your haven of tranquillity.
Experience hassle-free flushing with our professional toilet repair. Call 678-322-7236 today.

Photo By New Africa at Shutterstock
Comprehensive Toilet Repair Services
Tackling a toilet issue? 
Struggling with stubborn clogs or leaky seals? 
Say no more! 
Our skilled experts at Peach Plumbing & Drain wield not just the most advanced tools, but a wealth of experience and knowledge, ready to face any toilet challenge head-on. 
No problem is too daunting, no repair is too complex.
Think of our services as a well-orchestrated symphony of expertise, precision, and perseverance. 
From diagnosing the root cause to implementing a durable solution, every step is meticulously executed, ensuring your bathroom returns to its normal, fully-functioning glory in no time. 
We don't just fix problems; we restore harmony, bringing back the sweet sound of a properly flushing toilet.
And don't let the word 'comprehensive' scare you into thinking this is an expensive endeavor. 
We're all about offering top-quality service at a price that respects your budget. 
So, whether your toilet is acting up at the crack of dawn or the dead of night, we're your steadfast partners in restoring bathroom bliss!
Experience hassle-free flushing with our professional toilet repair. Call 678-322-7236 today.
Our Service Pledge
At Peach Plumbing & Drain, our pledges aren't just words, they're promises carved into the bedrock of our values. 
Professionalism and punctuality aren't just buzzwords for us; they're the essence of our commitment to you.
Picture this: you call, we answer. 
No matter when, no matter what. 
Rain, shine, or the rare Atlanta snow, we'll be there when you need us. 
And not just 'there' in spirit, but with our sleeves rolled up, ready to dive into action.
You see, we don't just pledge efficient and reliable service; we deliver it, time after time. 
Every call we receive is a promise to restore comfort, to bring relief, to solve a problem. 
And we honor that promise with every tool in our toolbox, every ounce of our expertise, and every beat of our dedicated hearts. 
With us, you're not just hiring a plumbing service, you're engaging a pledge of professionalism and punctuality.
Don't let a clogged garbage disposal drain your patience. Visit our page for efficient and convenient solutions.

Photo By MMD Creative at Shutterstock
Hear From Our Satisfied Customers
At Peach Plumbing & Drain, we don't just work to solve problems; we build lasting relationships. 
We believe in the power of trust and the importance of our pledges to you. 
It's not just about ticking off the boxes of professionalism and punctuality; it's about being a reliable, trustworthy ally you can count on when your toilet goes awry.

Will Klaynman: ⭐⭐⭐⭐⭐ "Teudy was exceptional – on time, respectful, efficient, kind. He arrived when he said he would and was friendly and personable. We had a baby sleeping near where he had to do work and he was able to complete the job in near silence. Barely…"
Elizabeth Anderson: ⭐⭐⭐⭐⭐ "In the middle of a Saturday dinner/bar rush our restrooms 'hit the fan', Doug and Brian were here within the hour and found and fixed the problem quickly. Sincerely, …"
Matthew Ludwig: ⭐⭐⭐⭐⭐ "Peach Plumbing and Repair is a life saver and we will definitely be using them for all our plumbing needs in the future…"
These reviews aren't just gleaming testimonials; they're personal stories of satisfaction, appreciation, and trust. 
They are the experiences of homeowners and business owners who put their faith in Peach Plumbing & Drain and found themselves not just satisfied but delighted.
Check out our reviews here
Our Service Guarantee
When it comes to plumbing repairs, we know it's not just about fixing the issue; it's about building trust, one service at a time. 
At Peach Plumbing & Drain, we don't just provide a service; we serve up a guarantee. 
A guarantee of quality, transparency, and communication that cuts through the typical repair jargon, speaking your language, making you an informed participant rather than a mere spectator.
Imagine a service experience where you're in the driver's seat, where you know what's happening, why it's happening, and what it means for your pocket. 
No more plumbing puzzles, no more mystifying estimates. 
We lay it all out for you, giving you the who, what, when, where, why, and how of every service we render.
What's being done?
 We'll tell you, in plain English, no technical mumbo-jumbo. 
Why is it being done? 
You'll understand the reasons behind our actions, giving you peace of mind. 
How much will it cost? 
We offer up-front pricing, keeping you in the know, and avoiding any unexpected surprises. This is our service guarantee, your trust, our commitment.
Experience hassle-free flushing with our professional toilet repair. Call 678-322-7236 today.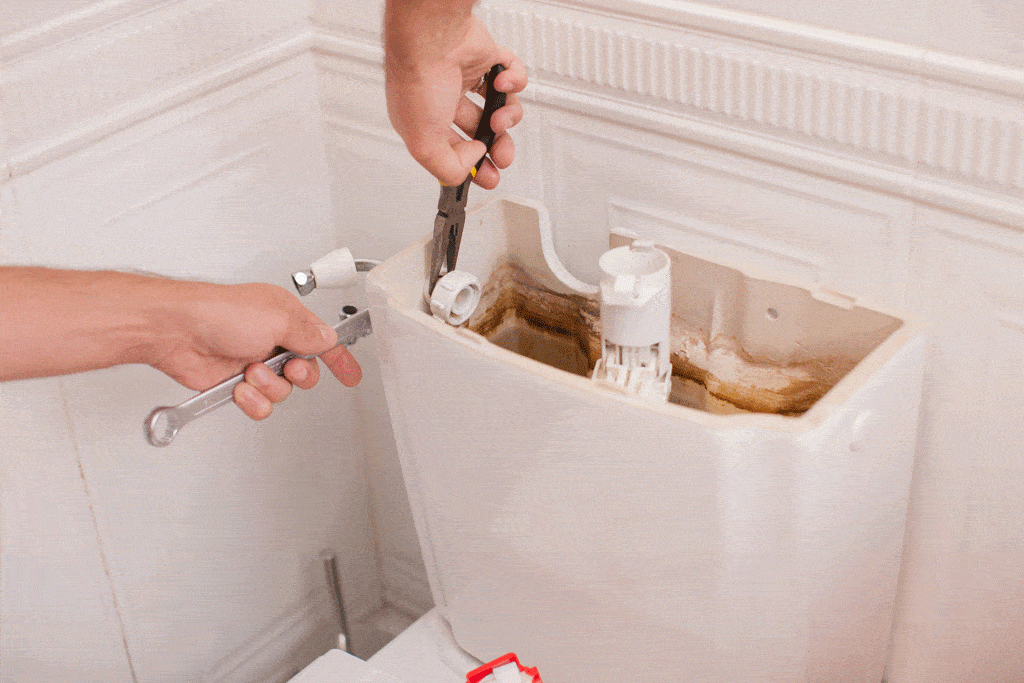 Photo By L Julia at Shutterstock
Affordable Toilet Repair Solutions
The term 'affordable' can seem like a mirage in the world of home repairs. 
But with Peach Plumbing & Drain, it's a reality that reflects our understanding of your concerns. 
We know that cost isn't just a number; it's a factor that can keep a perfectly resolvable issue from being fixed. 
And we're here to change that.
We offer competitive rates, not to start a price war, but to ease your financial concerns, to turn 'costly' into 'cost-effective', 'expensive' into 'accessible'. 
Our aim? 
To ensure that every Atlanta home gets the toilet repair service it needs without breaking the bank. 
We believe quality service and affordability can go hand in hand, and we make it happen, one service at a time.
Experience hassle-free flushing with our professional toilet repair. Call 678-322-7236 today.
Current Promotions and Discounts
Who doesn't like a good deal, especially when it comes with top-notch service? 
At Peach Plumbing & Drain, we spice up your service experience with exciting offers. 
Picture this: quality toilet repair service, punctual and professional plumbers, and on top of it all, a hefty $50 off on any repair!
That's right! 
We're rolling out the red carpet, inviting you to experience our exceptional service while enjoying an instant discount. 
Because we believe your first experience with us should be more than just satisfactory—it should be memorable. 
And what better way to create happy memories than by combining excellent service with substantial savings?
Remember, these offers aren't forever! So, why wait? 
Call us today and let's turn that toilet trouble into a tale of terrific service and tremendous savings!
Experience hassle-free flushing with our professional toilet repair. Call 678-322-7236 today.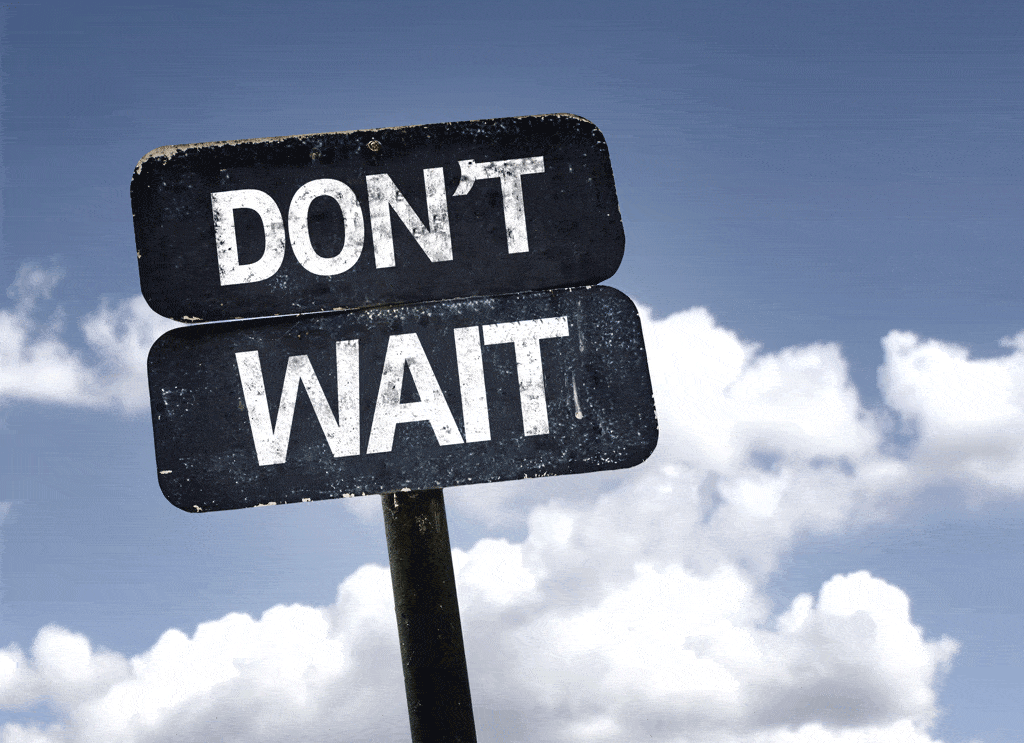 Photo By Gustavo Frazao at Shutterstock
Don't Wait, Call Now For Immediate Assistance!
Ever been in the middle of a plumbing crisis? 
Toilet troubles can turn from minor inconvenience to major issue faster than you can say "flush"! That's why our mantra at Peach Plumbing & Drain is "Don't wait, call now!"
As soon as you spot a problem, don't delay, don't procrastinate. Every second counts when it comes to plumbing issues. 
We're here, ready and eager to assist, with our team of dedicated professionals standing by. 
In the heart of Atlanta, GA, there's no toilet trouble too tough for us to tackle. 
So why wait when help is just a phone call away?
Experience hassle-free flushing with our professional toilet repair. Call 678-322-7236 today.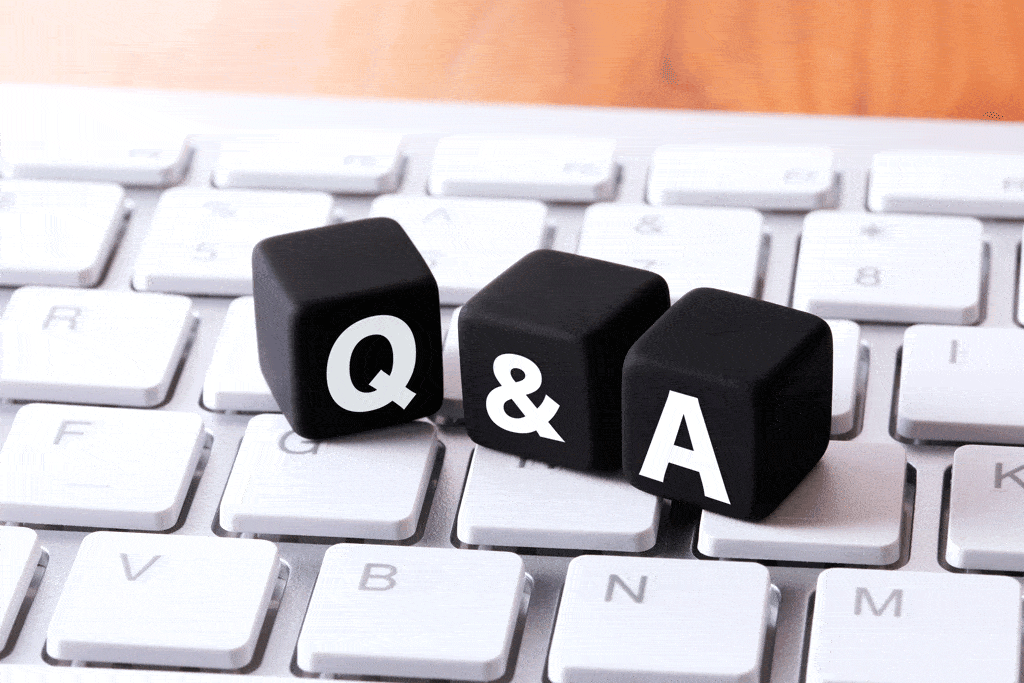 Photo By Nishihama at Shutterstock
Answers to Your Toilet Repair Questions
When faced with toilet troubles, questions can multiply as fast as the problems themselves. 
So, let's get you some answers! 
Our commitment to transparency extends to providing comprehensive information to our clients.
How quickly can you respond to my call?



No sooner than your call ends, our team swings into action.





We take pride in our swift response times, knowing that a prompt response can make all the difference.

What common toilet problems do you handle?



From constant clogs to weak flushes, leaky seals to noisy tanks, we handle a broad spectrum of toilet problems.





If it's a toilet trouble, we've likely seen it—and solved it—before.

Are your services guaranteed?



Absolutely! We guarantee not only our services but also your satisfaction.





If we're fixing it, we're also standing by it!

How much does a standard toilet repair cost?



Cost varies depending on the problem, but rest assured, we offer competitive rates and transparent pricing.





No hidden costs, and no surprise bills.

How can I prevent future toilet problems?



Regular maintenance and mindful usage go a long way in preventing toilet issues.





And, of course, we're here to advise and assist!

Photo By Ratchanee Sawasdijira at Shutterstock
Solve Your Toilet Troubles Today with Peach Plumbing & Drain
Don't let toilet troubles sour your day. 
Choose Peach Plumbing & Drain—the trusted name in toilet repair in Atlanta. 
We're more than a service; we're a solution. 
A solution that's not just about fixing toilets, but about restoring your peace of mind. 
We handle the problem, so you don't have to.
So why spend another minute stressing over plumbing problems? 
Grab your phone, dial our number, and bid goodbye to your toilet troubles. 
The solution to your toilet distress is just a CALL NOW away!
Experience hassle-free flushing with our professional toilet repair. Call 678-322-7236 today.
Photo By Pixel-Shot at Shutterstock