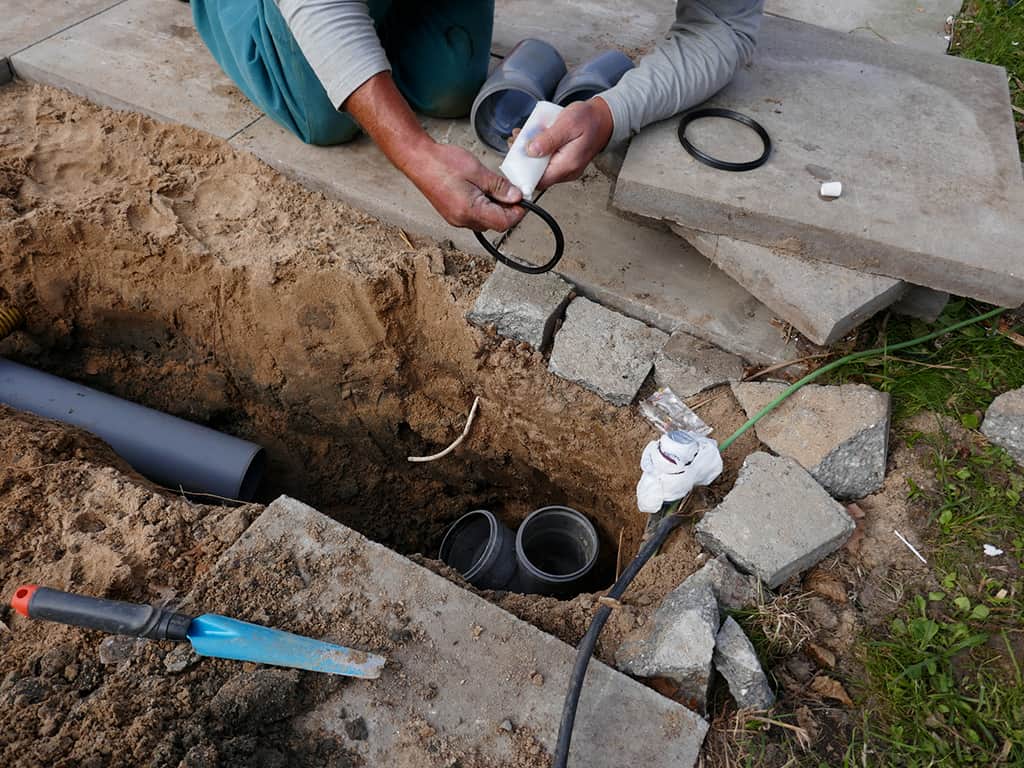 Top-Notch Plumbing Repair Service By Peach Plumbing & Drain | Atlanta, GA
The American South's geographic center is Atlanta. The New York of the South is regarded as a worthwhile location for business and travel by both tourists and investors. Being the top plumbing company in this fantastic city makes Peach Plumbing & Drain very proud. We are loyal to our community, and every task we complete reflects this commitment.
The best of the best are our plumbers. All of our workers have the opportunity to advance their positions and get competitive compensation and benefits on-site. Peach Plumbing & Drain stands out from other plumbing companies in Atlanta, GA by luring plumbers with technical know-how and a dedication to providing top-notch customer care.
A leaky faucet may waste up to 20 gallons of water each day, which could keep you up at night. If your shower never gets warm enough, your water heater might need to be replaced. Long flush times in the washroom might be an indication of more serious problems. You can count on Peach Plumbing & Drain to take care of all of your plumbing issues if you live in Atlanta!
Careful Repair Services
Peach Plumbing & Drain offers a range of plumbing services, including:
Emergency

plumbing repair

Clogged drains

Slab leaks

Drain cleaning

Water heater installation

General maintenance, and more!
Crisis Plumbing
Plumbing woes may happen at any moment, and they don't only happen on weekdays and during business hours. With years of combined expertise and a top-notch staff of certified experts on call 24/7/365 to handle any plumbing repair emergency in, Peach Plumbing & Drain is the company to call.
The most frequent plumbing disaster is a leaky pipe. Large volumes of water can be pushed into your home and cause considerable damage if your pipes suffer a catastrophic rupture. Your house could quickly sustain internal water damage costing thousands of dollars.
Wasted Water
A leak will, at the very least, result in a rise in your water expenditures, requiring you to pay more for water that is essentially being wasted.
If you have a leak, stop the flow of water. It will prevent serious damage to your property. Find the main water valve, then shut it. After doing this, turn on every faucet and flush every toilet in your home to drain your plumbing system completely.
The next step is to turn off the electricity to prevent electrocution. It is important to know how to safely turn off the electricity since doing otherwise might be dangerous. Consult a professional if you're uncertain. If you see or smell anything that could be a fire, call the fire department, and leave your home until it is safe to return.
Slow Drains
A sink that drains slowly can be quite annoying and attract insects like mosquitoes. The major cause of slowly draining sinks, bathtubs, and shower trays is a clog developing in your plumbing.
Food, grease, hair, soap, and toothpaste build up on the interior of the drainpipes causes blockages. Over time, clogs develop and gradually reduce the flow of water through the pipes until they are totally clogged.
Drain cleaners advertise that they can clear up tiny clogs, yet recurring blockages are evidence that these abrasive cleaners are ineffective. A leak or a burst pipe can be caused by the regular use of aggressive cleansers that erode older piping and joints.
Having a professional plumbing repair (like a drain cleaning) is the most secure and effective way to remove clogs without harming the pipes. It's a good idea to remember to dispose of oil and food properly, and be vigilant about placing hair traps over each drain to prevent blockages.
Leaky Slabs
Nobody wants to hear that there is a slab leak. Your home's foundation and structural stability may be compromised by a slab leak and is considered a significant repair. Slab leaks occur when water or sewer pipes destroy the concrete foundation of your Atlanta home.
In older homes, the plumbing system is put under extra stress since it is more likely to shift on its foundation.
Your pipes will degrade over time as a result of interactions with concrete, gravel, soil, and even other pipes. Tree roots are infamous for winding themselves around sewage lines and creating problems that necessitate the experienced plumbing repair services of Peach Plumbing & Drain.
If fractures form in the foundation as a consequence of water or sewage intrusion, your Atlanta home's structural integrity may be in jeopardy. Keep an eye out for water pooling close to your house. The best way to handle a slab leak is to have it investigated by prepared experts.
Sewer Line Plumbing Repairs
The term "wastewater" is earned If you notice brown water coming up from a drain and it smells bad, you might require a professional sewage line repair. Drainpipe clogs are a typical reason for this situation.
People frequently disregard how delicate their plumbing is. Clogs in the sewage system are caused by substances like food, soap, and things accumulating in the pipes. When flushing down the toilet or rinsing down the sink, use caution. Just because a product's maker says it's acceptable to put the product into your plumbing system doesn't imply it's a good idea. It may just necessitate a repair.
Any obstacle is discovered and removed right away during a plumbing repair. We have specialist equipment, such as a video camera on the end of flexible tubing which precisely measures the length of the obstruction and the extent of the damage. Professional drain cleaning services can safely remove a clog, but if the line is damaged, it needs to be replaced.
Plumbing Repair and the Installation of Water Heaters
Repairing water heaters is the main emphasis of our plumbing business in Atlanta, GA. Water heaters need to be regularly maintained if you want them to function properly and endure for a long time.
Peach Plumbing & Drain strongly suggest that routine maintenance be carried out once a year for this reason. Your water heater will operate more cost-effectively with regular maintenance.
The average lifespan of a well-kept water heater is between 10 and 15 years with regular plumbing repair, but if it isn't maintained, it will need to be replaced much sooner. We do heater installation and repair for both tank and tankless models.
Peach Plumbing & Drain Offers Georgia's Best Plumbing Services
For many years, Peach Plumbing & Drain has provided Atlanta, GA residents with high-quality plumbing services. We are a family-owned and operated plumbing service company with a group of skilled, plumbing repair professionals ready to take your call.
Photo By anela at istock