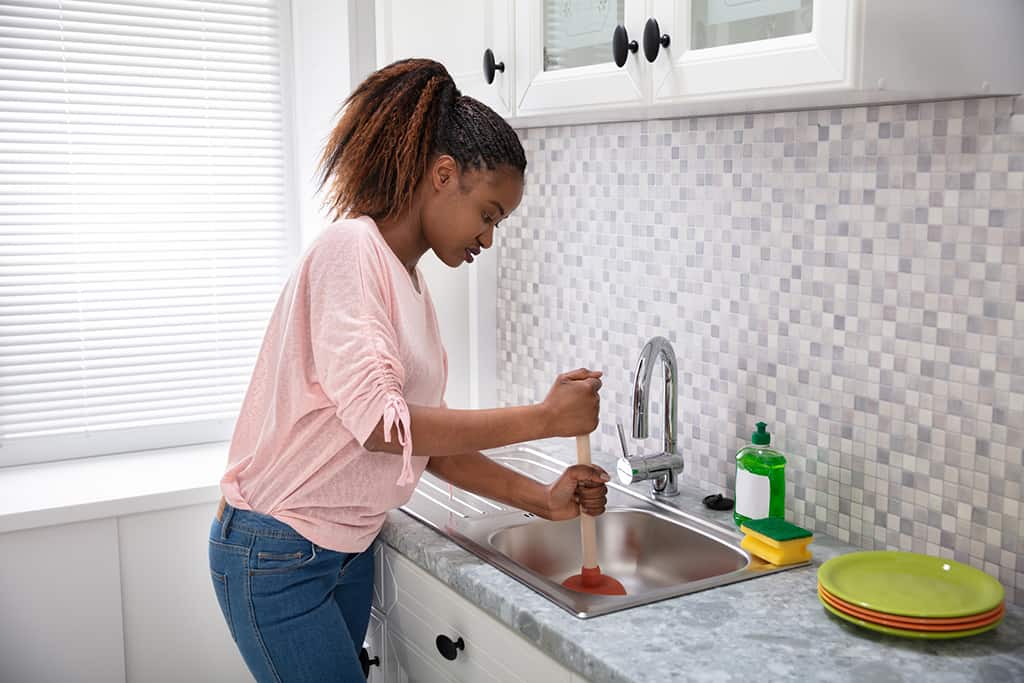 Top Plumbing Service in Buckhead, GA
Photo By AndreyPopov at istock
Are you looking for quality plumbing service in Buckhead, GA? Finding the right plumbing company can be tough. You want someone with experience who is licensed and insured. At the same time, it's important to know you can trust the person sent to your home to fix the problem.
When you need trustworthy, affordable service, reach out to Peach Plumbing and Drain. Our licensed plumbers serve Buckhead and the entire Atlanta Metro area. We carefully vet out each person we hire to give our customers peace of mind. At the same time, our professionals are well-trained and experienced in both commercial and residential plumbing.
We Handle Plumbing Emergencies
When you have a major leak in the middle of the night or can't figure out how to turn off the main water valve after a pipe breaks, contact our team for immediate service. We provide emergency plumbing service 24/7. All you have to do is call to report your problem and we send the right technician for the job.
All plumbing issues might seem like an emergency when you're in the midst of them. The thing is, If it's an emergency to you, it's an emergency to us. If you feel that your water heater has become a ticking time bomb, don't try to fix the problem yourself. Water heater repairs require trained plumbers who understand the dangers of working with scalding water under pressure.
At Peach Plumbing and Drain, we will send qualified pros to you, day or night. Our licensed, courteous and alert plumbers will set the plumbing right at your home or business.
Whether you're calling us for an emergency or regular service call, our plumbing service begins with an assessment of the damage. This will help us provide an accurate estimate and ensure that we have the right equipment and parts and our well-stocked vans to fix the problem. While we explain what's happening, we stop to answer your questions and make sure that you understand your options. From replacing old fixtures to removing major clogs, our plumbers have your back.
Plumbing Service for Leaky Fixtures and Sinks
After you call us for plumbing service, turn off the water supply to your leaky fixture or sink. If you aren't sure how to do that, we could probably walk you through the process or you can shut off the main water valve if you know where it is. This step minimizes damage to your carpeting, floors and walls.
Tubs and Showers
Whether you need tub and shower installation, maintenance or repairs, we can provide the necessary plumbing service to keep your tub and shower running smoothly. While most tubs and showers have access panels on the wall they are installed against, that isn't always the case. Sometimes, the panel is located under the tub. If so, we need to complete the work from the floor below or the basement. Once we have the panel open, we shut off the valve to ensure that water doesn't leak while we complete the repairs.
Drain Cleaning Services
If you have clogged pipes, it can cause dirty water to back up in your tubs or sinks. Our plumbers can clean the drain, find the source of the clog and remove the hair, soap, and debris blocking your pipes. Standing water and foul odors present health hazards to you and your family. If you have slow or clogged drains, call us for drain cleaning services today.
Water Heater Plumbing Service
A burst water heater can be terrifying and we don't want your family to have to face that kind of situation. Call us to examine your old, damaged water heater before it floods your home. If your water heater is more than 10 years old, it may be time to consider a newer model. Replacing your water heater can lower your energy bills and give you a reliable source of hot water for years to come. We may suggest a tankless water heater that can lower your water and energy bills and supply hot water on demand.
Sewer and Water Lines
If you have a problem with your water or sewer lines, we will find and fix it. You can count on our experienced plumbers to use video cameras, commercial augers and any other tools and equipment necessary to find your broken pipes and fix them quickly.
Camera Inspections
Cameras provide an inside look at your pipe so that we can diagnose potential issues during a routine inspection. If you have a clog, camera inspections can help us find it quickly and remove it so that you can enjoy free-flowing water and your business or home.
Leak Detection
Leak detection is an integral part of any comprehensive plumbing service. If you notice wet spots on the walls or ceilings, you may have a leak. We will find the source of the leak and make the necessary repairs so that you don't have to worry about mold and mildew encroaching on your home.
Commercial Plumbing
Our team handles all types of commercial plumbing service. Whether you have a leak or need new pipes installed at your business, we have you covered.
Our commercial services include:
Clogged Drains

Septic and Sewage Repair

Flooding

Lateral Line Repair

Lateral Line Installation

Sewer Jetting

Water Pumping

Faucet and Sink Repair

Water Line Repairs

Leak Detection
Residential Plumbing in Buckhead, GA
Our plumbing experts are always on call for residential plumbing service in Buckhead, GA. Contact us at Peach Plumbing & Drain today for backed-up drains, plumbing installations and to ensure that your hot water heater performs optimally for years to come. We stand behind our parts and labor and use only the best equipment on your plumbing.