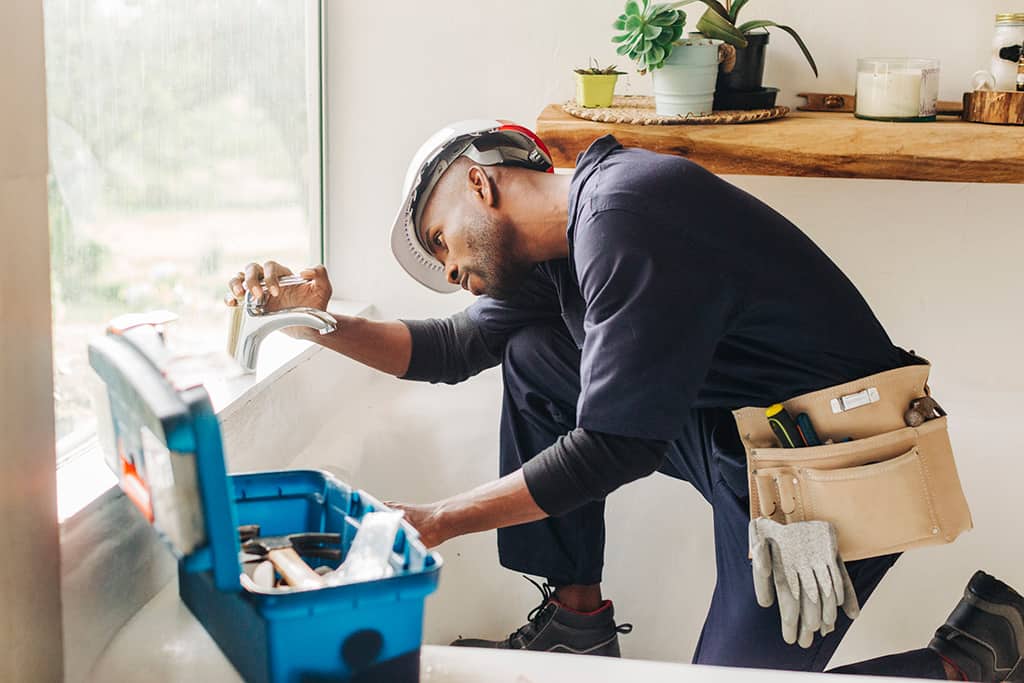 Top Qualities Of A Good Plumbing Repair Professional | Atlanta, GA
Photo By Portra at istock
Modern plumbing systems are extremely durable and reliable. They rarely develop problems, and therefore, homeowners can go for many years without requiring plumbing services. However, when a plumbing problem occurs in your Atlanta, GA home, it can cause serious inconveniences. For instance, if your water heater is broken, it can interrupt the supply of hot water to your house and force you and your family to take showers and do other cleaning tasks with ice-cold water, which is not fun at all. However, most plumbing issues are quite complex, and it is hard for you to fix them on your own unless you are a professional plumber. Therefore, you need to be in touch with a professional plumber you can trust to help you solve any plumbing issue you might face in your house. Unfortunately, although there are many plumbing repair services providers in Atlanta, GA, finding a good one is not necessarily easy. Therefore, you need to do your due diligence to settle for the right one. Below are some top qualities of a good professional plumber.
Licensed
As mentioned above, although there are many plumbing service providers, most of them lack what it takes to offer quality services and fix plumbing issues decisively. This is why the plumbing industry is highly regulated. Authorities do their best to ensure that only the plumbing repair experts who are qualified to offer plumbing services are allowed to do so. Authorities do this by issuing licenses to plumbers who have undergone the necessary training and passed a series of tests. Therefore, for you to determine if a particular plumber is good enough, you need to ask them about their license. If a plumbing provider is unwilling to show you their license, then it is likely because they are not licensed, meaning that they might not be adequately trained. Hiring such a plumber to fix a plumbing issue in your house can be very risky in the sense that it can end up voiding your warranties, and there will be no guarantee that the issue will be fixed correctly.
Insured
Plumbing jobs are quite involving, and when you call a plumber to help you with plumbing repair, there are many things that might go wrong. For example, the job might involve a significant risk of personal injuries and even property damages. Good professional plumbers prepare for such risks by taking insurance covers against them. This is meant to shield homeowners against financial losses when things go wrong during plumbing repairs in their homes. For instance, when you hire an insured plumber, you can rest assured that you will not be the one to be held liable in the event of accidents or property damages since their insurance will take care of such issues. On the other hand, if you hire an unlicensed plumber, you might end up paying for possible property repairs or medical bills from your pocket if the plumber causes some damages to your house or gets hurt while working in your house.
Experienced
Plumbing repair is an extremely technical job, and therefore, like in other technical jobs, plumbers seem to get better at their work with experience. The more years a plumber has been in the industry, the more familiar they are with various plumbing issues and the easier it is for them to diagnose and repair plumbing issues. In any case, no plumbing business can survive for many years without providing high-quality services consistently. Therefore, in addition to being more skillful, experienced plumbers have a track record, and therefore, it is easier for you to judge how professional and reliable they are based on what the people they have serviced in the past have to say about them. In other words, if a plumber has not been in the industry for more than a few years, choosing to hire them is a big gamble because they may not be familiar with some plumbing situations, meaning that they might not be in a position to help you fix all the residential plumbing issues that you might face.
Availability
Of course, there are some plumbing issues that can wait to be fixed another day. For instance, if you have low water pressure in your home, you don't have to schedule an emergency plumbing repair. However, given the importance of your plumbing system, most plumbing issues have to be fixed as soon as they have been identified. For instance, if you have a blocked toilet in your house, it can create a scene that you definitely do not want to see. Similarly, if your water heater is malfunctioning, continuing to use it can even be dangerous. Therefore, given the urgency with which most plumbing issues need to be fixed, good plumbers offer 24/7 plumbing repairs services. If you make the mistake of picking a plumber who is not always available, you might be forced to live with flooded bathrooms or frozen pipes for several many hours or several days waiting for your plumber to be available. To prevent such an eventuality, it is imperative for you to ensure that you get a plumber who is willing to pick your calls and respond to your plumbing issues at any time of the day or night and on any day of the week.
The Bottom Line
Overall, it is apparent that shopping for a plumbing repair expert can be quite a daunting task considering that a lot of plumbers in the industry lack the capacity and the technical know-how to offer quality plumbing solutions. Therefore, you need to be extremely cautious with the plumber you pick to ensure that you do end up disappointed. If you are looking for a reliable plumbing repair expert in or around Atlanta, GA, Peach Plumbing & Drain is an excellent plumbing contractor to choose. We have been repairing residential plumbing systems for many years, and you can count on us to fix yours decisively and efficiently. Get in touch with us today for more information about our company and services.