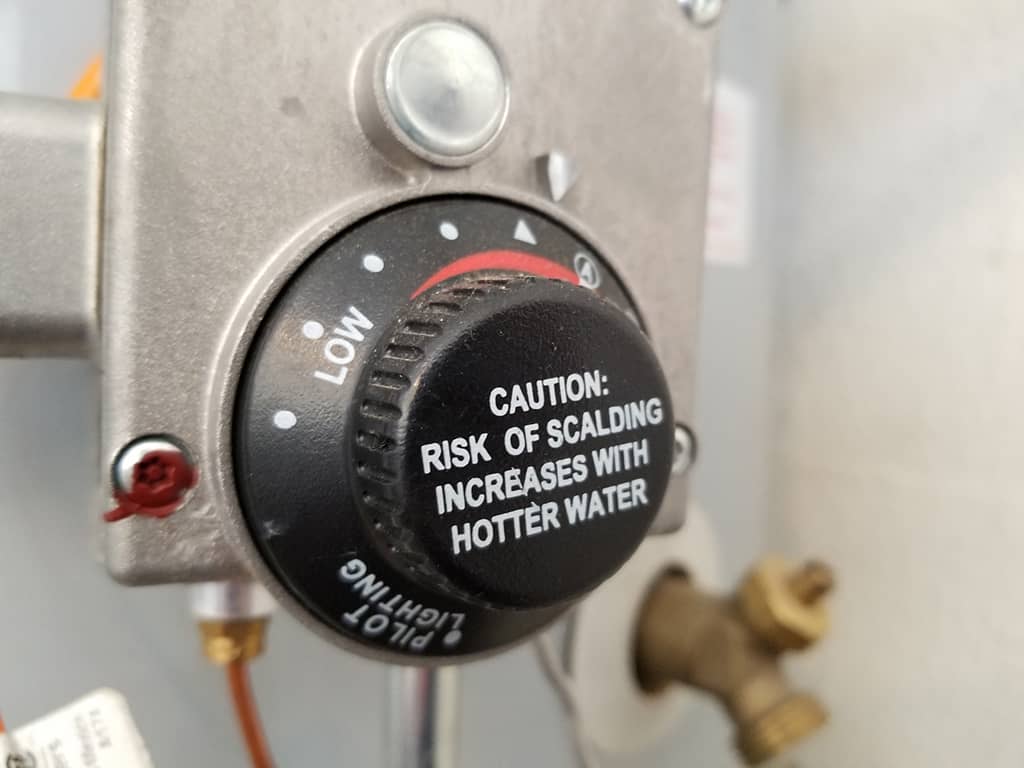 Understanding Water Heater Repair | Atlanta, GA
So, your water heater has stopped working and you're trying to figure out what your next steps should be. Well, your first step should be calling an Atlanta, GA expert in water heater repair so you can get someone to come to your house as soon as possible and get everything back working again. But you may want to know a little more about the process as well. Let's take a closer look at your water heater and what you need to know to make that call.
You want to make sure that it's getting taken care of, after all, and even though the water heater repair company that you hire is going to take care of most of the things involved in the process, knowing what you're getting into is definitely going to be important as well. You can and should make sure you know what's happening when you make that call to a repair professional. So, take a little time to look over your water heater and figure out everything you can. But don't wait too long because problems with your water heater are only going to get worse the longer you let them continue to go.
1. What Is Wrong?
You don't need to be able to diagnose the problem or prescribe a solution. What you need to know is what you're experiencing. Are you having trouble getting hot water? Does the hot water start but then stop? Is the water temperature fluctuating during use? Whatever you're actually experiencing is going to be enough for the water heater repair team that you call because they can use that to get an idea of what's wrong before they show up. That way they can have the right tools on hand the first time around.
If you don't know or share anything about the problem you might find that the team you bring in for water heater repair isn't actually able to do anything the first time. Sure, if it's a minor problem or a common issue they might be able to get it taken care of, but if it's something more involved they may or may not actually have the tools and supplies necessary to handle the problem if you can't give them at least a little heads up about it. By gathering as much information as possible you'll set yourself up for better chances.
2. Gather Intel
Talk with your family and anyone else who has been in the home lately to find out what they have experienced. The more information you can get the better off you're going to be because you can share all of that information with the Atlanta, GA water heater professional that you hire. Having more information may feel like you're overloading them but that's actually not the case at all. If you can let them know that you're experiencing water temperature fluctuation and a smell to your water when it's running then there are certain things that they know to check out first.
Another thing to know is just how long these problems have been occurring. If you know that it just started then let them know that. If you know that it's been going on for a while but you didn't think it was a big deal or you didn't get a chance to make that call it's okay to tell that as well. In fact, it's best to be completely honest about what's going on so you can get the job done right the first time and make sure that it's done fast.
3. Bring in the Pros
If you're ready to actually get the job done make sure that you're hiring a professional team for water heater repair. You don't want to find yourself with a job that's only half done or that isn't done as well as it should be because the people you hired to work on it just don't know what they're doing. Instead, you want to do your research and find a professional in water heater repair who can make sure that everything is taken care of right from the start and as fast as possible.
When you do your research make sure you're looking at things like experience, licensing, and the team that they hire. You definitely don't want to find yourself with problems that are even worse than when you started. But when you hire someone who actually knows what they're doing you're going to be off to a great start. You'll also want to talk to people who have hired them before because that lets you know that you're working with someone who other people have worked with and trust to get the job done right.
4. Talk to Peach Plumbing & Drain
Once you've done your research you're definitely going to know that Peach Plumbing & Drain is the right team for you. Our team is ready and able to do anything you need when it comes to your plumbing and your water heater repair. In fact, we'll take care of everything from prepping your home for a new water heater to getting rid of the old one and installing your new one. Then we'll take care of everything your water heater needs for its entire lifespan. All you need to do is give us a call whenever you need water heater repair and we can be there to help you.
Our team of experts has plenty of experience in water heater repair as well as other plumbing services so no matter what you're looking for you're in the right place. We take pride in the work that we do and make sure that your home is treated just like we would want someone to treat our own. Give us a call and find out why we're the best in and around Atlanta, GA. You won't be disappointed with the service you receive or the team that comes to your door to take care of you.
Photo By Tomsmith585 at istock