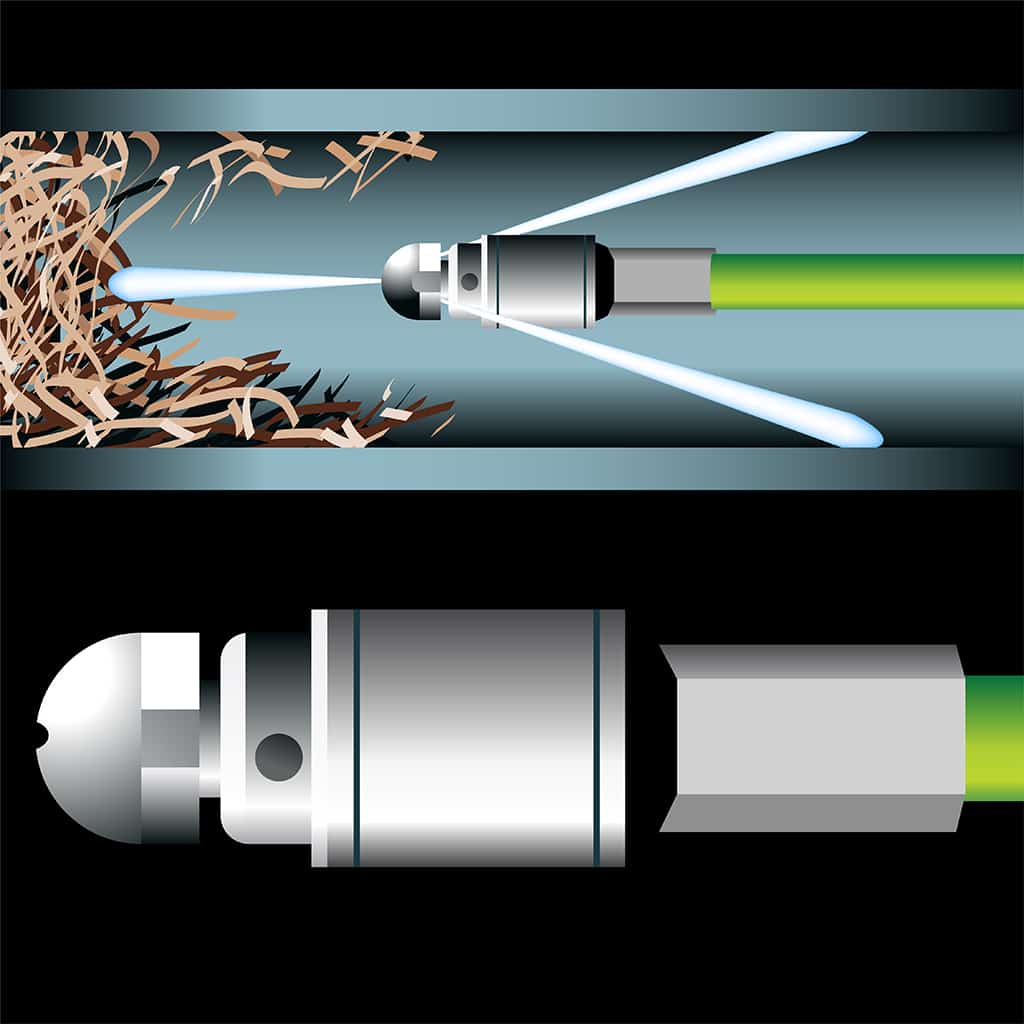 Ways That New Technologies And Materials Have Improved Plumbing Repair | Atlanta, GA
Photo By John T Takai at Shutterstock
If you're a long-time homeowner, you may be surprised to discover the ways that new plumbing repair techniques and technologies have simplified much of our work. This can be especially helpful with our 24/7 emergency plumbing service, since we have more tools in our toolbox, so to speak, to take care of your plumbing repair and let you get back to sleep. At Peach Plumbing & Drain, we're a locally-owned and operated Atlanta, GA family business with plenty of experience, a combined 72 years among us, and a passion for doing the best job for our customers. When new technologies are right for the job, we're glad to offer them as options that could save time or cost on the plumbing repair.
Leak Detection
In the past, locating leaks in a house's plumbing was an involved and invasive process, requiring educated guesses and holes cut in walls and other surfaces to confirm the source of the leak before plumbing repairs are performed. Since water often runs along pipes and drips off some distance from the leak, even identifying a wet spot in a ceiling isn't enough to locate the leak. Now, combinations of sonic leak detection for water lines, and video inspection equipment for both water supply lines and drains, make locating leaks much easier, especially when it's not walls that need to be cut, but cement floors for "under slab" pipes. Of course, the expert knowledge and experience of a skilled plumber are still a big component of the hunt for leaks as well. Catching leaks is critical because the moisture can produce mold growth in walls, along with further contamination of the leak involves a drain line. An effective plumbing repair can save thousands in home damage costs.
Drain Cleaning
Along with the variety of mechanical devices used to reach into plumbing and break up clogs, high pressure "hydro jetting" plays an important role in cleaning out pipes with clogs, lines narrowed by years of adhering material, and even the main sewer line. Video inspection is an important part of the process, not only to locate clogs and other material to blast away but also to ensure that the pipe is in good condition because the pressure involved, thousands of PSI, can cause problems with weakened or already leaking pipes. The use of high-pressure water to clear clogged pipes is yet another reason why homeowners should avoid using caustic chemicals which could be dispersed and cause injury.
Pipe Replacement
New materials and connection technologies make installing new pipes much easier and allow connections between pipes that at one point might have been inadvisable due to the joining of dissimilar metals. Indoor plumbing is only about a century and a half old, even the White House didn't have running water until the 1830s, and aging pipes installed up to the mid 20th century or so may be ready for a full replacement. Repiping is actually a fairly common upgrade for older homes, adding value by itself, but also used as an opportunity to upgrade the fixtures connected to the new pipes.
Advanced Fixtures
Water-saving technologies are an important part of modern plumbing, from showers and toilets to automatic sink controls. Toilets that have a dual-flush option for users to choose from are popular, and compressed air systems that blast a reduced volume of water to flush are also a common choice. Faucets in the bathroom and kitchen can use touchless sensors that allow hand washers to activate the water for just enough time to lather or rinse, after which the water turns off automatically. Other options include paddle-style handles that are easily operated by elbows or any other contact rather than the traditional turning, and provide advantages for seniors and disabled as well.
Sewer Line Options
One of the biggest concerns homeowners have in terms of their plumbing repair budget is the replacement of an aging or broken sewer line. In the past, this involved digging across the yard, removing the existing pipe, and installing a new one followed by replacing the soil and replanting. The connection to the city sewer line itself could be costly, as it often involved cutting into the street, which in turn required a traffic detour and a police office to implement it and direct traffic. Sometimes full line replacement is still required, but relining and patching the sewer line, called "trenchless" repairing, is an effective strategy, with anticipated lifetimes similar to pipe replacement. After all, the new lining actually protects metal pipes from corrosion, as well as patching the defects. For these, video inspection determines the feasibility and the location of damage, and the lining or patch material is pulled through the pipe and positioned, sometimes using a robotic mechanism.
Water Line Options
Damage to the incoming water line for a house is also a major plumbing repair concern, involving a smaller trench but otherwise similar repairs to the sewer line. Fortunately, several patching strategies for water lines are also available now, including some similar to trenchless sewer line repair. Leak detection equipment mentioned previously makes all the difference in both outdoor and indoor water line leak plumbing repairs. It listens for the sonic signature of water escaping under pressure and is able to estimate the distance from the device sensor to the leak itself. For water line problems in the house, traditional pipe patching and replacement are still commonly used, and the plumber will make sure that the leak is not a sign of overall pipe corrosion or weakening that requires repiping.
Your Local Plumber in the Atlanta, GA Area
At Peach Plumbing & Drain, we're a part of the Atlanta, GA community. You might see us while shopping, in the park, or at a game. We're glad to serve our community with expert plumbing repair, drain cleaning, and plumbing upgrades to add beauty, convenience, and efficiency to your home. Give us a call and get to know us and all our team has to offer.