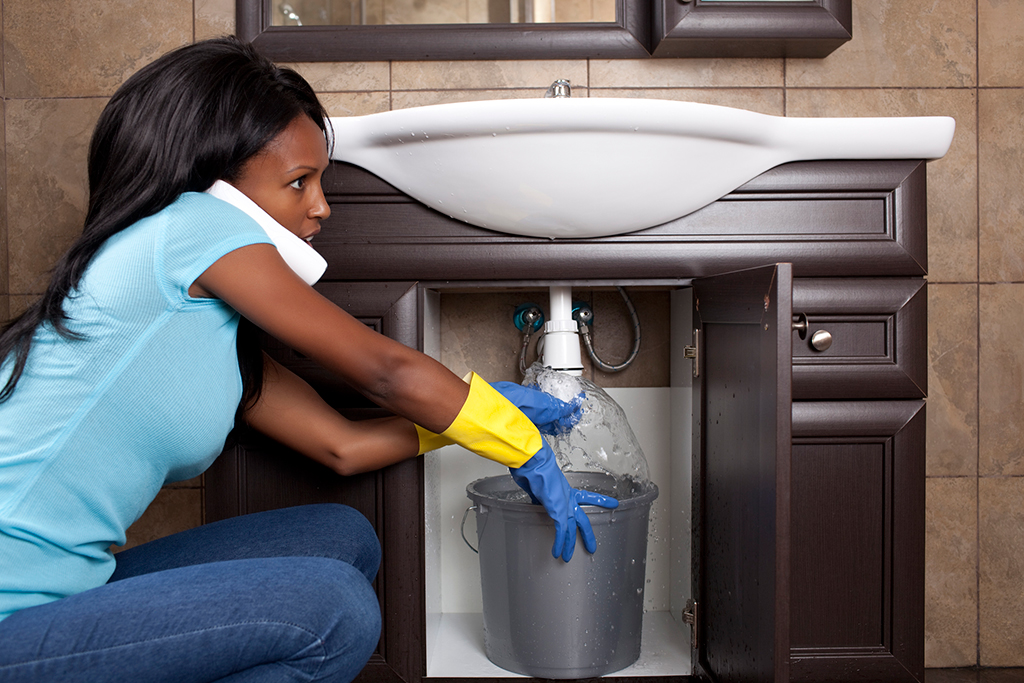 What Kind of Leak Would Be Considered an Emergency? | Insight from Your Trusted Sandy Springs, GA Emergency Plumber
Photo By RuslanDashinsky at istock
Plumbers can help you fix your plumbing afflictions. Common plumbing issues can be fixed by a professional and local plumber. Emergency plumbing situations must be handled by an emergency plumber. It's important to take care of emergency plumbing situations right away. Allowing an emergency plumbing malfunction to persist can result in significant amounts of damage. When deciding on who to hire as your emergency plumber remember to hire a reputable plumbing company in your area. Hiring a local and trustworthy company can help you develop a beneficial relationship with your local plumbing company. This is important because annual plumbing inspections can help prevent major plumbing malfunctions.
If you live in the Sandy Springs, GA, area, you can trust Peach Plumbing & Drain to correct any plumbing errors. Peach Plumbing & Drain also offers emergency plumber services for plumbing issues that must be addressed immediately.
Leaks
Not all leaks are considered an emergency. Small leaks should be handled by a professional but can hardly be considered an emergency. Small leaks must be fixed, however. Leaving a small leak alone can lead to larger more serious leaks. Proper maintenance for your pipes and faucets is imperative for proper functioning.
Leaks that are left unchecked can lead to mold and property damage. If the leak is neglected long enough the repair cost can continue to mount into the thousands. Fixing a small leak before it becomes a big problem can help you save money and prevent property damage. You will need to contact a professional plumber for small leaks. Hiring a professional gives you the reassurance that the leak will be dealt with properly.
Rapid Water Leaks
Rapid water leaks are considered a plumbing emergency. If your plumbing system is rapidly leaking water you should contact an emergency plumber right away. Rapid water leaks can cause catastrophic damage to property. The repair cost would be significant and the work would be extensive if left to run for too long.
The best way to handle a rapid water leak is to find the main water line valve and turn it off. This should stop the flow of water to all fixtures in the house. You should then contact a plumber right away. You must act fast when a rapid water leak occurs. By acting swiftly, you can prevent extensive damage from occurring on your property. You can minimize the damage and repair costs.
Hiring an emergency plumber to handle your rapid water leak will ensure a faster repair. An experienced plumbing technician will also be able to identify the cause of the issue and correct the error to prevent the malfunction from occurring again.
Causes of Rapid Water Leaks
Corrosion
If you live in an older home. This may be a problem. Older homes tend to have older pipe systems. Pipe systems made out of galvanized iron may need an upgrade. Old iron is likely to corrode after several decades. Copper piping is of higher quality than iron pipes, but will also begin to corrode at the end of its lifespan. Older homes usually use materials, such as these to comprise their plumbing system. PVC pipe is becoming more popular in modern homes. PVC pipes seem to last virtually forever and may not be leaking because of corrosion.
Your emergency plumber will be able to help make that assessment and suggestions on how to proceed for the future prevention of rapid water leaks. Rapid water leaks caused by corrosion could result in more if the problem isn't properly addressed. If you live in an older home in or around Sandy Springs, GA, you should contact a Peach Plumbing & Drain for a consultation, pipe replacement, and or repair.
Damaged or Loose Pipe Joints
The joints of a pipe might be the weakest point on a pipeline. Different kinds of pipes may be connected by different kinds of methods. It's important to contact an emergency plumber to repair the disengaged joints for you. Sticking them back together will soon lead to another rapid water leak without adding the correct adhesive. Adding the adhesive to the pipes in the wrong way can lead to many issues. These issues include contaminated water, poisoning, or incorrect application. The adhesives used to join pipes together are powerful and can sometimes be toxic and are used incorrectly.
Most pipe joints aren't in easy to reach places and may not actually be visible. It can be hard to determine where or if there is a rapid water leak that has occurred. You can determine whether or not a pipe has become disjointed by the noise or banging you may hear when you use it to turn on the water. Leaks may manifest through the walls, floorboards or ceiling. If you notice a difference in water pressure in combination with all of this, this may indicate a serious diversion of water in the form of a rapid water leak. If you notice any of these signs, it may be time to contact a plumber.
Excessive Water Pressure
Water pressure that is too high or too low is easily correctable. Inadequate or excessive amounts of water pressure is a common problem in households that rarely get the attention it needs. Many homeowners ignore this problem because it doesn't always look or feel like an issue until it is. High amounts of water pressure can lead to erosion, which can cause small or large leaks. Regardless of the initial size of the leak, it's important to have it addressed immediately. Unfortunately, you may not have realized a leak has sprung if the change in water pressure isn't drastic enough. Contacting your local trusted plumber for a regular plumbing checkup can help prevent a rapid water leak.
The best way to avoid having to contact an emergency plumber is to hire a preventive maintenance plumbing company to inspect and maintain your plumbing system on a regular basis. Residents in the Sandy Springs, GA, area have the luxury of hiring Peach Plumbing & Drain plumbing for all of their plumbing needs. Peach Plumbing & Drain provides emergency plumber services, alongside many other regular plumbing services.