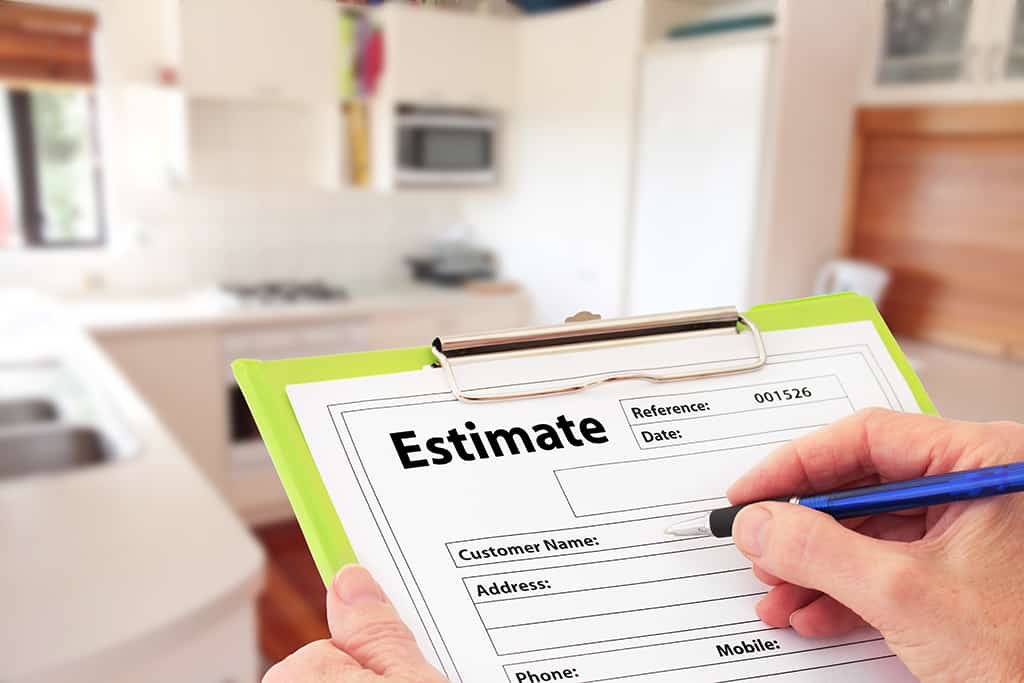 What To Expect When You Get A Plumbing Service Estimate | Sandy Springs, GA
Most of us never give our plumbing much thought. As long as water comes out when we turn on a faucet, and the water in the commode goes down when we flush, we are pretty happy. When things go wrong, though, all that changes.
When things go array with our plumbing, we quickly realize just what a major role it plays in our lives. Unfortunately, most of us have little idea of how to fix our pipes or the technical knowledge of how to do so properly. Thankfully, we do know it is a good idea to call a plumbing service to quickly fix the issues without causing further damage.
Whether you are having a problem with your drain lines, supply lines, or hot water heater, most reputable plumbers will be more than happy to come out, do an inspection, and offer an estimate. The question is, what should you expect when you make that call and receive your estimate from a plumbing service?
When You Call
The first thing you should expect when you call a plumbing service for an estimate is to be greeted by a professional, courteous operator. Professionalism begins when they pick up the phone, even if it is from a smaller company or an independent technician.
The person taking the call should identify themselves and the company they represent and ask how they can serve you. They shouldn't be rude but not overly familiar, either. Any call you make that does not begin in a similar manner should make you suspect.
Then they should make a note of the issues you are having and be able to ask pertinent questions to clarify any needed details of the problem. The better informed a plumber is before he leaves the shop, the better he can serve you on-site without wasting time or unnecessary delays.
Lastly, the operator should be able to provide you with a reasonably accurate timetable of when a technician will be able to respond.
When the Plumber Arrives
When the plumbing service technician arrives, he should be professional in every way. He should ask you for as many details as he feels are necessary to evaluate your concerns and plan a course of action. What he will need to do will significantly depend on the type of problem you are experiencing.
If all of the drains in your residence or store are backing up, they need to run a camera down the main line to check for restrictions. If you have a damp spot on the floor or ceiling, they may need to gain access to your attic or the crawlspace under the home. For other issues, such as a lack of hot water or rusty water, they may only need to ask a few questions and make a quick inspection. This phase could take as little as a few minutes or as long as several hours.
Regardless, the process should be performed quickly and efficiently with little wasted motion.
Some questions YOU might want to ask would include:
Are you licensed?

Are you insured?

Will you perform any needed work yourself, or will there be subcontractors involved?

Do you offer a warranty?
After the Inspection
Once the tech has finished evaluating the situation, he should outline for you the possible solutions for the issue and provide you with a timeline and cost estimate for each. Unless it is an emergency call out or the situation presents a risk to life, health, structure, or the environment, there should be no pressure tactics to push you toward one solution over another. They should tell you what they see as the best course of action, but the choice of how to proceed is up to you.
Once the plumbing service representative has made their recommendations and you have chosen the best solution for your situation and budget, they should be willing to provide you with a written estimate. For simpler jobs like rooting a drain line, this could be as simple as an estimate of their rates and the time needed to complete the work.
For more involved work, such as replacing a hot water heater or replumbing a section of a building, this might necessitate a deeper inspection or the need to work up an itemized list of the parts and equipment needed to perform the work.
If you are not offered a detailed estimate listing all of the charges that you will be expected to pay, you should consider this a major red flag. Any honest plumbing service should have no issue with providing an itemized estimate and timetable for the work you need to be done.
After You Receive Your Estimate
After you receive your estimate from the plumbing service, you will need to schedule the work to be performed. In most cases, the plumbers will be willing and able to work around your schedule to cause as little disruption to your life as possible.
Of course, as we all know, depending on the season, the weather can be variable. Mother nature might cause some delays if the work is to be performed outside, but they should be minimal. Otherwise, you should expect the plumbing service to adhere closely to the estimate and timetable you were provided. Of course, this process may not apply to an emergency call after hours.
It is never a good time to have issues with your plumbing. That is why Peach Plumbing & Drain does their best to make it as easy and painless as possible. We will even send you a picture of the service tech that is coming out to help set your mind at ease. For the best-personalized plumbing services in the area, call 678-322-7236, or you can contact them through their website.
For more information on any plumbing concerns you may have, see our most recent blog on this topic here.
Photo By Pixsooz at Shutterstock