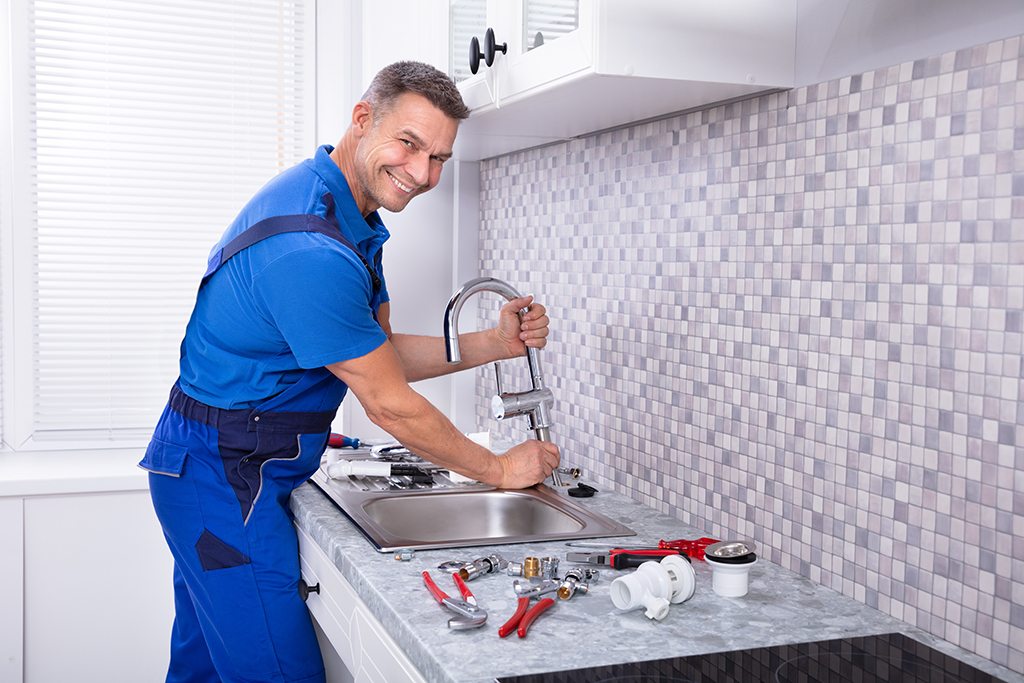 What To Look For In A Plumbing Repair Service | Atlanta, GA
Photo By Andrey_Popov at Shutterstock
Every household needs access to a good plumber. You can say the same about Atlanta, GA homeowners. Without one, they can be in a bind if the plumbing backs up or fails in any way. Being able to find a reliable professional to hire is an asset in that case.
Knowing where to look for a plumber, however, can be daunting, especially in a city as large as Atlanta, GA. Thanks to this guide, you'll be able to find a professional to work with in record time. It won't be as big of an issue locating a plumber that you trust because you'll have several sources for finding the right company to give your business to today.
The Best Plumbers Do Business Differently
No two plumbers are precisely alike. They do business differently. To ensure that you're getting your money's worth from the professional, it's important that they possess a certain level of skill and qualities that you admire in an expert. When the plumber checks all the boxes, you feel confident that they will do the job right.
Here's what to look for in a plumbing repair service:
The best companies pay attention to your needs from the moment you make your initial inquiry on. They take time to get to know you and what you need to have done to your plumbing system. They ask the right questions, so they're able to get to the root of the problem right away. It's the attention to detail that they provide that stands out the most in your mind.
Plumbers that want your business ask for it. They provide you with the answers that you need to hire them. They go out of their way to ensure that you don't feel inconvenienced any more than you have been by your plumbing issue. They ask what they can do to make the situation better for you and your family.
A plumbing service provider with knowledge is valuable. They can fix many plumbing issues with ease. When they come to your home on a service call, they're able to detect the problem quickly. The plumber works on the issue until it is no longer a nuisance for you and your household. When they leave, you know you won't have problems again for a long time.
Years of Service. Some companies have been in business for years. Others are new to the industry but employ the most talented people they can find. Years of service gives you an idea of the quality of service you'll receive. Businesses with long-standing records in a community have proven that they are willing to serve their customers well.
Customer Service Record.

Happy customers are indicative of a company that cares. When a company offers

plumbing repair

service that delivers on its promises, it shows. You know that you can trust the plumber to do right by you. You'll develop a long-lasting working relationship with the professional who you call when you need assistance.
Services Provided.

The more services a plumbing company offers, the better. You can rely on one professional to do all of your projects for you. You don't need to call multiple companies to service your plumbing system. Instead, you call the company that you worked with in the past and give your business to them exclusively.
A plumber that shows up when they say they will care about your time. They don't want to waste it because they know that you feel that it is valuable. When a plumber comes ready to work, you know the job gets done fast. You won't spend half the day waiting for the repair to take place.
A company that values your business isn't afraid to tell you that they do. They thank you in person, by phone, or by mail. They go out of their way to reach out to you to see if you need additional services. They emphasize the importance of the relationship you've built by being available when you need them most.
The right plumbing repair service is one that you can count on day and night. It takes time to learn your needs so it can address them adequately. The plumber that comes to your home to help you with your repair is one that you'll grow to count on for years. You're so confident in their ability to do the job right that you don't question who you'll call whenever you need secondary repairs done.
Searching for the Ideal Plumbing Service Repair Company 
There are many places to find a good plumbing company to hire. You can ask for recommendations in person or online. The people you spend the most time around are a wealth of knowledge regarding service people. They've likely needed to have their plumbing repaired at least once, which is why you'll want to contact them for a referral.
You can also use the internet as a resource. It's full of information that makes your search for plumbing repair service easier. For example, doing an online search turns up names of companies close to where you live. You can also request recommendations through Facebook. There is a special tool that allows you to create posts that you leave open for people to comment on.
Why Choose Peach Plumbing and Drain for Plumbing Repairs
Local residents don't need to look far to find a plumbing repair provider. Peach Plumbing and Drain has got them covered. Our company is one that people know well because of the high level of service it provides. Contact us today to discuss the different options that you have for your plumbing repair needs.
The phone number to reach our plumbing repair service at is 678-995-5082. Let us at Peach Plumbing & Drain know what we can do to serve you right. If you feel like your repair is an emergency, we'll dispatch a plumber to your location right away. We aim to serve you and your family well by providing you with plumbing that works well at all times.