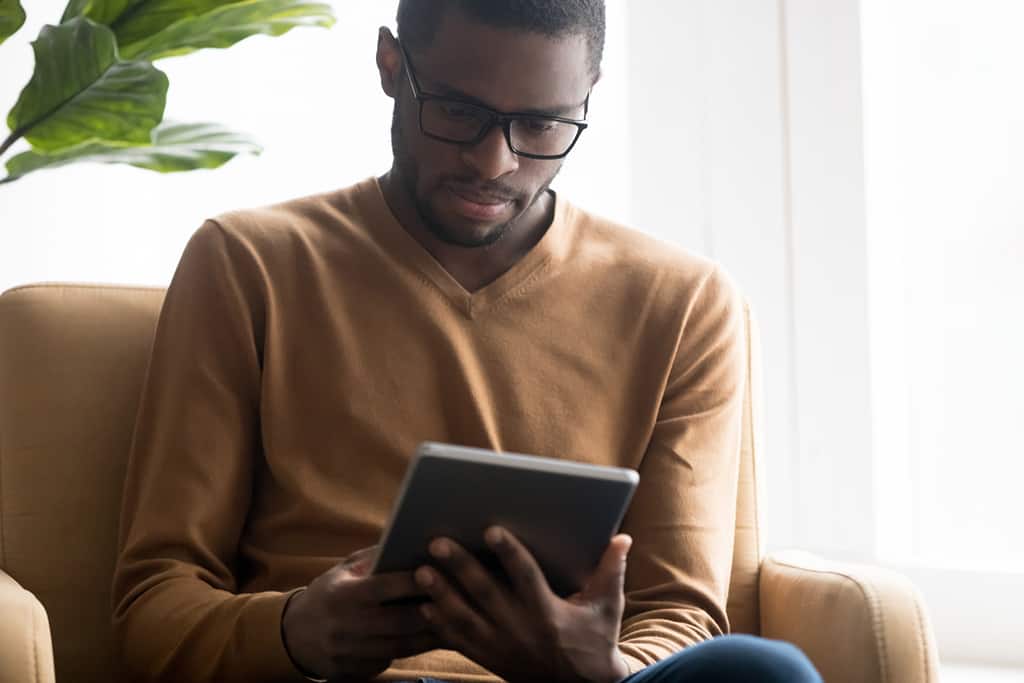 What To Look For In A Plumbing Service | Sandy Springs, GA
Photo By fizkes at istock
Sandy Springs, GA residents need plumbing service routinely. They cannot do without it, so they keep the name and number of a trusted plumber on hand to reach out whenever they need assistance. As a result, they're able to get things done in record time because they don't waste valuable minutes searching for a company they haven't had a chance to get to know better through referrals and reviews.
If you're new to the area and need help with your plumbing from a professional plumbing service, there are things you can do to make it happen quickly and without stress. One is to start looking for a plumber long before you actually need to use their services. By doing so, you save yourself the frustration of searching the internet for a company to call when there's a plumbing emergency. You'll know who to call and that they're available to assist you in your time of need.
Equally important is the fact that you get to be more selective when deciding who to give your business to that day. You're not calling the first company on the list and hiring them on the spot. You get the chance to call around until you discover a company willing and able to assist you with your request right away. You're able to hire the best company for doing plumbing work in the area because you took the time to get to know it and what it can do for you.
Choosing the Right Plumbing Service When You Need Help
Being selective in your choices of plumbers ensures that you make the right decision again and again. You get the best customer service experience possible which gets delivered to you consistently. You'll have no issue whatsoever feeling confident enough to call a professional for assistance when you discover the long, successful track record many companies in the area have currently.
Here's what to look for in plumbing service in Sandy Springs, GA:
A company that makes you feel like a priority from the moment you first speak to a representative. Get to know the companies in the area that are exceptional at what they do. You can easily find out more about them by learning how they treat your service request. If they act like it's a priority, then you know you're in good shape. You've got a company that puts you first, and it shows. You'll likely experience the same level of consistency with the company once the plumber arrives to complete the service request you put in earlier in the week.
A plumber that knows their way around various plumbing systems. Learn what makes companies outstanding by seeing their employees in action. The best

plumbing service

providers hire the best professionals in the industry. The knowledge and skills that the plumber shows are outstanding. They'll make you feel good about your decision to hire them to work on your home.
A plumbing service company that's transparent about its pricing. You don't want to be surprised with an astronomically high bill. That's why you should always ask for a quote before proceeding with a job. If you feel like the company can assist you at an affordable rate, feel free to give it your business. You should feel excellent about giving your hard-earned money to the company of your choice. Supporting local businesses is something you love to do.
A plumber that treats you like you matter and extends that courtesy to your family and pets. When you've had the opportunity to work with a company and see how good the professional is with your kids and pets, you'll feel comfortable giving it your business again. You want to hire people you can trust to treat your family well. The best plumbers are kind and professional at all times, with no exceptions.
A company that believes in making you a lifelong customer of theirs. A plumbing service provider that cares about you and your well-being is outstanding in every way. You'll notice a distinct difference in how the company is treating you. You feel like you're a priority at all times with the service provider. You feel like giving it your business exclusively because of how good it is about responding to your requests for service. By the time you've finished contacting the company and having your first service call taken care of, you'll know that you'll want to use the plumber again whenever the need arises.
Don't discount the job a good plumbing service in Sandy Springs, GA can do for you. Now that you know where to find the best candidate to hire, you can call and set up your request for assistance right away. Once you've gotten your appointment scheduled, you'll be one step closer to experiencing fewer plumbing problems. You'll have a reliable professional to reach out to whenever you need a helping hand in the future, too, which is yet another compelling reason to do thorough research of the companies you encounter today.
You never know when you'll need additional help from the contractors that you hire. Once you have a good idea of how a company works and what types of plumbers it hires, you can give your business to it exclusively. That means that you'll benefit from having a single company working on your plumbing system year-round instead of multiple contractors.
Who to Call When You Want the Best Customer Service Experience
Peach Plumbing & Drain has your best plumbing service interests in mind. It puts its customers first, and it shows. Every time you call us with your request for assistance, you're able to get things done on time and within budget. We care about your well-being and want you to experience great relief when we remedy your plumbing problem right away.
Call 678-322-7236 with your request for assistance right away. You don't know what you're missing out on until you've seen our plumbers in action. You have a right to experience the best plumbing experience humanly possible. Let us be the one that delivers it to you today.