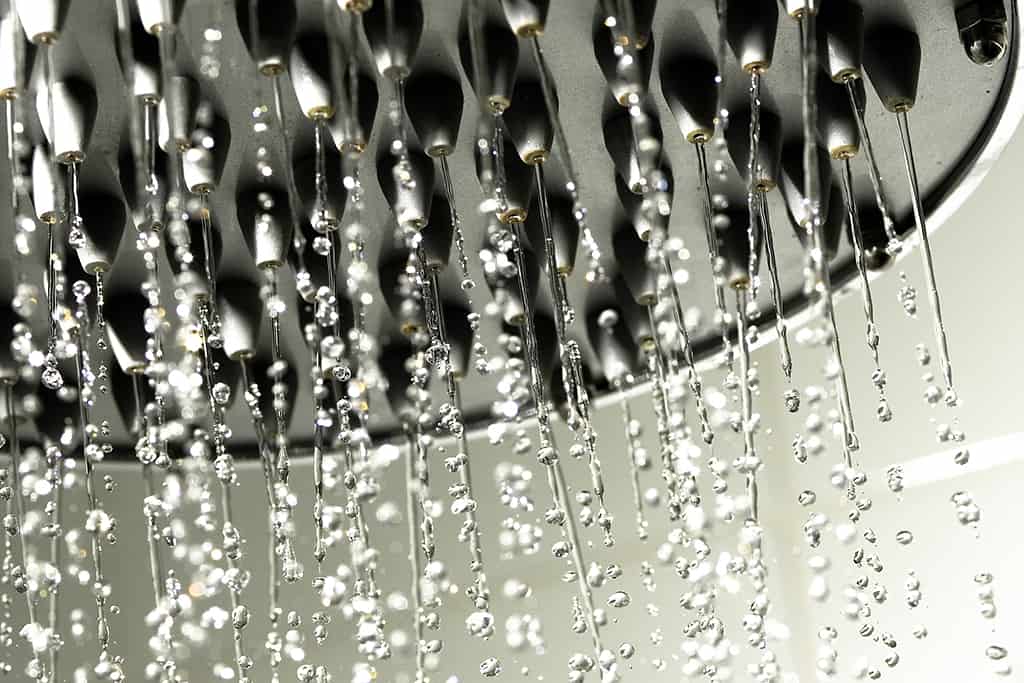 What's A Horizontal Shower? Plumbing Service Ideas For Your Next Remodeling Or Upgrade Project | Brookhaven, GA
Photo By vid64 at istock
Time for Some Change at Your Place? Don't Forget the Plumbing!
If you've spent more time than usual at home lately, you've probably gotten some ideas of what would make life for your family a bit more comfortable and even fun. If you're thinking of remodeling, at Peach Plumbing & Drain we'd love to help with interesting plumbing additions. If you've got a few upgrades in mind that involve water, whether fixtures or appliances, we're also ready to step up and provide plumbing service to help make things interesting. After all, you'll not only enjoy your home more, but you're likely to add value should the time come to put it on the market.
So, What's a Horizontal Shower?
A horizontal shower is an experiential way to relax and bathe. You recline on a comfortable surface, receiving a rain-like shower from a series of water bars located in the ceiling above. You can use a nearby control to adjust the temperature, intensity, and volume of water for your experience. The effect can be adjusted to provide a zen-like balance, create intensity, or simply relax and calm your body, washing off the stress of the day. The high-end horizontal shower includes a number of design elements such as polished or matte metals and grounding ceramic, porcelain, or stone tiling for the bed, walls, and shelves in the shower nook. It's an amazing feature to have our plumbing service add to your home's spa or master bedroom, but we have lots of other ideas for more limited-scope projects.
Interesting Faucets for Practical and Aesthetic Appeal
Electronically controlled fixtures such as touchless faucets are convenient and also hygienic, allowing your family and visitors to wash their hands without touching the faucet controls. These systems, easily installed by our plumbing service, also help save water, as you get the water you need, when you need it, and won't be tempted to leave the water running while you soap up. A beautifully styled faucet in a bright chrome or brushed platinum finish is a highlight of your style upgrade. Bowl-style sinks are also popular, providing a modern touch but inspired by long-ago lifestyles.
Plumbing Advantages for the Bathroom
Smart homeowners are considering 2-inch drain piping in new projects, increasing the wastewater flow and reducing the chance of clogs. It's quite an improvement over typical 1-1/4 or 1-1/2 inch PVC piping, but with little or no added plumbing service and material cost for your project. Why not also include a low-flow toilet, perhaps a hidden-tank model? This type of toilet takes up less space in your bathroom, since the water storage unit or cistern is located in the wall. This does reduce the convenience of maintenance access to the unit, but the tradeoff may be a significant design or space improvement in your bathroom.
Showers and Tubs
Changing from a functional shower or tub to a stunning one can add life to your morning energizing routine or bedtime relaxation process. Freestanding tubs with or without a shower head provide a more open and luxurious feeling, and are excellent for families with children. Recessed tub spaces with shower plumbing are a bit more private and space-saving, and can be enclosed in glass like many showers now are for a high-end feel. If your bathroom has the advantage of morning daylight, you'll look forward to waking up and preparing for the day in a well-lit space.
Here in the Brookhaven, GA area, a tub is considered less essential for modern homes and remodeling projects, unless it fits the owner's lifestyle. High-quality shower facilities are popular, and our plumbing service can create a stylish and functional space you'll enjoy. Some customers like glass-enclosed spaces, space-efficient or spacious, while open, tiled showering spaces provide a casual, unstructured way to bathe. Modern showerheads save water but also increase the comfort and coverage of the spray for faster washing and rinsing when needed, and more comfortable, massage-quality spray when you have the time to relax. For European-style convenience, consider a handheld spray unit.
Kitchen Features and Appliances
In the kitchen, the sink and related plumbing are natural upgrades that set the tone for convenience and efficiency. It might make sense to have our plumbing service expand the working sink to a two- or even three-sink model, providing space to wash, prepare veggies, and fill pots and pans. Adding a beautiful faucet changes your styling and workflow. Consider one with modern convenience features such as voice control and an industrial-style spray head. It can make sense to also include a more powerful garbage disposal unit below. A new, nearly silent dishwasher makes the kitchen more peaceful when the washing-up is in progress, and provides water conservation and hygiene advantages as well. We can install ice maker lines, bar sinks, even a custom coffee system if that's your thing. Now's the time to get creative for one of the most important focal points of your home.
Renewing Plumbing and Adding Water Quality Features
It's rewarding to take the time and have our plumbing service re-plumb your kitchen or bathroom while you're upgrading or remodeling the space. You'll gain improved drain and water lines. You can also add localized water purification to reduce your dependence on bottled water and make high-quality drinking water available in your kitchen and bathroom. Our plumbing service can add under-sink water heaters, especially for locations distant from the main water heater. They'll provide instant hot water, at a temperature you specifically set for your adult bathroom, child's bathroom, or kitchen sink. That way you'll maximize your hygiene while keeping temperatures safe for the family members who will be washing.
Count on Peach Plumbing & Drain for New, Exciting Features and General Plumbing Service
We serve the Brookhaven, GA area with expert remodeling plumbing service, emergency response and drain cleaning, and skilled plumbing maintenance and repair. Give us a call for quick help and design ideas.