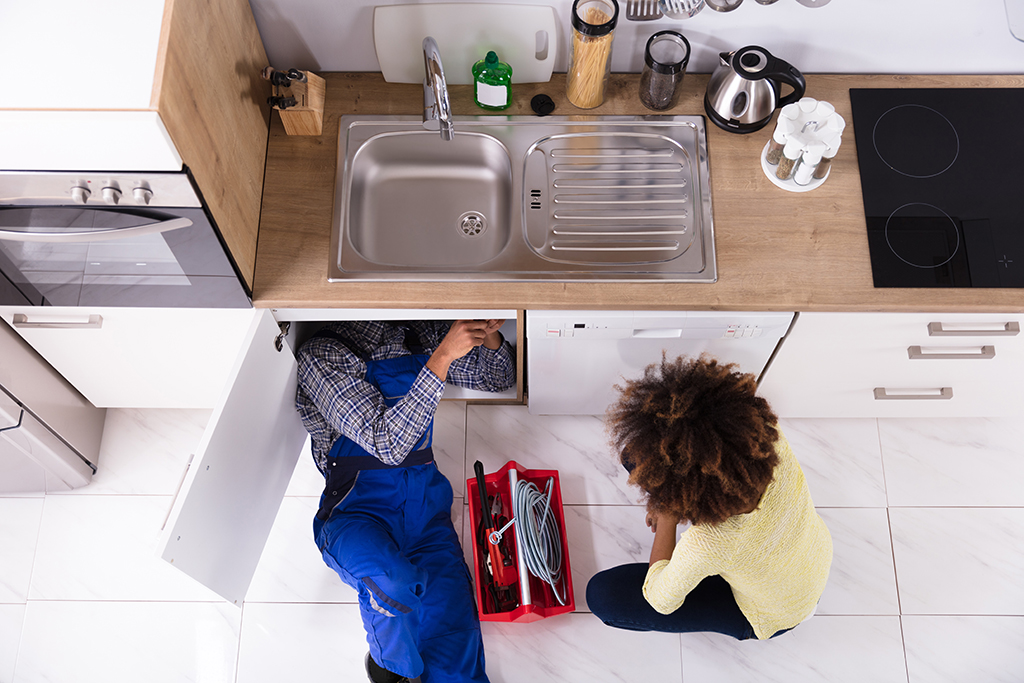 When Do You Need A Plumbing Repair? | Atlanta, GA
Photo By Andrey_Popov at Shutterstock
Plumbing repairs are a continuous necessity for all modern households. Plumbers in Atlanta, GA, are called on a daily basis to deal with last-minute problems that may disrupt the flow of water in the long term and cause inconvenience. Homeowners know too well the things that can go wrong when the plumbing system isn't properly maintained, especially during the winter.
The harsh weather elements can penetrate your house by weakened points that were overlooked during the annual house maintenance. Hail, snow, and rain can freeze the pipes during a storm and bring the household to a hold. Water is a necessary commodity when it comes to housekeeping tasks and daily activities. A plumbing repair on time will ensure that you won't be left without a water supply when you need it the most.
Washing devices, faucets, and heating systems all depend on the correct function of the plumbing system. A clog in the drains or a drop in the freshwater supply may cause damage to electrical devices that use water. Arranging for a plumbing repair of the house plumbing systems can save you from unnecessary expenses but most importantly, it can save you from the inconvenience of staying without water.
But when do you need a plumbing repair? In this article, you will find out how you can make the difference and protect the value of your house by knowing when it's time to call for a plumber. Identifying issues can be easy, however, dealing with plumbing issues yourself isn't wise. Hot water and high-pressure pipes require expert handling to avoid turning your house into a volcanic lake. This winter, stay dry and seek the expertise of a plumber to sort out the plumbing repairs.
Blocked Drains
The daily use of the water facilities means that eventually, the drains will require some basic maintenance. Clogged drains are a hassle, as they cause wastewater to build up in facilities around the house. For example, you may wash your hands one day only to find out that the water is backing up to the sink, threatening to overflow and spill on the floor.
When that happens, murky water may barrel down and cause damage to the bathroom tiles and the pipes that lie below. A plumbing repair can save you from the nightmare of having to deal with mopping and gathering towels just to try and limit the damage.
While the use of chemicals might seem like a quick fix solution, there's nothing easier than calling a professional to handle it. A professional plumbing repair means that your pipes will be thoroughly inspected and cleaned of any clogs, using professional tools and the right amount of chemicals. Save yourself from having to deal with hazardous water disposals and invest in a professional plumbing repair.
Pipe Repair
Pipes are the holy grail of each plumbing system. Acting like the veins, they are responsible for providing water in facilities around the house. A piping installation that works correctly will always provide a good water supply while it will take care of any amounts of water that need to be disposed of.
Overlooking the necessary plumbing maintenance can cause significant inconvenience. While pipes are robust, the continuous flow of water and the seasonal temperature variation can weaken the structure in various pipes. In plain terms, an old pipe may cause water to leak in unexpected areas.
Inspecting the pipes all by yourself can be difficult, by nature pipes are hidden inside walls and floor cavities to make the property aesthetically more pleasing. When you arrange plumbing maintenance, the plumber is equipped with state of the art tools that allow inspecting the pipes without causing a mess. Fiber-optic cameras and leak detectors may be used by a trained person to detect any issues with the piping system of your property.
Overlooking the pipes before the winter isn't a smart move. The harsh weather can cause a weakened pipe to break which can cause disruptions or even flooding. Arranging a professional plumbing maintenance means that you can lay back and enjoy the winter season without worrying about water issues. It also increases the value of your property and in some cases, it may positively affect any insurance deals you have.
Septic Tanks
If you own a septic tank, it's essential to arrange for frequent drain service and plumbing repair to always ensure the correct function of the system. Septic tank installations in Atlanta, GA, come with lots of benefits as they offer independence from the sewage network and a favorable reduction in the utility bills of the property.
However, as the tank is privately owned, it's your responsibility to ensure that frequent checks aren't overlooked. A septic tank requires a clean drain and sewage pipe network in order to work as expected. Non-disposable objects and debris can block the pipes of the tank and cause an overflow of septic water.
Strong odors, water puddles, and gurgling water sounds emanating from the pipes are all signs of a septic tank in distress. An emergency septic tank plumbing call can cost significantly more than regular maintenance calls.
It's Never Too Late
When it comes to plumbing maintenance, it's never too late (or too early) to arrange an appointment. Plumbing systems are the backbone of every modern household and the quality of your life is strongly dependent on the correct function of the plumbing system. The sooner you deal with a plumbing fix, the sooner you can turn your attention to things you enjoy. Peach Plumbing & Drain covers the area and offers all sorts of plumbing services. Get in touch today and find out the options available for your household.