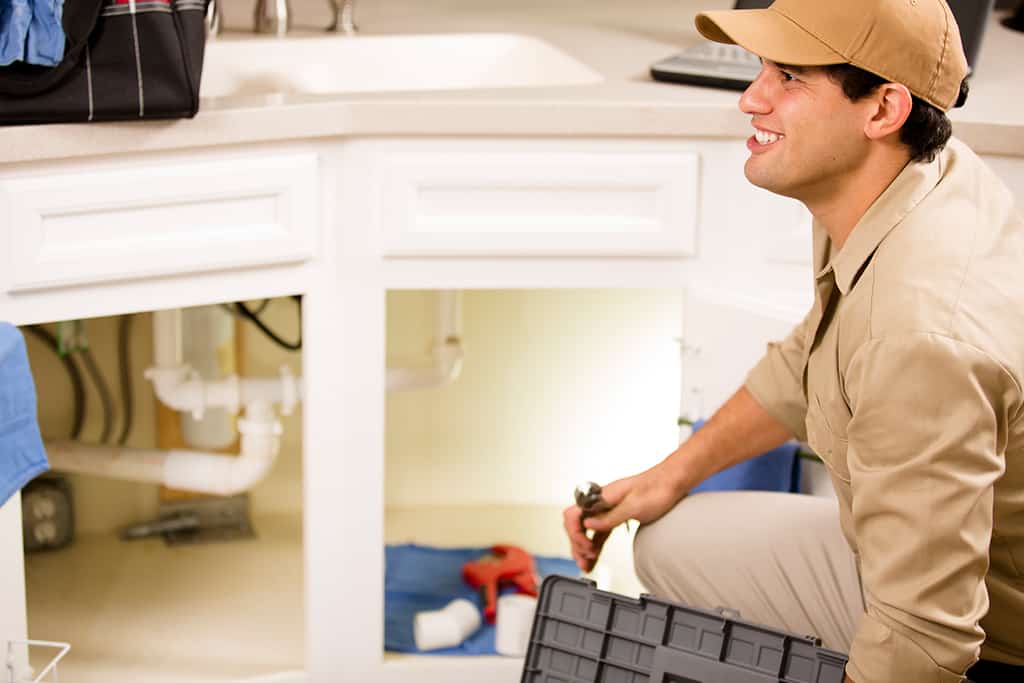 Where To Find A Quality Plumbing Service | Atlanta, GA
Photo By fstop123 at istock
Have you ever woken up in the morning only to discover a burst pipe or a blocked and overflowing toilet? Hopefully, you have not, but as many of us know, it is a very messy and stressful situation. But do you know the name of a good plumbing company that you can contact in an emergency?
One that has technicians available 24/7, ready to quickly fix your problem? When you want a reliable plumbing company you need to look no further than Peach Plumbing & Drain. We have been operating in Atlanta, GA for many years offering a quality plumbing service at affordable prices.
What Plumbing Services Do We Offer?
Emergency Plumbing Service
Should a plumbing emergency strike, it is good to know that you can rely on Peach Plumbing & Drain in Atlanta, GA for a speedy and professional emergency plumbing service. A common type of problem we receive calls about is leaks and burst pipes.
One piece of advice we give all our customers is to turn off the main water shutoff valve and the mains electricity switch should you have a bad leak or burst pipe. This will reduce the amount of water damage and you will avoid being electrocuted. You do not want to waste time searching for them in an emergency, so if you are not sure where they are, then please find out now.
Plumbing Maintenance
The best thing that you can do to avoid future emergencies is to have your plumbing system regularly maintained by a trained technician from Peach Plumbing & Drain. The cost of maintenance is very reasonable compared to the cost of an emergency callout and potentially having to close your business or leaving your home. The maintenance can be scheduled for a time to suit you and will notice any minor problems and deal with them before they become more serious. Before any work is conducted, we will give you a free estimate of what a repair or replacement will cost.
Garbage Disposal Repair and Replacement
Garbage disposal reduces the amount of work needed to dispose of food waste so that less food waste ends up in landfills. This has a positive impact on the environment by reducing the number of methane gases produced at these sites. The garbage disposal reduces the number of clogs in your pipework by reducing the amount of food waste that goes down your sink. This improves the water flow through your plumbing network.
A new model should last many years and you must decide what features it needs to have. For example, the more powerful the motor the tougher the food you can pulverize ensuring smoother operation and less jamming. The chambers in more powerful units will be larger and be able to handle more food. If the chambers and blades are made of stainless steel they will last longer, will be easier to clean, and will not rust. You may also want to pick a unit that makes less noise. We only stock the best quality units to suit every budget.
Another plumbing service that Peach Plumbing & Drain offers is the maintenance and repair of garbage disposals. Any garbage disposal will become less efficient due to wear and tear. You will notice unpleasant smells, the blades will blunt, or it may start to leak or make unusual noises.
Water Line Repair
Your main water line usually travels a good distance before it reaches your home. It often travels under your garden and if it leaks it can cause a great deal of damage. It could create a sinkhole or even wash away the topsoil in your garden and ruin it. A leak could have been running for a long time and is not always easy to detect.
Frequently the first sign of a leak is a larger than expected water bill. Another is that your lawn is always green and damp even during a dry spell. Water pooling around your property is another sign. An effective way to confirm that you have a leak is to switch off all the taps and water appliances in your home and then check your water meter. If the water meter is still counting, then you most likely have a leak.
If you suspect that you have a leak, call us straight away, we have sophisticated equipment to help locate any leak and establish the extent of any damage. Depending on the leak's location and how bad the damage is will determine the nature of the repair. For example, we may be able to reline the water pipe with a plastic coating or pinpoint the link and avoid the need to dig up your garden.
Sewer Line Repair
If having standing water in your sink was not bad enough, what If there were discolored water gurgling back into the sink together with the foul smell of waste. You probably have a problem with the sewer line. If it was blocked or damaged, the wastewater is unable to reach the main sewer network and has no place to go but back into your home. This is a serious risk to you and your family's health, and you need an experienced plumbing service to help.
Our technicians can view inside the sewer line with a camera on the end of flexible tubing, this allows them to see exactly what is wrong and provide you with the solution for a lasting repair.
And Many Others
We provide many other plumbing services, from fixing burst pipes to repairing broken down water heaters. Whatever your plumbing problems you can rest assured that we will be on hand to help you.
The Best Plumbing Service for Atlanta, GA
Peach Plumbing & Drain is a family-run business, and we know that you are under a great deal of stress when any plumbing problem occurs. Our plumbers have many years of experience offering the highest standards of workmanship at reasonable prices. You and your family's safety are our highest concern. We will not leave until the job is safely done and you're happy with the work. If you need a quality plumbing service, call us today!