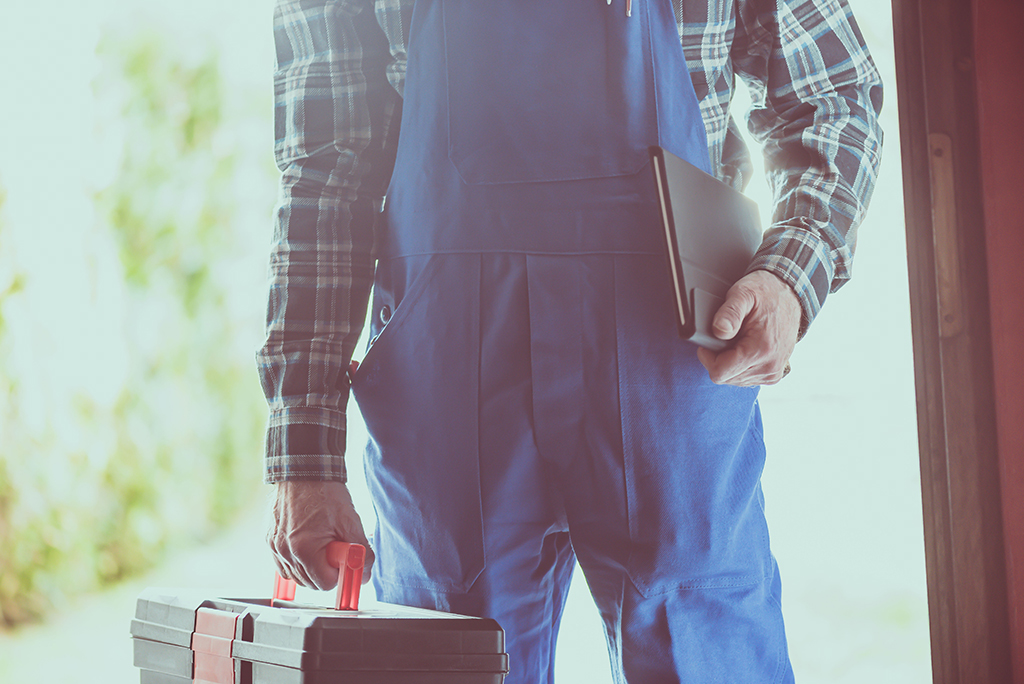 Where To Go For A Water Heater Repair Or Drain Cleaning Service | Atlanta, GA
Photo By thodonal88 at Shutterstock
Atlanta is the capital and most heavily populated city in Georgia, with a population of 506,811 in 2019. It is a major economic hub, hosting the global headquarters of corporations like AT&T Mobility, Chick-fil-A, the Coca-Cola Company, Delta Air Lines, Home Depot, and UPS.
The last thing anybody needs first thing in the morning to wake up to a cold shower. You need a water heater repair, so who do you turn to? That is easy, pick up the phone and call the experts at Peach plumbing for any drain cleaning service, commercial and residential.
I
ncrease the Lifespan of Your Water Heater While Saving Money with Drain Cleaning Service through Regular Maintenance
Peach Plumbing advises that you arrange for the regular maintenance of your water heater and routinely hire a drain cleaning service. This will ensure that it is working safely and running economically, saving you on energy bills.
It will also increase the lifespan of your unit. Your unit's warranty may be invalid if it is not maintained regularly. This will make it more expensive to repair.
Bearing in mind that the average cost of a water heater repair is costly, it makes sense and saves money in the long term if the water heater is well maintained. Keeping drain cleaning service current means your pipes are less likely to clog.
Common Issues with Water Heaters
Nowadays most people install tankless water heaters in their homes. Traditional tank water heaters keep a hot tank of water ready all the time. Tankless water heaters provide hot water on demand and are more energy-efficient.
Tankless units tend to be exceptionally reliable, but occasionally they do break down. If you need a water heater repair, then call Peach plumbing for a speedy repair. There are several common problems that tankless water heaters have and a few of them are described below:
You may get an error message on your unit to indicate a 'flame-failure' This means there could be an ignition problem. Most ignition failures are linked to the gas pressure or gas valve.
Necessary Drain Cleaning Service
Keeping the drains clean means having a professional snake the pipes on an annual basis or more to make sure there are no blockages in your system.
The Exhaust or Intake Air Supply Is Blocked
Other error codes may point to the fact the air supply is being restricted in some way. Your air vents may be blocked. Without enough outside air coming in the water heater will not work. If the exhaust vent is blocked dangerous gases could be built up in your home. Do not wait, call us immediately. You need a water heater repair.
Overburdening Your Water Heater
You may think that you need a water heater repair if you are getting cold showers, but you could be overloading your water heater by using too many appliances at once. If you are using your washing machine, dishwater, and shower all at the same time your water heater may struggle to handle the load and even shut down.
Unsuitable Pipe Size for Your Household
If you have a large family with everyone trying to use the shower at the same time, the result is often a cold shower. This continuous stress on the system will decrease the lifespan of your heater. Limiting the number of devices, you use at the same time will help but in the long term, it is probably better to upgrade your water heater.
This can contribute to needing recurrent drain cleaning service from experts who can negotiate the pipe size to suit your family.
With such a bewildering choice of water heater on the market, it is difficult to decide which one is best for you. Let us at Peach plumbing help you with deciding what the best choice is for you and your budget.
Mineral Buildup is a Red Flag You Need a Drain Cleaning Service
Areas with hard water have a high mineral content in the water. Minerals will clog up the working parts in your unit, resulting in the gumming up of values, and any hoses or tubes in the heater.
This will harm the tank and reduce water pressure. The use of water softeners will slow the build-up of minerals, but we at Peach plumbing advise that you descale your system twice a year. Otherwise, you increase the risk of a water heater repair or even the need for a replacement unit.
What Affects the Cost of a Water Heater Repair or Drain Cleaning Service?
Many factors could affect the cost of any water heater repair like what type of water heater model you have and how it is constructed. Because tankless water heaters tend to have more sophisticated operating mechanisms. This requires more time to diagnose the problem and increases the repair bill. Replacement spares can also be expensive in certain models.
The age of units impacts the function of the water heater and the drain-ability of your pipes. if your unit is over ten years old, it is probably out of warranty, and finding replacement parts may be difficult if not impossible, making repairs more expensive.
Plumbers usually charge by the hour. A more experienced plumber is more likely to repair the unit correctly and quickly but will usually charge more. Peach Plumbing & Drain takes great pride in our team being full of individuals with integrity and hearty work ethics.
Reviews from Our Many Satisfied Customers
"Peach Plumbing proved to be a reliable trustworthy company. I was given honest advice and was they were on time and performed the drain cleaning service perfectly!"
George Murray, Atlanta, GA, August 2020
"I called several plumbers, but only Peach Plumbing sent anyone out. They got the water heater working again and it has been working ever since. It's so good to have a hot shower again."
Shelia Last, Atlanta, GA, May 2020
Why Choose Peach Plumbing and Drain?
Peach Plumbing and Drain is a family run business and takes great pride in serving our Atlanta community. We live and breathe family values.
We can handle any plumbing problem. Our highly trained plumbers can quickly locate and repair any plumbing problems. We offer routine maintenance packages to keep your plumbing system running smoothly.
As a family business, we at Peach Plumbing + Drain understand the stress caused by any plumbing emergency. We will endeavor to send a plumber around as quickly as possible, whatever the time. We will fix the problem as soon as possible and with as little mess as possible.