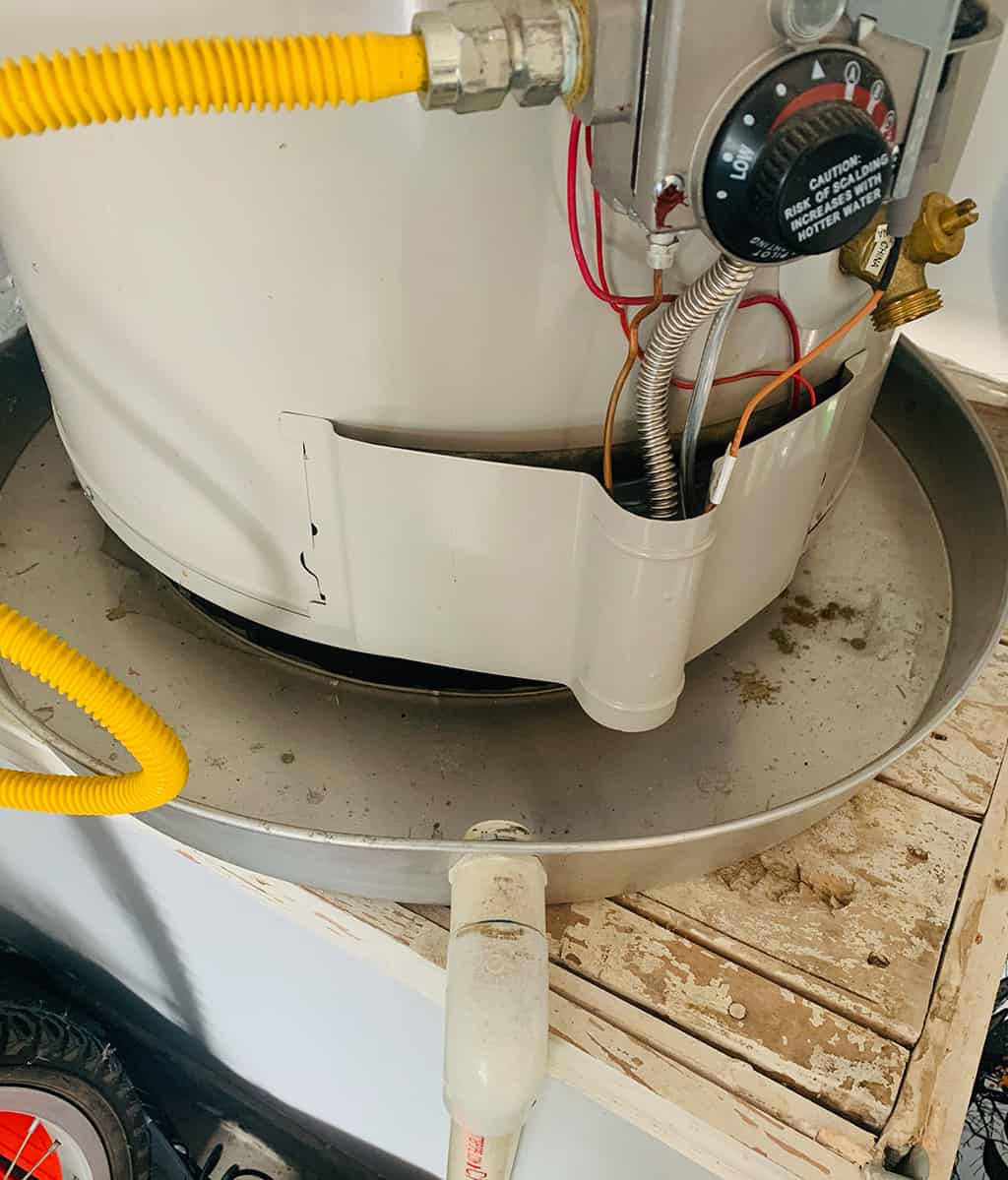 Why You Need A Professional To Perform Your Water Heater Repair | Atlanta, GA
The water heater is a vital home necessity for daily comfort and convenience. You rely on it for hot water to do everything from bathing to laundry and dishes. Unfortunately, most people do not realize the importance of regular maintenance and repair on their water heaters until they stop working. By then, it's often too late to save the unit, and you're left scrambling for a replacement. To avoid this costly and inconvenient situation, you should schedule a timely water heater repair and maintenance service.
At Peach Plumbing & Drain, we have been providing water heater repair service in Atlanta, GA, for various water heater brands and types. Our certified plumbing technicians are experts in troubleshooting and repairing all kinds of water heaters. When you call us, we will come to your home, assess the problem with your water heater, and address it promptly. We understand the importance of having a working water heater, so we will work quickly to get yours up and running again.
This guide discusses the various water heater issues and the need for water heater repair services.
Common Water Heater Issues You Shouldn't Ignore
The two most common types of water heaters are tank and tankless units. Water heaters can also be electric or gas-powered, depending on your setup. While water heaters are typically reliable and robust, they experience issues over time that require professional repair. Some of the most common water heater issues to watch out for include:
#1. Water Heater Leaks
Water heater leaks might seem like a minor nuisance, but they can quickly cause a lot of damage if left unchecked. Water that leaks out of the tank can seep into surrounding walls and floors, leading to Water Damage. Water heater leaks can also signify a more serious problem, such as a crack in the tank.
#2. Not Heating Water
A broken or malfunctioning water heater can leave you without hot water for showers, laundry, and dishes. There are a few possible reasons why your water heater might not be heating water. It could be an issue with the pilot light, a problem with the thermostat, or sediment build-up in the tank.
#3. Generates Abnormal Noises
If your water heater is making sizzling, hissing, and crackling sounds, it could indicate sediment build-up in the base of the tank. That can present a safety hazard and cause Water Damage that will warrant a costly repair. A plumbing expert can help diagnose and rectify the problem.
#4. Water Temperature Is too Hot or too Cold
This could be an issue with the thermostat or temperature valve. Water heater problems like this can quickly lead to Water Damage and major safety issues if left unchecked.
#5. Smelly Water Coming Out
A rotten egg smell coming from your water heater could mean a problem with the anode rod or contaminated water in the tank. This serious issue needs to be addressed immediately by a professional.
#6 Rusty Water Coming Out
Rusty water coming from your taps is usually a sign that the tank is corroding, and a leak might be inevitable.
#7. Water Containing Dirt or Sand
Dirt or sand in your water is often a sign of mineral build-up in the tank. Water heater repair specialists can perform a Water Heater Flush to clean out the tank and prevent further build-up.
Benefits of Professional Water Heater Services
It's crucial to keep your hot water system in good working condition. Some of the benefits of regular water heater repair and maintenance services include:
-Extended Equipment Life: Our professionals in Atlanta, GA, can identify and fix underlying issues with your water heater, which can help extend its lifespan.
-Avoid Water Damage: Water heaters that are not adequately maintained can leak, causing Water Damage to your home.
-Improved Efficiency: A well-maintained water heater will operate more efficiently, saving you money on your utility bills.
-Prevent Safety Hazards: Water heaters that are not properly maintained can pose a severe safety hazard. Our professionals can help ensure that your system is safe to use.
-Peace of Mind: When you work with a reputable water heater company, you can rest assured that your system is safe.
-Long-Term Savings: By investing in regular water heater repair and maintenance, you can extend the lifespan of your system and avoid costly repairs down the line.
-Convenient Scheduling: Professionals can work around your schedule to find a time that works for you. Whether you need emergency services or routine maintenance, they will be there when you need them.
-Professional Advice: Experts can offer expert tips and advice on how to get the most out of your system, helping you save money and energy over the long term.
-Expert Diagnostics: The professionals have the tools and expertise needed to quickly diagnose and fix problems with your system, helping you avoid costly Water Damage and downtime.
-Quality Workmanship: Pros have the training and experience needed to get the job done right. From minor water heater repairs to major replacements, they will ensure that your system is operating at peak efficiency.
-Warrantied Services: When you work with a reputable water heater repair service, you can rest assured that their work is backed by a warranty. That gives you peace of mind knowing that your investment is protected.
Have Water Heater Issues? We Got You Covered
If you need Water Heater Repair services in Atlanta, GA, contact the experts at Peach Plumbing & Drain today! Our certified professionals are here to assist you with all of your water heater needs, including repair, replacement, and maintenance. We offer convenient scheduling and 24/7 emergency services, so you can rest assured that we will be there when you need us most. Besides, we are a trusted brand because:
Guarantee 100% client satisfaction

We provide upfront pricing with no hidden costs

Our plumbers are licensed and insured

We comply with the local, state, and city codes
Don't let your water heater system go uninspected and without proper maintenance. Contact Peach Plumbing today at 678-322-7236 to learn more about our services!