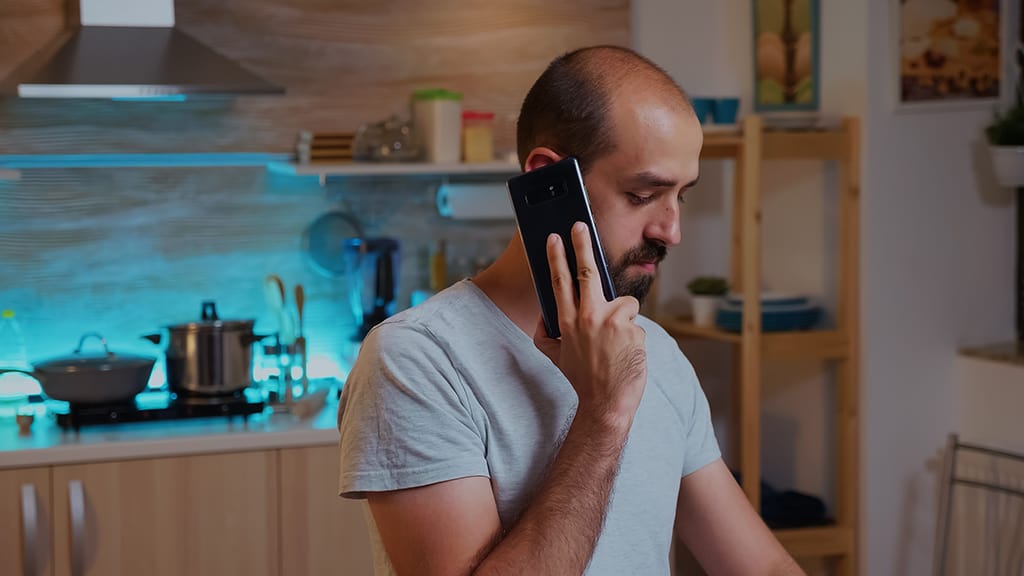 You Need A Plumber To Be Available To Answer The Call Day And Night | Atlanta, GA
Plumbing problems occur when you least expect them. Rather than allow a burst pipe or flooded basement to ruin your day, why not call the plumber you've taken time to research and get to know through personal recommendations and online reviews? You'll get the help that you need and deserve in a matter of no time!
A plumber willing to answer the call when other companies won't is worth hiring. It gives you peace of mind during the worst situations. Instead of losing valuable time searching for a company that cares about you and your home, you do the work in advance and start gathering leads while you aren't ankle-deep in water due to a burst pipe or clogged sink.
Why You Should Hire A Plumbing Company That Offers After Hours Service
Atlanta, GA plumbers that offer round-the-clock services are highly beneficial. They provide a much-needed service that eases the worries of customers in houses of all sizes. Rather than worry about a plumbing issue, they put it in the hands of a knowledgeable and skilled professional. That means they can schedule the service call needed to remedy the problem and not sweat the issue any longer.
If you haven't been able to find a company in the area to work with because you didn't need one until now, you're in luck. You'll find many providers that answer the call round-the-clock to make things as convenient as possible for their customers. We happen to be such a provider. Our mission is to serve you and your household well by giving you the assistance you need with a plumbing emergency.
Having access to an emergency service provider in the middle of the night allows you to tackle the issue while the rest of the household sleeps. They'll be none the wiser that a problem occurred because they can wake up, shower or bathe, and do their daily chores without disruption. When there's a plumbing problem present, even the smallest task becomes hard to complete.
Here are other reasons why an after-hours plumber is someone you should trust your home's plumbing to year-round:
The professional doesn't waste time acting. They know how serious a plumbing issue is for households of any size. The professional takes time to address the situation so that the best outcome is possible for all parties involved. They stop the water flow, so it doesn't damage your home and replace faulty parts and appliances so you have access to free-flowing hot water.

The

plumber

offers solutions that meet your needs and exceed your high expectations. You can get the best help possible by enlisting the support of a local plumbing professional with credentials. They give you options, but they also support you after a repair or installation. You'll feel so good about your interaction with them that you'll tell others also to use their services.

Plumbers

love word-of-mouth advertising because it helps them serve more people throughout the community!

The company takes the time to identify the source of the problem so that it doesn't continue to cause issues in the future. The best plumbing professionals don't slap a bandage on the problem and call it quits. They identify the source of the issue so that they can give you the best solutions possible. When you have a repair done by them, you know that it will last. You won't need to call the plumber back to your home to fix the same problem anytime soon.

The expert treats you well and takes pride in a job well done. They know that they should give you the VIP treatment, and it shows. The plumbing professional is respectful and takes accountability for their actions. They do their work expertly and make you feel cared for entirely. You'll want to call the company again when you experience issues with your plumbing.
An Atlanta, GA plumber is available to answer the call day and night. They provide emergency services to meet your needs no matter what they are at the moment. You shouldn't wait until a plumbing company opens to seek assistance with some matters. A company should treat a plumbing emergency as the highest priority.
Getting the help you require with any plumbing issue shouldn't be a problem. You want to be able to contact a professional when the need first arises so that you're not uncomfortable with what takes place when you call a company asking for help. The sooner you respond to a plumbing problem, the faster it gets fixed so you can start using your toilet, shower, sink, and appliances again.
The Best Company Is One That Gives Your Call Top Priority
An Atlanta, GA company that gives you top priority is one that you definitely want to give your business to today. When you call to ask about the services of your choice, you want to feel like you're getting the VIP treatment. When a company does its part to remove barriers between you getting the help you need, it's doing its best work. You can count on the company being one you'll continue to use for years.
Round-the-Clock Plumbing Services Ease Your Mind and Your Bank Account
Peach Plumbing & Drain takes its customers' requests seriously. It doesn't matter what time of day it is, either. We prioritize our services for our customers who need our help with everything from a dripping faucet to a clogged toilet. To receive expedient service that offers long-lasting, quality solutions, call us and set up an appointment with one of our plumbers.
Our phone number is 678-322-7236. Let us know what we can do to make things easier for you and your household. Our plumbing services provide immediate relief by resolving the issue you're facing quickly. Don't hesitate to reach out to us with questions that you have, either, because it's the best way of knowing what to expect.
Photo By DC Studio at Shutterstock