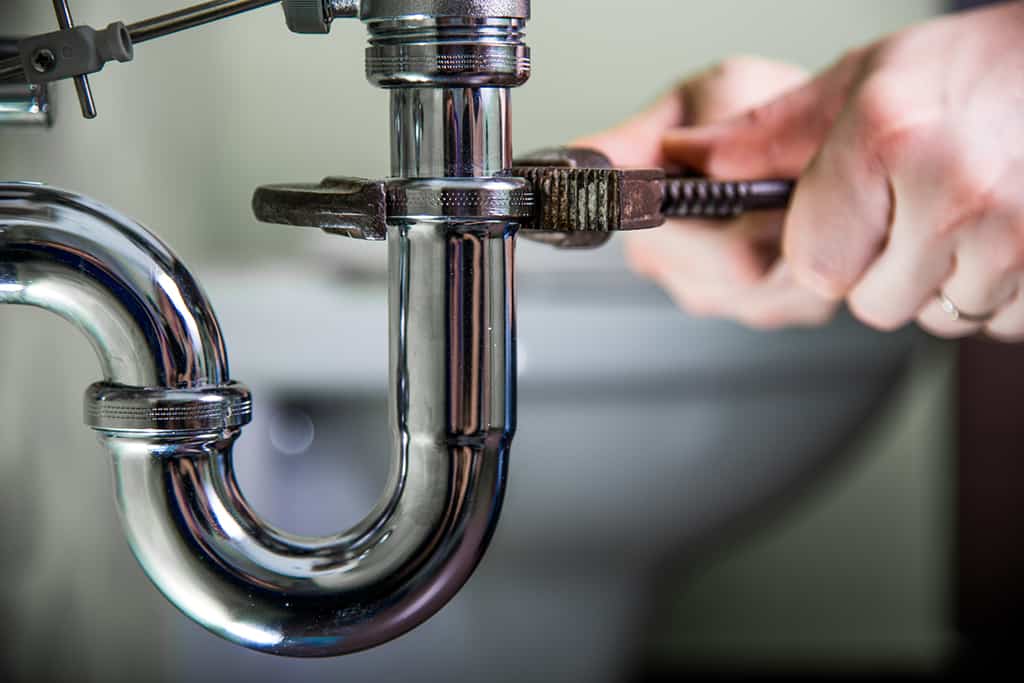 Your Plumber: Maintaining Good Plumbing In The Home | Buckhead, GA
Photo By AzmanL at istock
A plumbing nightmare is no fun and it can cost homeowners not only their hard-earned cash but also ruin or destroy prized possessions, family heirlooms, quality carpets, and favorite furnishings. Timing can be a complicated issue as well. Plumbing calamities don't check with your calendar to determine if you're at home or have available time off or have extra cash on hand at any particular moment. A smart homeowner takes steps to make sure the plumbing is done right in the first place, maintained wisely, and inspected from time to time to ensure smooth and safe operation. Peach Plumbing & Drain of Buckhead, GA, wants to help you keep your plumbing flowing smoothly and draining properly for safety, asset protection, and peace of mind. Read on for some problems that improperly installed or maintained, poor or aging plumbing can lead to.
Dripping, Leaking, or Bursting Pipes
Often, pipes burst when least expected in places never considered and cause damages costing in the thousands with some losses irretrievable. One homeowner spent nearly $15,000 waterproofing his basement from water that had been seeping in through his basement walls due to poor landscape design around the home. The water made its way to the basement floor making the entire space unusable. The waterproofing system came with a lifetime guarantee that no water would ever reach the basement floor again due to a perimeter drain and triple backup sump pump. The homeowner never suspected that come the following winter the improperly prepped outdoor faucet would freeze and burst and send water back into the basement from above the drop ceiling which was not covered by the lifetime guarantee that came with the waterproofing system. The result was loss and damages totaling in the thousands including a destroyed library of rare books the homeowner thought safe in his newly remodeled basement. On-site inspection and consultation by an expert plumber could have helped prevent such a costly and tragic incident. Peach Plumbing and Drain has a team of expert plumbers who can help you do exactly that.
Clogging
Bursting pipes are not the only hazards of plumbing gone wrong or functioning poorly because of being improperly prepped. Clogging can be a real headache, too. Whether the bathroom sink, the garden tub, the kitchen sink or a backed-up toilet, clogging can result in painfully slow drainage or even overflowing and flooding. Some situations have hygienic issues to be concerned about as well as water damage complications. A professional can help you avoid such problems. The plumbers at Peach Plumbing & Drain can get your plumbing unclogged and flowing safely again.
Do-it-yourself tactics often prove insufficient especially when a problem keeps recurring and getting worse each time. Consider the backed-up bathroom sink due to years of facial hair settling deep inside the drain pipes until thickening to such a point that running the water, even at a trickle, becomes impossible without the sink filling to the brim even with the drain supposedly open. Do-it-yourself liquid solutions not only risk splashing dangerous and poisonous chemicals into your eyes or upon your skin but residue left in the sink can inadvertently end up on toothbrushes and combs or other grooming instruments. Besides that, whatever degree of unclogging does occur, if any at all, simply clogs again within weeks or even days later to put you back where you started. Some homeowners take a toilet plunger to the sink and try to suck up the blockage back into the sink bowl and then spend a long time trying to clean up the sink to make it safe and clean again. Some slime and grime will come up and it can be cleaned with much work but it rarely results in any lasting improvements to the clogging because plunging a sink with a toilet plunger is not the optimum solution. The problem requires getting inside the pipes, cleaning them out completely, and adopting new techniques that won't recreate the problem again at a later date. The plumbers at Peach Plumbing & Drain in Buckhead, GA, have years of experience unclogging slow or backed-up drains.
Plumbing Problems Require Plumbing Professionals
Wherever unhindered flow in your household plumbing is the need, clogging and/or leaking become arch enemies to avoid. Avoiding clogging or leaking involves the right plumbing properly installed and wisely maintained. However, if either clogging or leaking or something worse has already begun, or has reached a condition of total blockage or a bursting pipe, the battle need not be lost. Getting the right plumber with the right tools who know how to fix it quickly and fix it right, is the best way to get things flowing smoothly and dry again. At Peach Plumbing & Drain you get first-rate professional plumbers who know pipes, drains, and everything in between. When it comes to repairing, cleaning, preventing, and correcting leaks, drips, bursts, and clogs, Peach Plumbing & Drain has proven time and again to be the most sought-after plumbing and drain company around. Simply put, their plumbers are plumb good.
Peach Plumbing & Drain Company knows how important it is to the homeowner for a plumber to:
Respond quickly.

Diagnose the exact problem correctly.

Have necessary replacement parts at hand or quickly obtainable.

Have knowledge, skills, and expertise in installing, repairing, testing, and completing the work on schedule.

Offer value pricing that prioritizes the customer's best options, and

Guarantees the workmanship.
Peach Plumbing & Drain company of Buckhead, GA, completely serves your plumbing needs. Their plumbers are professional, experienced, courteous, prompt, reliable, and friendly and are standing by, ready for your next call.