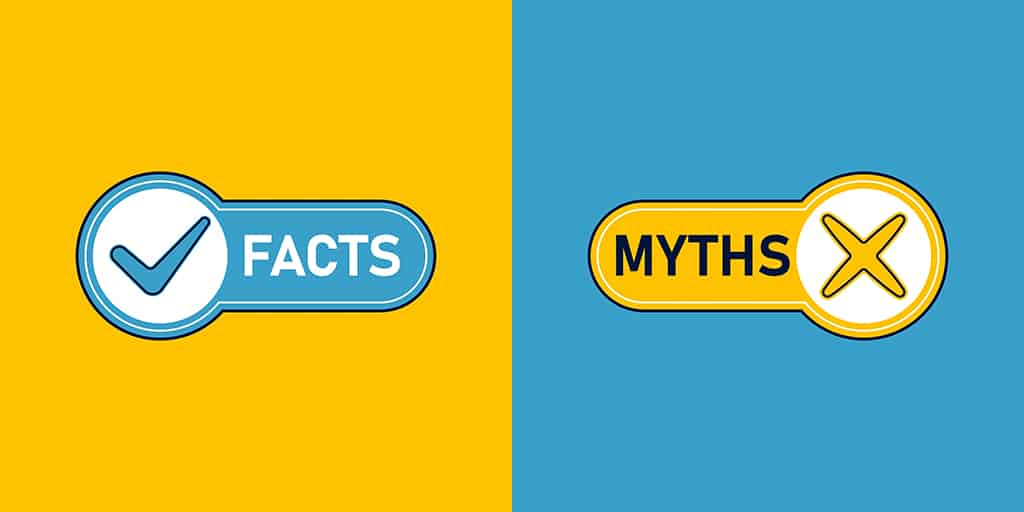 Your Plumbing Service Debunks The Common Myths Regarding Leaks And Their Causes | Atlanta, GA
Talk of an all-time greatest household invention could be plumbing. Without plumbing, you couldn't have running water at your Atlanta, GA, home. It means you couldn't take a shower or bath without carrying buckets of water to a bathtub. Further, you wouldn't be able to clean your hands swiftly or wash the clothes without putting in extra effort rather than just loading up the washing machine.
There also are downsides to having a plumbing system, majorly related to water damage. However, you can rest assured that with regular and proper maintenance, you can keep the water damage at bay. With technological advancements, you can install self-diagnosing appliances and pipes that can alert you whenever there is a leakage. If you cannot afford such, have a plumbing service provider perform a routine inspection and maintenance of your plumbing.
However, there are many myths about water damage that are passed around. This article will debunk these myths to ensure that you are properly informed. This way, you can make informed decisions about your plumbing system. However, you are advised to consult your plumbing service provider whenever you have any doubt to ensure that you don't fall victim to these myths. The common myths when it comes to water damage include;
Leaks Are Inevitable, and There Isn't an Action You Can Take to Prevent Them
The main misconception you might hear is that leaks will ultimately happen. Regardless of the measures that you take, leaks will still arise. There isn't anything that you can do to prevent them. This is false as there are many measures that you can take to ensure that your home is safe from leaks. Although there are many measures you can take to avert leaks, you most likely don't have the professional training and experience to prevent them. Hence, you are advised to enlist the help of a plumbing service provider in the inspection and maintenance of the plumbing system.
They should offer these services regularly, preferably yearly, semi-annually, or quarterly. The professionals will ensure that any developing issues that might lead to leaks are addressed to ensure that you fall victim to water damages caused by leakages never happen. The plumbing service provider can do the following to avert leaks:
Regularly check your water fixtures.

Installation of whole-house smart leakage detectors.

Leaving the taps dripping during the extremely cold temperature season.
These aren't all the plumber can do. All you have to do is pick up a phone and call them for help. With their training, you can rest assured that leaks will never be an issue at your home.
You Only Should Worry About the Visible Leaks
You might have heard others claim that if they cannot see a leakage, there isn't any reason to worry about them. For whatever reason, some people believe in such a myth. So long as they don't see the leakage, they don't consider calling a plumbing service for an inspection. Even after hearing a dripping sound, they somehow convince themselves that it isn't a huge deal until it becomes visible. Such myths are misplaced. Most plumbing systems are buried below the foundation and the walls. The leak might be hidden for months before it finally becomes noticeable.
This is among the main reasons why it is recommended that you have a plumber come for a regular inspection and maintenance of your plumbing system. When the professional comes for the plumbing service, they will use leakage detectors and inspection cameras to check the interior conditions of your pipes. Suppose the professional detects any pinhole leaks or hairline fractures. In that case, they will resolve the problem, meaning that you might never face water damage caused by leaks if you meticulously maintain your plumbing system.
It is difficult to detect these leaks. However, with their advanced tools, plumbers will detect and take the necessary measures to resolve them. Further, they have knowledge and experience in using various methods of patching the leaks before they worsen. You can know that you have a leakage if your monthly water utility bills skyrocket out of nowhere without an increase in water use. Further, if you hear constant dripping sounds at night, even when the faucets are closed, that is a sign that you have a hidden leak. As you can see, just because the leakage isn't visible doesn't mean it isn't there.
You Can Wait for Some Days Before Calling a Plumber in the Case of a Small Leakage
Some homeowners might walk by a small leakage and see nothing big. Others will only acknowledge a leakage if they suspect it is large enough to cause water damage. Unfortunately, the problem will have worsened too much then and probably even caused water damage. Those minor issues can quickly worsen into a full-blown catastrophe. Hence, you should have a plumbing service provider come over and patch the leak immediately after you notice it.
Waiting means water might seep into your house's structural foundation and cause irreparable damage. Remember, fixing a major leakage costs much more than patching a small one. Continued leaks will create favorable conditions for mold to breed and thrive. Mold is notorious for causing respiratory complications. Hence, there is no merit in waiting for the problem to worsen before you call a plumber.
The Insurance Will Cover Repair Caused by the Water Damage
Some homeowners think they don't have to worry about the leaks since the home insurance company will pay for the water damage caused by the leaks. This isn't always the case. For instance, fixing water damage may cost you a fortune. Should the home insurance suspect neglect, they might not honor your claims.
The home insurance company can also drop you off during the contract renewal. Since you aren't 100% guaranteed that the company will cover the damages, that is reason enough to have the leakage fixed by a plumber in Atlanta, GA. Therefore, the next time you suspect or notice a leakage, immediately enlist the assistance of your reliable, professional, and licensed plumbing service provider.
In Doubt? Call Us at Peach Plumbing & Drain
Some homeowners make the wrong choices because they aren't properly informed. Other than asking your neighbor in Atlanta, GA, about a plumbing issue, ask a professional plumber near you. Besides offering several plumbing services at Peach Plumbing & Drain, we also offer consultancy, and our professional plumbers will answer all your questions. Call today for a reliable plumber and to clear any doubt.
Photo By DanishR at Shutterstock